Pokemon Go: The Good and The Bad
Have you ever tried playing Pokemon Go?
Just in case you haven't given it a try, do give it a try! It is now rank #1 in both Apple AppStore and Google Play in all countries that already has Pokemon Go released officially. No matter what your game genre is, no matter what age you are now, the game is simple and fun to play and it's FREE, although it has in-app purchases items, but so far I can survive without purchasing anything from their in-app purchases. Download it here.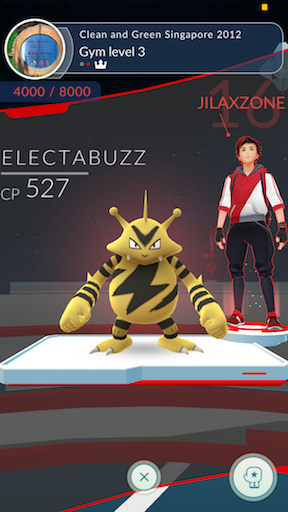 While you guys enjoying the game, here are the good and the bad thingsI found and based on my own experiences  during my time playing Pokemon Go.
Here's 5 Good things playing Pokemon Go and similar AR (Augmented Reality) game(s):
You keep walking to find the Pokemon, Pokestops and Gyms. Walking = Exercise. Getting more exercise = healthier you.
Meet new people, interact with them, make friends.
(Re)Discover places. Some even you never been there before. Such as parks, lakes, malls, other estates. Before Pokemon Go, it was probably 0% chances you will visit these places, but after Pokemon Go, higher chances you will visit these places.
Get perks, vouchers, discounts from shopping places and malls. With so many shopping places and malls taking this opportunity to get more customers visiting, in return you may get perks, vouchers, discounts or even door prizes. Who knows!
Safer roads and area. Before Pokemon Go, this alley was always quiet and scary to pass through. Now with Pokemon Go, as long as the alley has Pokestop(s) or Gym(s), there will be always people pass through or even stay in the alley from some time, capturing the nearby Pokemon.
---
Find other awesome articles, tips, tricks related to Life and Tech, iOS & Android quick review on:
---
Here's 5 Bad things playing Pokemon Go and other Augmented Reality game(s):
For Pokemon Go, although I'm saying you can meet people and make new friends, the game itself so far is an individual game. No teaming up yet. No chat feature yet. If you are like me, shy-type people, lesser chances you will interact or make new friends even though you meet them face to face. With in-game chatting or teaming feature, higher chances from game, same team to meet up and chit-chatting in the real world.
You waste your time/whole day playing it, especially the first few days after installing Pokemon Go for the first time. There are other better things to do during the day. Did you make your bed this morning? Have you help your mom cleaning the house? Have you talked and interacted with your wife and children?
The game ruining your phone's battery so much that you need to charge 3-5 times a day, especially with AR mode turned ON.
You take longer time to arrive to your destination, say when you go home from school/office, usually it takes 30 minutes, now may take 60 minutes, since you may stop for capturing Pokemon and spinning the Pokestops' disc.
You are becoming more and more ignorant of all things, such as ignoring messages coming to your phone, ignoring your surroundings, ignoring friends and family nearby.
So what do you think? Does that happen to you also?
Bored with Pokemon Go? Try this alternative.
---
For Life & Tech tips, iOS & Android Apps and Games quick review, do visit below:
---