Here's how to enable Game Mode on Android so you get more optimized gameplay & play the games without distractions
Looking for a way to play games on Android without getting all the distractions like incoming calls & messages, pop-up notifications? That's Game Mode you need and you are on the right place! In this article, I'll show you how you can enable Game Mode on your Android device, so that you can focus playing the games you want to play without any distractions.
---
What is Game Mode?
In short, Game Mode is a feature newly introduced on Android 12 that enable player to play games without any distractions and on top of that (according to Android.com) Game Mode also optimize gameplay by prioritizing characteristics, such as performance or battery life based on users settings or game specific configurations.
---
Here's how to enable Game Mode on Android
All the steps written here are tested on Google Pixel 3 running Android 12.
In case you are looking to update your Android to Android 12, check out the steps here: Easily update your Android device to Android 12 at JILAXZONE.

Should you are using different version of Android OS or Android devices or different keyboard, the steps may be slightly different but should not deviate too much. Anyway, in case you have questions / issues, feel free to put them down on the comment section down below, I'll be more than happy to help you.
Follow these steps to get Game Mode enabled on your Android device.
1) On your Android, go to Settings > Notifications > Do Not Disturb > Schedules.
2) Inside Schedules, check the box on "Gaming" to enable the feature.
3) Tap on the Gear icon next to "Gaming" to open more settings.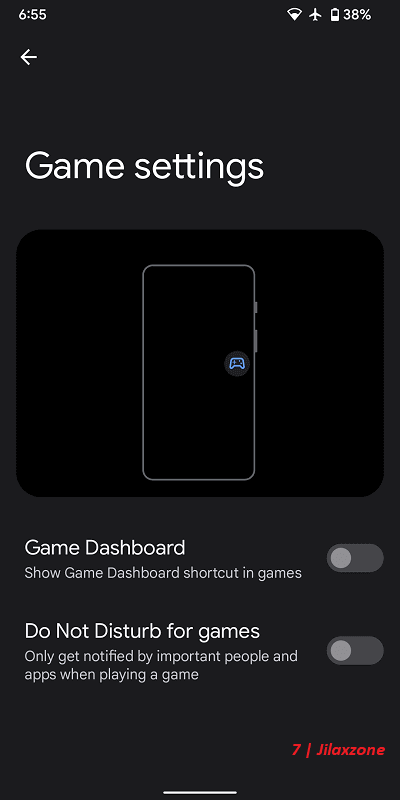 4) Inside Game Settings, switch on both "Game Dashboard" and "Do Not Disturb for games".
Once you have done the steps, the Game Mode is enabled. However, Game Mode will only activate (automatically) on the following condition: the game has to support Game Mode.
---
How do I know if Game Mode is already activated?
Game Mode activates automatically when a game is started and the game supports Game Mode.
One easy way to know if Game Mode has been activated is by looking at your Android screen, the floating "gamepad" icon (like what you see on the image above). If you don't see the floating "gamepad" icon means the game you are playing is not (yet) supporting Android Game Mode.
---
Why Game Mode is not working on certain games?
At the time this article is written, Game Mode is still considered as new (feature in Android 12), so game developers need to update their games to make use of Game Mode feature. Without incorporating the Game Mode feature on the games, unfortunately you won't be able to use the Game Mode feature inside the game. What you can do is to write feedback to the game developer, asking them to incorporate Game Mode feature into their games.
---
Bring it all together
Gaming on Android never feel this good with Game Mode turned on and activated. What about you? Have you tried yourself and like the feature?
Do give comments down below if you like it and/or if you have queries related to Guided Access. Cheers!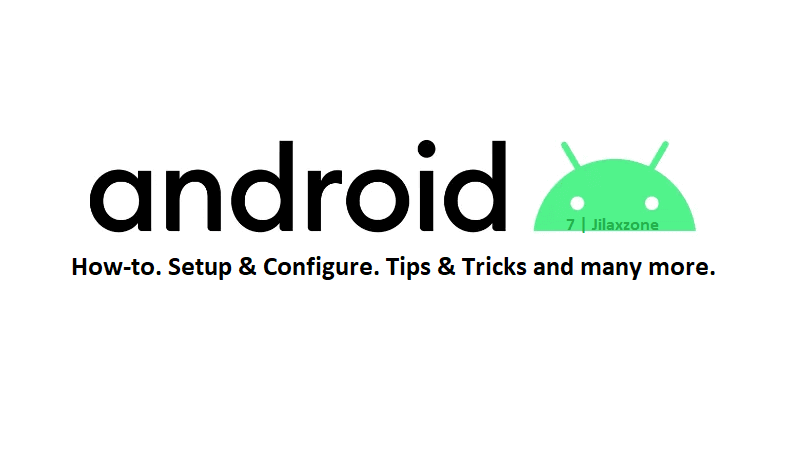 Interested to see other Android tips and tricks? Check them out here: Android Tips & Tricks at JILAXZONE.