Here's how to enable Noise Cancellation on your iPhone so your call is crystal clear
Have you ever been in this situation where you are in a phone call but someone from the other side couldn't really hear you clearly and telling there are too much noise around you? If yes, what do you need is actually a noise suppression or a noise cancellation. Luckily noise cancellation feature is built-in on your iPhone although the noise cancellation feature is not turned on by default. In this article, I would like to walk you through on how you can turn on this noise cancellation feature so your next call is going to be crystal clear.
This article shares the easy steps to enable noise cancellation and voice isolation feature on your iPhone.
Although the article is written for iPhone (and iOS), but the same steps work as well for iPad (and iPadOS) as well as iPod Touch.
For other interesting articles, head to:  iOS Tips & Tricks, Games, FREE games & stuffs, how-to and more at JILAXZONE.
If you find this article / content inside is already obsolete, do let me know by commenting on the comment section below so that I can update the article to reflect the latest process/news. Thanks.
---
Here's how to enable Noise Cancellation on iPhone
The steps written here are tested on:

a) iPhone running latest iOS– at the time this article is written is iOS 15.3 Public Beta.

Should you are using different version of iOS or iPadOS, the steps may be slightly different but should not deviate too much. Anyway, in case you have questions / issues, feel free to put them down on the comment section down below, I'll be more than happy to help you.
---
If you are using iPhone 12 or any iPhone before iPhone 12
Follow these steps to enable Noise Cancellation on iPhone 12 or any iPhone before iPhone 12:
1) On your iPhone, go to Settings > Accesibility > Audio/Video.
2) Inside Audio/Video, look for Phone Noise Cancellation.
3) Toggle Phone Noise Cancellation on to activate the noise cancellation feature.
---
If you are using iPhone 13 (or any iPhone after iPhone 13)
Due to whatever reason Apple has, unfortunately the same setting that is found on iPhone 12 or any iPhone before iPhone 12 is not found on iPhone 13 family so here's how you can get noise cancellation on iPhone 13 (or anything after).
1) On your iPhone and during call, swipe down Control Center.
2) Tap on Mic Mode, then select Voice Isolation.
In case you can't find Voice Isolation, that means your calling app is not supporting the feature yet. What you can do is try updating your calling app to the latest update to see if it has already incorporated the feature.
---
Bring it all together
So today you learn how you can enable noise cancellation so that even though there are background noises around you while you are placing or receiving a call but with the noise cancellation feature turned on, your voice should be still crystal clear.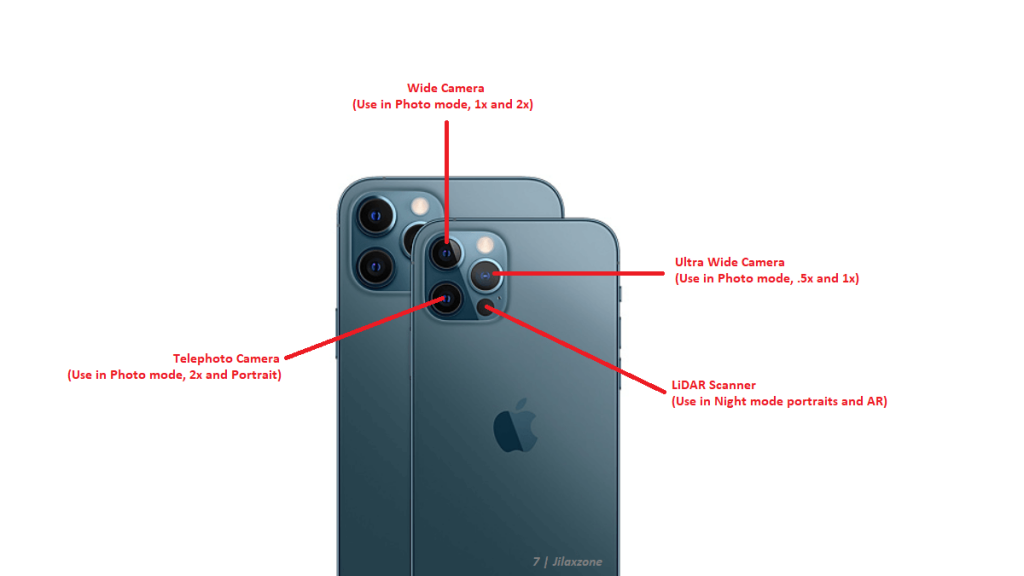 Interested to see other iPhone and iOS tips and tricks, including other tricks with the iPhone Camera? Check them out here: iPhone and iOS tips and tricks at JILAXZONE.