Best multiplayer Nintendo 64 games which you can play 2 player or more together | N64 | Project64 | Mupen64Plus
"Get N or Get Out!"
There are 25 Nintendo 64 best multiplayer games listed on this article. Additional games may be added in the coming future.
Need recommendation on how to play these N64 multiplayer games? Check out on the section at the bottom for recommendations.
Don't forget to leave your comment below – what's your favorite multiplayer N64 games? And where did you play them?
For other interesting articles like this, head to Nintendo, Games and Gaming, Tech, FREE Games and Stuffs and more on JILAXZONE.
Nintendo 64, also known and referred as "N64" was launched back in Jun 1996 (Japan release date), it was the answer to Sega Saturn as well as the first and original Sony PlayStation. However, as Nintendo chose to stick with cartridge – making the games to be much more expensive and less room for developer to create immersive games, Nintendo – after being king of console on the last 2 generations: NES and SNES – has to give up its position to the new comer: Sony PlayStation. That doesn't mean N64 didn't have good library of games on its arsenal. In fact, there are plenty of great games even when you played them today and many of today successful game franchises, started its path on N64, to name a few: Animal Crossing, Smash Bros., Mario Party.
On its lifetime, Nintendo 64 sold close to 33 million units before getting discontinued on 2002 to make way for its successor, the Nintendo GameCube. N64 also one of the first console to adopt 4 players controller ports on its system, encouraging game makers to create multiplayer games. That's also the reason why, you can see there are so many multiplayer games, many are 4 players, on Nintendo 64.
On this article, you'll see the compilation of best multiplayer Nintendo 64 games you should play.
Note: I do include Amazon link on every N64 games & accessories for N64. If you buy anything from Amazon using any of the links, I will earn a small commission at no extra cost charged on your purchases. Thanks for your support!
These are the list of Nintendo 64 – N64 Multiplayer games
The list shown here are games I played before and has been sorted only to select the best of the best. I include a companion YouTube videos & purchase link for every game I played before (the videos weren't me uploading) so that you can easily acknowledge or recall if you – too – ever played the games before and in case you want to buy any of the games.
Do note, the list is presented in alphabetical order and can grow in the future as I recall more and more 2-4 players N64 games, be sure to check them out in the future as well.
---
Bomberman 64
Bomberman 64 is the first 3D game within the Bomberman series. It implements a different single-player mode by incorporating action-adventure and platforming stages instead of arenas in which enemies or other elements must be destroyed.
---
Conker's Bad Fur Day
Conker's Bad Fur Day is a platformer video game where the player controls Conker the Squirrel through a series of three-dimensional levels. The game features an overworld where players can transition from one level to another, although many are initially blocked off until Conker earns a certain amount of cash.
The 4P mode is battle mode, called Heist.
---
Diddy Kong Racing (#8 best selling N64 games)
Diddy Kong Racing is a racing video game developed by Rare for the Nintendo 64. The game is set on Timber's Island and revolves around Diddy Kong and his friends' attempt to defeat the intergalactic antagonist, a wizarding pig named Wizpig, through winning a series of races.
---
Donkey Kong 64 (#7 best selling N64 games)
Donkey Kong 64 is a 3D platforming adventure game in which the player, as Donkey Kong and his friends, explores an island and collects items to progress through minigames and puzzles. After a tutorial, the player embarks as Donkey Kong to rescue the others from their kidnappers and stop K. Rool's plan.
The 4P mode is battle mode, called battle arena and monkey smash.
---
Excitebike 64
Excitebike 64 is an updated version of the classic NES game Excitebike. This realistic motorcycle racing simulation features high-resolution graphics, three progressive bike classes, and both a rider and track editor. Speed through six outdoor courses and six indoor stunt tracks.
---
F-Zero X
F-Zero X is a fast-paced futuristic racing video game where thirty competitors race on high-altitude circuits inside plasma-powered hovercars in an intergalactic Grand Prix.
---
Fighting Force 64
Fighting Force delivers unparalleled action and tons of attack moves in a fully progressive 3D environment. Smash through an anti-tank barricade, pick up a rocket launcher and torch incoming enemies or knock over a vending machine or fuel tanker to find hidden weapons!
---
Gauntlet Legends
Gauntlet Legends is an arcade game released in 1998 by Atari Games. It is a fantasy themed hack and slash styled dungeon crawl game, a sequel to 1985's popular Gauntlet and 1986's Gauntlet II and marks the final game in the series to be produced by Atari Games.
---
Goemon's Great Adventure
Goemon's Great Adventure, known as Mystical Ninja 2 Starring Goemon in Europe, is a video game developed and released by Konami for the Nintendo 64 on December 23, 1998. The quirky story highlights Goemon's quest to stop the evil Bismaru, who has stolen Wise Man's resurrection machine.
---
Golden Eye 007 (#3 best selling N64 games)
GoldenEye 007 is a first-person shooter that features both single and multiplayer modes. In the single-player mode, the player takes the role of James Bond through a series of free-roaming 3D levels. The player's initial weapon in most missions is the Walther PPK, called the PP7 special issue in-game.
---
International Super Star Soccer 64
There are six game modes, including single match, league battle, and penalty kick shootout. International Cup has the player competing against a range of teams from around the world in a round-robin tournament; World League is a series of 70 matches against every one of other teams in the game.
---
Article continues below.
---
Popular on JILAXZONE today:
---
Kirby 64: The Crystal Shards
Kirby 64: The Crystal Shards is a side-scrolling platformer similar to previous games in the Kirby series. Its story begins when Dark Matter invades Ripple Star, a planet populated by fairies. By eating certain enemies, Kirby can gain copy abilities, power-ups allowing him to take on the properties the enemy possessed.
The 4P mode is only available on mini games.
---
Mario Kart 64 (#2 best selling N64 games)
Mario Kart 64 is a kart racing video game developed and published by Nintendo for the Nintendo 64. It is the successor to Super Mario Kart for the Super Nintendo Entertainment System, and the second game in the Mario Kart series.
---
Mario Party (#16 best selling N64 games)
Mario Party is a virtual board game for up to four players. The aim of the game is to collect more stars than everyone else. Each player takes it in turns to roll the dice and move round the board. Your primary objective is to reach the star first so you can buy it.
---
Mario Tennis
Mario Tennis is a sports video game developed by Camelot Software Planning and published by Nintendo for the Nintendo 64 video game console. The game is known for being the introduction of Luigi's evil doppelgänger, Waluigi, and the re-introduction of Princess Daisy and Birdo.
---
NBA Hangtime
NBA Hangtime is a 1996 basketball arcade game developed and released by Midway. Home versions were released for the Nintendo 64, PlayStation, SNES, Sega Mega Drive/Genesis, and Microsoft Windows. … Features introduced in Hangtime included character creation, alley oops, and double dunks.
---
Perfect Dark (#19 best selling N64 games)
Perfect Dark is a first-person shooter where players must complete levels to unlock content and progress through the game's storyline. Players manoeuvre their character from a first-person perspective and have the ability to lean left or right, look up or down, crouch, crawl, and drop from most ledges.
---
Pokémon Stadium (#6 best selling N64 games)
Pokémon Stadium is a strategy video game developed and published by Nintendo for the Nintendo 64 video game console. The gameplay revolves around a 3D turn-based battling system using the 151 Pokémon from the Game Boy games Pokémon Red, Pokémon Blue, and Pokémon Yellow.
---
Quake 2
Quake II is a first-person shooter video game released in December 1997. It was developed by id Software and published by Activision. It is not a direct sequel to Quake; id decided to revert to an existing trademark when the game's fast-paced, tactile feel felt closer to a Quake game than a new franchise.
---
Rampage World Tour
Rampage World Tour is a video game released in 1997 and is the second game in the Rampage series. The game was developed as an arcade game for Midway Games by Game Refuge Inc. designers Brian Colin and Jeff Nauman, who conceived and designed the original in 1986.
---
Starfox 64
Star Fox 64 is a 3D scrolling shooter game in which the player controls one of the vehicles piloted by Fox McCloud, usually an Arwing. In Corridor Mode, the player's vehicle can be maneuvered around the screen to dodge obstacles and can also perform a somersault to get behind enemies or dodge projectiles.
---
Super Smash Bros. (#5 best selling N64 games)
Super Smash Bros. is a crossover fighting video game developed by HAL Laboratory and published by Nintendo for the Nintendo 64. It was first released in Japan on January 21, 1999, in North America on April 26, 1999, and in Europe on November 19, 1999. The game's premise is simple. Kick, punch or throw the other character(s) off the platforms to score points. Each character can punch, kick and throw and has his/her own signature moves: Mario: The Italian plumber's famous fire ball and tornado attack are here, as well as a coin-scattering super punch.
---
Vigilante 8 2nd Offense
Vigilante 8: 2nd Offense is a vehicular combat video game developed by Luxoflux and published by Activision for Nintendo 64. As in Vigilante 8, players will control a vehicle and eliminate all other vehicles in the arena with the use of weapons and upgrades.
---
Wave Race 64 (#14 best selling N64 games)
Wave Race 64 is a racing game in which players race on Jet Skis in different weather conditions and on a variety of courses. The game features three single-player modes (Championship, Time Trials, and Stunt Mode) as well as a multiplayer mode for competitive play.
---
WWF No Mercy
WWF No Mercy is a professional wrestling video game released in 2000 by THQ for the Nintendo 64. It is based on the World Wrestling Federation (WWF, now WWE) and is named after the company's annual event of the same name.
---
Here's how to play these Nintendo 64 – N64 games today
These are options available today to play those multiplayer games. While it's fully recommended to play all those games using the original hardware and their original accessories, but there are other options available. Check them out.
1) Using Original Nintendo 64 hardware and cartridge
Like I said, nothing beats the experience of playing all amazing and best N64 games on the original hardware, using original controllers and accessories. Here they are links where you can get them today – in case you are interested to get one.
---
Nintendo 64 Console:
Check it out here: Nintendo 64 console on Amazon
---
Nintendo 64 Extra Controller:
Check it out here: Nintendo 64 controller on Amazon
---
Nintendo 64 Controller Pak (Memory Card):
Check it out here: Nintendo 64 controller pak on Amazon
---
Nintendo 64 Expansion Pak:
Check it out here: Nintendo 64 expansion pak on Amazon
---
Nintendo 64 Rumble Pak:
Check it out here: Nintendo 64 rumble pak on Amazon
2) Nintendo 64 Emulators (with download links)
There are various Nintendo 64 emulators across many platforms, you just have to try them out yourself and see what's best for yours. I can't really recommend them because some of them requires more CPU power, some of them don't have good UI. But for your information only, I'm using Project64 on Windows, Mupen64 on Android and Provenance on iOS.
---
Do you have anything you want me to cover on my next article? Write them down on the comment section down below.
Alternatively, find more interesting topics on JILAXZONE:
JILAXZONE – Jon's Interesting Life & Amazing eXperience ZONE.
---
Hi, thanks for reading my curated article. Since you are here and if you find this article is good and helping you in anyway, help me to spread the words by sharing this article to your family, friends, acquaintances so the benefits do not just stop at you, they will also get the same goodness and benefit from it.
Or if you wish, you can also buy me a coffee: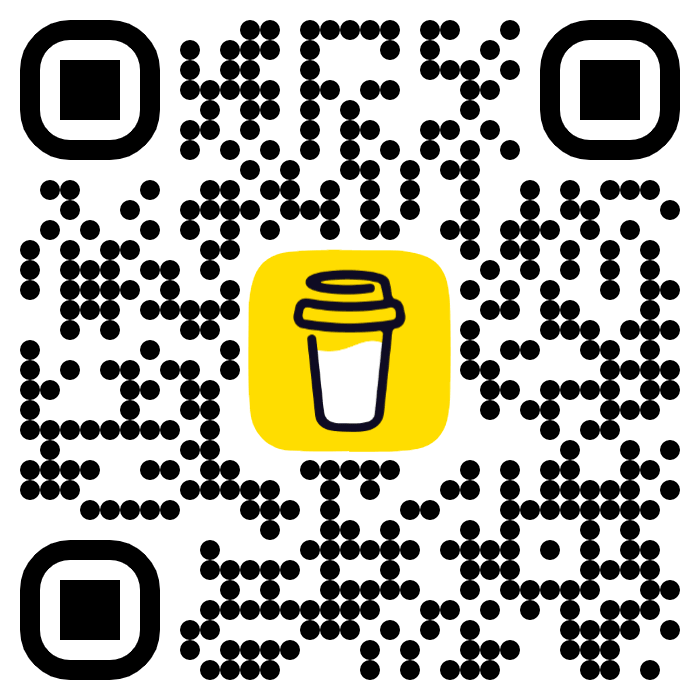 Thank you!
Live to Share. Share to Live. This blog is my life-long term project, for me to share my experiences and knowledge to the world which hopefully can be fruitful to those who read them and in the end hoping to become my life-long (passive) income.
My apologies. If you see ads appearing on this site and getting annoyed or disturb by them. As much as I want to share everything for free, unfortunately the domain and hosting used to host all these articles are not free. That's the reason I need the ads running to offset the cost. While I won't force you to see the ads, but it will be great and helpful if you are willing to turn off the ad-blocker while seeing this site.