Recommended life insurance for HDB and Housing purchase
Using this method, you can save hundreds to thousand dollars each years. I've been using it since 2018.
Looking for recommendation for life insurance? C'mon in.
Life insurance can be costly if you don't do proper homework first before committing, but once you do your homework, there are actually plenty of options which are not only better, but cheaper without sacrificing the the benefit. With this article, I'm going to walk you through it. Please read the disclaimer at the bottom of this article.
Either you have already a life insurance and looking if there's better alternative or you never have a life insurance before and looking for one, mainly because that's the criteria for purchasing a property in Singapore, either way, I have a recommendation for you.
While this is aimed for residents of Singapore but this may also be applicable to other countries – Check my recommendation below and see whether or not they are also available in your country.
This article is written with "taking control of your life" and "saving every penny of hard-earned money" in mind.
---
For other interesting articles like this, do check this out: Life, Tech, Singapore and others.
---
Life Insurance: The intention, the premium & the things you should consider
Life insurance, just like its name, its meant for your lifetime. You need to be able to keep paying it. No pay = no more insurance.
The intention of having a life insurance
What's your intention to have a life insurance? Well, apart from it being a condition to purchase a house using CPF (in Singapore – check here for more info on CPF). Life insurance is meant to cover you/your family when something unexpected happen to you (Eg: you become disabled or dead because of accident), so when it does really happen (hoping it's not!), you/your family can still continue to live comfortably while starting to look for alternative and for Singapore case, your housing loan is going to be fully paid.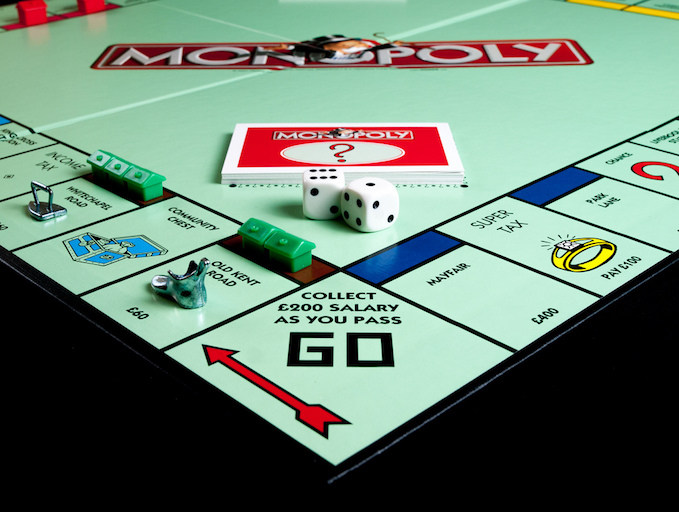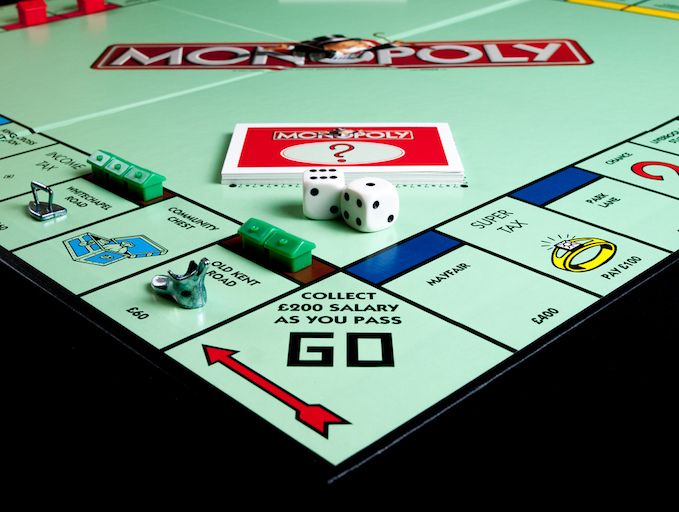 Life insurance premiums = life-long commitment
How much are you paying for your life insurance today for those who already owned a policy in life insurance? Or for those who haven't had one, how much are you willing to pay for life insurance – any expectations? Have you met with the insurance agents?
Whatever amount you have paid or expected, think about this: Will you always be able to pay that amount – the premium – knowing that life insurance is life-long commitment from today until around age 65-70?
Clear sunny day or stormy day, you still need to pay the premiums.
Assuming if everything works as expected, you will always have the money to pay, right? What if you assume the other way around? You get laid off from your job, or if you are a business owner, business isn't running so good anymore. Now paying the insurance premium seems tougher and tougher, especially if the premium is expensive. So ensure whichever life insurance package you take, you can commit to pay it no matter how bad the economy conditions and no matter how bad your financial situation are.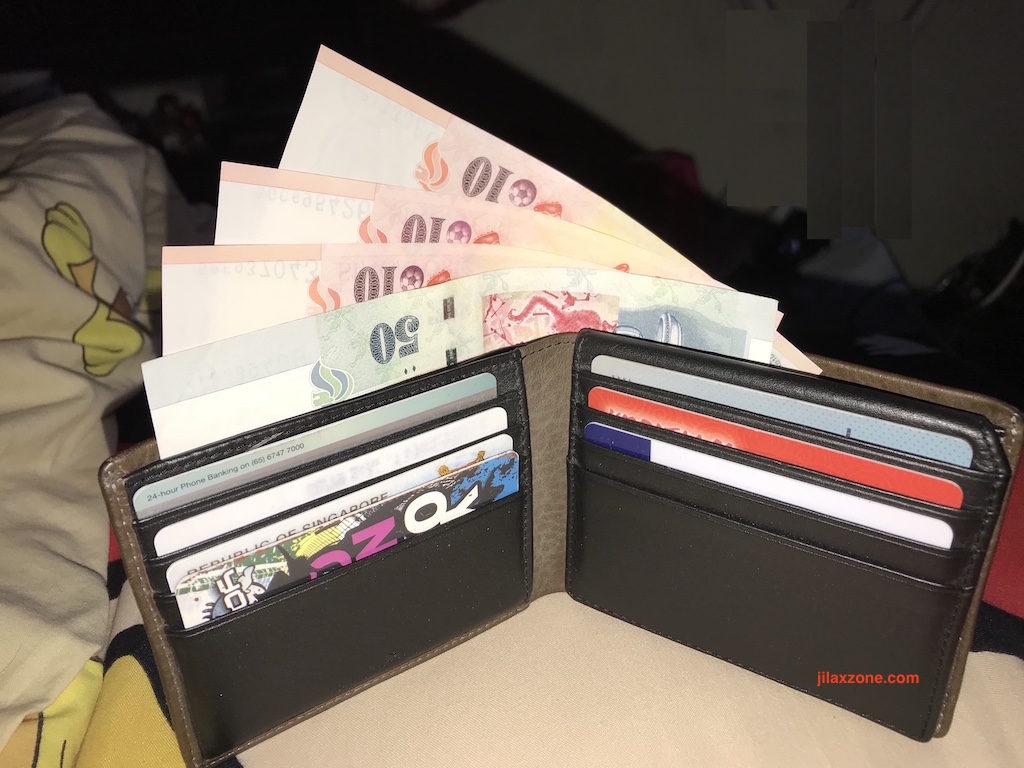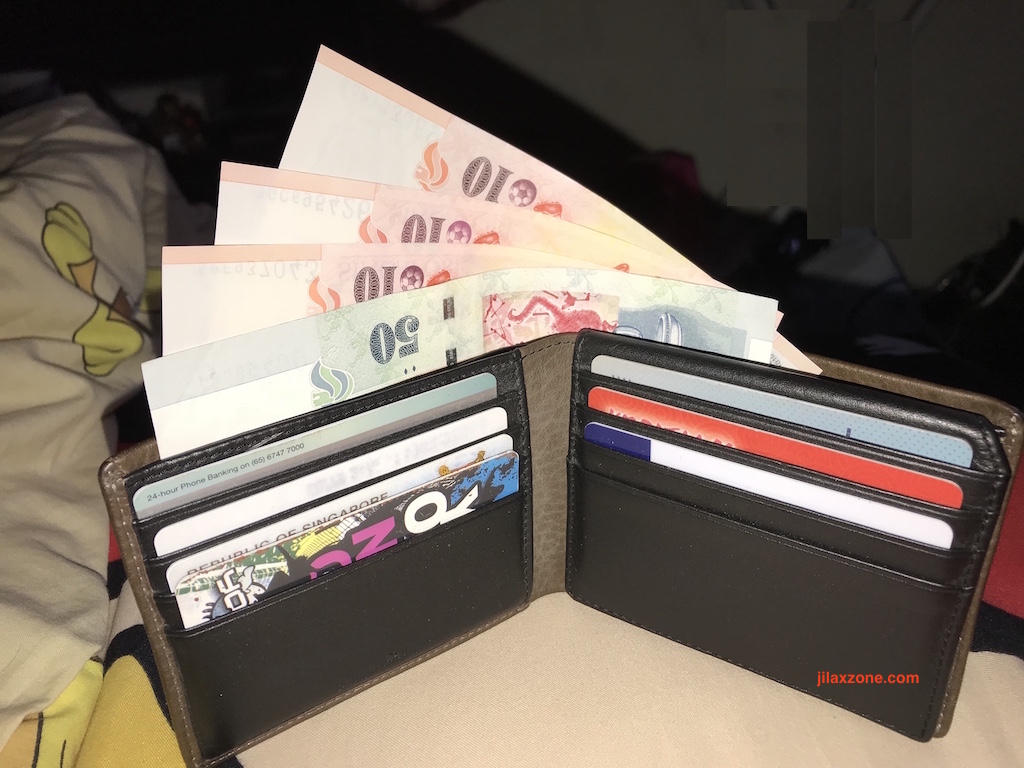 Not paying premiums = no more insurance.
Hopefully you are well and fully aware that when you stop paying the premium, the life insurance will stop covering you (most insurance companies will do), and when you are back on track (you get your job or business resume), then you re-apply your life insurance but then you need to start paying from the beginning again (the older you get the more expensive premium you pay).
Things you should consider.
So things to consider here is when you commit to a life insurance, be sure to get the best and stick with it – even during economic downturn and during your financial worst days.
Best life insurance is not equal to be the most expensive
The most expensive life insurance with the highest premium paid may not always be the best option – especially if you'll end up unable to pay the premium before the insurance expires or before you can claim the insured amount.
The best life insurance is paying the less amount possible while getting the maximum claimed amount possible – of course I personally do not want myself/my family to claim the life insurance insured amount as much as possible (read: I want to be healthy and live as long as I can).
Paying less amount and maximize the claimed amount
There are two reasons why life insurance premiums is expensive: 1) There's a middle-man 2) The insured amount is way too huge.
Middle-man here is nothing but your insurance agent. When you pay your premiums, some portions go to the agents (at least for quite sometime).
On the insured amount, do you want the life insurance to cover until 7th generations – if something ever happen to you? No wonder you are paying super high premiums. Acknowledged what you really need and not what your agent tell you to get nor what you want/dream for. Life insurance is not a way for you to get rich! Life insurance, like I mentioned earlier, is to get you/your family to live comfortably while looking for other alternative if something bad is ever happen to you (Eg: you are disabled and unable to work anymore, you/your family will use the insured amount to live month by month while the rest family is looking for other source income alternatives).
Article continues below.
---
Popular on JILAXZONE today:
---
Meet Direct Purchase Insurance aka DPI
Save hundreds to thousands dollars on your insurance when you do this.
As part of housing purchase, I came to know that both my wife and I (since we are buying under our name) have to be life-insured due to us using CPF (more on it here) as the method of monthly prepayment of our 25 year-old-long loan. So that's where we started looking for the best value-for-money life insurance and came across with DPI – Direct Purchase Insurance.
DPI: Direct Purchase Insurance. What is it?
Like it's name, Direct Purchase Insurance is type of insurance meant to be purchase directly. Direct here means there is no middle-man involved. No insurance agents. It's just between you and the insurance company.
How is DPI different from the normal life insurance?
First, like I mentioned earlier, unlike normal life insurance, DPI has no middle-man involved, it's just between you and the insurance company.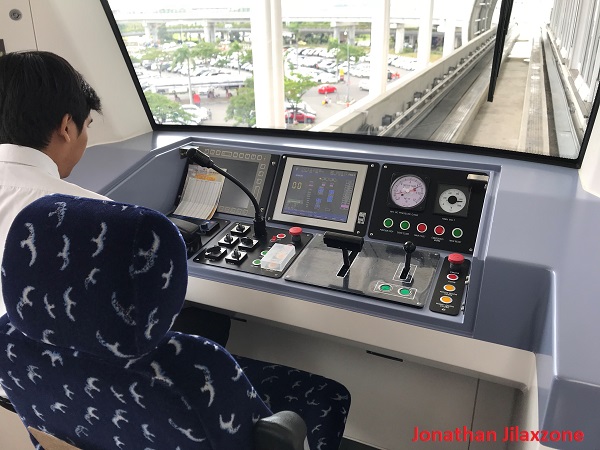 Second, without insurance agents telling, explaining and provoking you on the type of life insurance you should take, that means you need to do your own homework, because the insurance company won't answer you to your queries related to all these life insurance terms, benefits and premiums. But luckily since today we are living on the high-tech era, all information is available on the internet. All you need to do is to spare a little time to do research on life insurance terms, benefit and premiums and select which one is good for you. This is good, because you exactly will know what you are getting into and what you are going to commit into.
Third, because no middle-man involved, the cost of life insurance premiums is much-much cheaper. So you can spend the differences on something else or re-invest it (recommended) and when it comes to stormy days, the premium amount payable will still way manageable, compare to the normal life insurance.
I'm interested with DPI. How should I start?
If you are interested with DPI, and if you are living in Singapore, you can start with visiting this website: CompareFirst.
If you are living in other countries, you may want to start googling around to see the similar options to buy insurance directly from the insurance companies. The keyword is "Direct purchase insurance <your country>".
CompareFirst is a portal made by joint efforts between CASE (Consumer Association of Singapore), MAS (Monetary Authority of Singapore), LIA (Life Insurance Association of Singapore) and MoneySENSE, so you don't need to worry. It's not some shady website offering shady services. They are not! They are not trying to sell you anything as well. They are just compiling facts around life insurance (in this case Direct Purchase Insurance) and list them on the website as information to readers. In fact, this was the same website I've gone through before committing to buy a life insurance as part of housing purchase back in early 2018.
Using DPI – how much you can save?
That totally depends on the package you choose and which insurance company you are committing to.
This is my case.
For my case, I'm on my mid-30's and getting my life insured until the age of 65 for the insured amount of $400,000. I paid less than $450 each year in premiums, which translates to $37.5 per month.
My worst case scenario
Now, with $37.5 per month, assuming economy turns so bad then I lose my job (I'm hoping this will never happen though). I can still cover the premium by becoming Grab Food delivery-man while looking for another job and waiting the economy to recover. $37.5 per month is $1.25 per day, so for $1.25 per day it's pretty easy to cover the premiums (worst case, I won't drink coffee at hawker center but to prep on my own at home – to save $1.00 -$1.90 from coffee for paying the premium).
Why $400,000 and not $1 million?
The $400,000 sum insured amount is more than enough for me/my family to cover the housing purchase should anything bad happen to me. I didn't commit for $500,000 or $750,000 or $1 million, because both my wife and I had calculated with $400,000 we can live comfortably for the time being while looking for other alternative source of income – should anything bad ever happen to me.
For your case, you need to calculate on your own, how much you need. Try not to include things like purchasing latest iPhone every 2 year on the bucket, otherwise you'll end up with huge sum insured required which translate to huge premiums needed to pay. To remind you: life insurance is not a way to get you rich. Invest is better way to do so.
How much I save?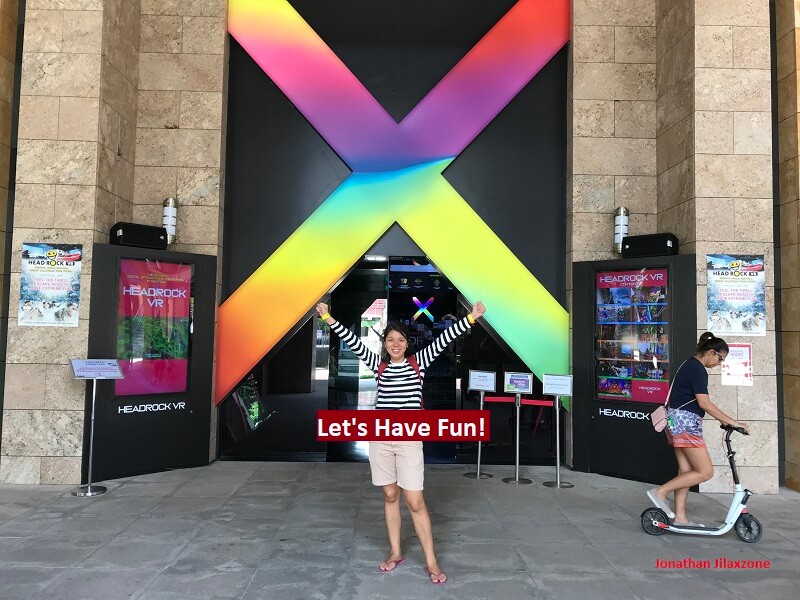 I threw questions to some of my colleagues who are on the same age bracket as me, some said they paid $800, $1,000 and even there's one said $6,000 annually. I didn't really pursue them to find out more what they were committing into, but let's take the lowest one: $800. If today I'm paying $450 annually, means I save almost 50% by using the DPI and still getting the same benefit like my other colleague who are committing $800 annually.
Bring it all together
Sorry for the long article, but all in all, with this article I would like to get your eyes open that there are better options and you always have the option to control your own life – without being driven by other people (in this case insurance agents).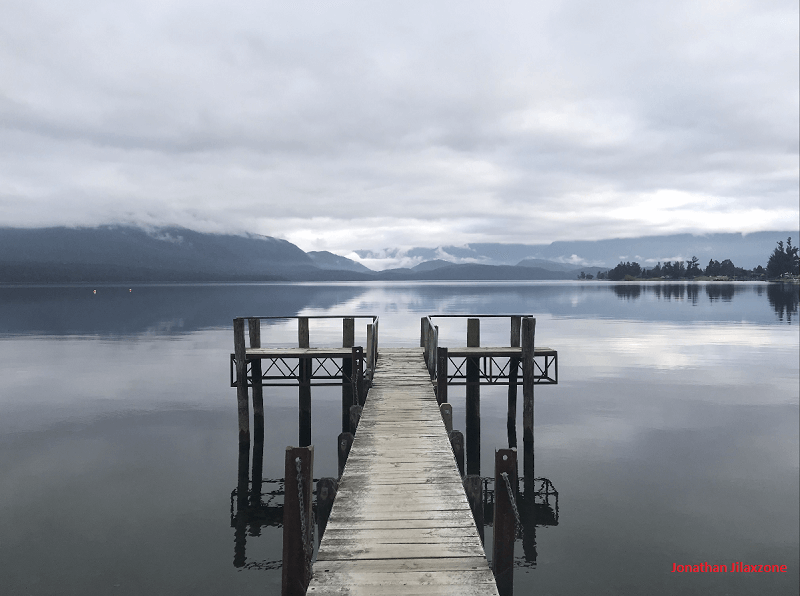 Do remember, life insurance is life-long commitment in which to get the benefit of it while paying the less amount possible, you have to stick with it. And to stick with it, you have to ensure finding the best one for your needs as well as ensuring you can pay the premiums no matter how worst is your financial condition is!
Disclaimer: This article is meant to share my own experience to anyone who happen to read this. This article has no intention to offend anyone (insurance agents included). Sorry if any of you feel offended. I am not offering you anything nor I am getting anything if you are buying any insurance from this article. What I'm emphasizing here is for you to Think Smart, Spend Smart and Take Control of your life.
---
Do you have anything you want me to cover on my next article? Write them down on the comment section down below.
Alternatively, find more interesting topics on JILAXZONE:
JILAXZONE – Jon's Interesting Life & Amazing eXperience ZONE.
---
Hi, thanks for reading my curated article. Since you are here and if you find this article is good and helping you in anyway, help me to spread the words by sharing this article to your family, friends, acquaintances so the benefits do not just stop at you, they will also get the same goodness and benefit from it.
Or if you wish, you can also buy me a coffee: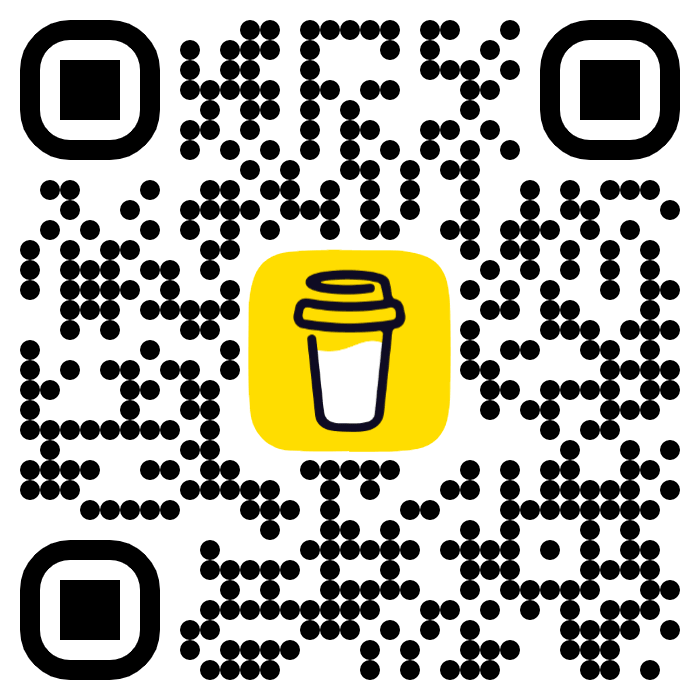 Thank you!
Live to Share. Share to Live. This blog is my life-long term project, for me to share my experiences and knowledge to the world which hopefully can be fruitful to those who read them and in the end hoping to become my life-long (passive) income.
My apologies. If you see ads appearing on this site and getting annoyed or disturb by them. As much as I want to share everything for free, unfortunately the domain and hosting used to host all these articles are not free. That's the reason I need the ads running to offset the cost. While I won't force you to see the ads, but it will be great and helpful if you are willing to turn off the ad-blocker while seeing this site.