Old Chang Kee: When puffs are not enough – visiting Old Chang Kee first original shop | Must Visit Place | Singapore
You are wrong if you think Old Chang Kee is just selling puffs and fried stuffs on sticks…
Who say Old Chang Kee is just selling puffs and fried stuffs on a sticks?
Though Singapore is considered small (in terms of land size), but that doesn't mean life in Singapore has to be boring. In fact both my wife and myself have been trying (and still doing) to discover hidden gems throughout Singapore.
This time is Old Chang Kee. Either you are Singaporean or has been long enough in Singapore, when asked where to buy puffs or fried stuffs on sticks, there's one place majority of us would answer: Old Chang Kee is the go-to place when you want puffs or fried stuffs on sticks. But many of the majority – you may be included here – don't know that Old Chang Kee is actually offering more than just puffs and fried stuffs on sticks – at least that's what's being offered on its first and original shop located nearby Little India MRT.
While today Old Chang Kee is a public company, but like other successful grown-big companies, it has a humble beginning. Known as Rex Curry Puff, it was because Old Chang Kee first stall was actually located nearby the Rex Cinema area. For those who don't know, Rex Cinema is one of the oldest cinema established here in Singapore. In recent years, it's always showing India movies. At the time this article is written, Rex Cinema unfortunately has ceased operation.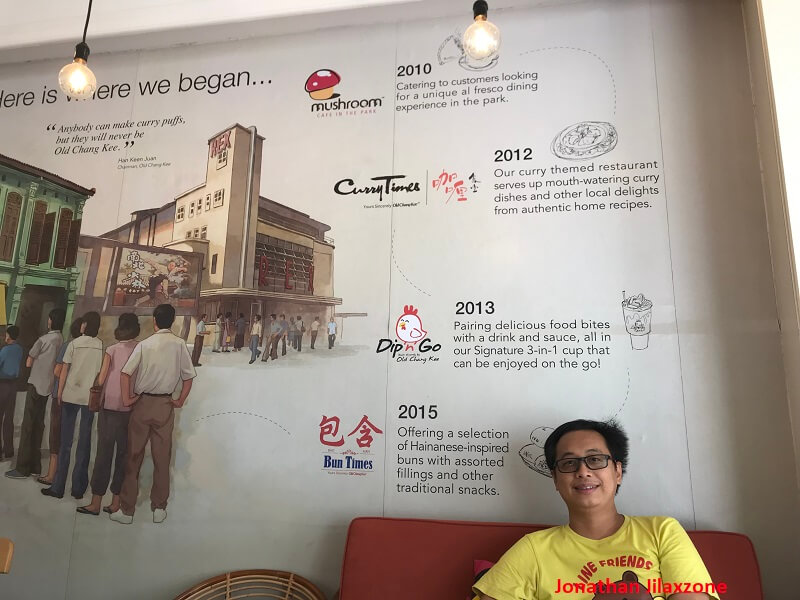 Enough on the historical side – if you need more detail story, you can visit Old Chang Kee page here telling you the whole story of how Old Chang Kee was born until today.
Old Chang Kee – First Outlet: Location
Address: 19/21, 23 Mackenzie Rd, #01-01, Singapore 228678.
| | |
| --- | --- |
| Nearest MRT/Subway/Train Station | Little India MRT |
| How to get here | Alight at Little India MRT, take Exit A |
| Best day/time to visit | Everyday between 2-6 PM (Happy Hour!) |
| Must try food | Curry Puffs |
In case you need to zoom and pinch, here's the Old Chang Kee First Stall location on Google Map.
Old Chang Kee – First Outlet: What you should try
The first outlet is offering these:
Curry puffs and other puffs (of course, duh!)
Fried stuffs on sticks
Curry chicken with rice
Curry puff chips
Nasi lemak
Laksa
And many other Singapore traditional and heritage dishes
Traditional Coffee and Tea
Unfortunately I didn't try their full meals because I was full at that time, it was around 3-4pm when I visited the premise.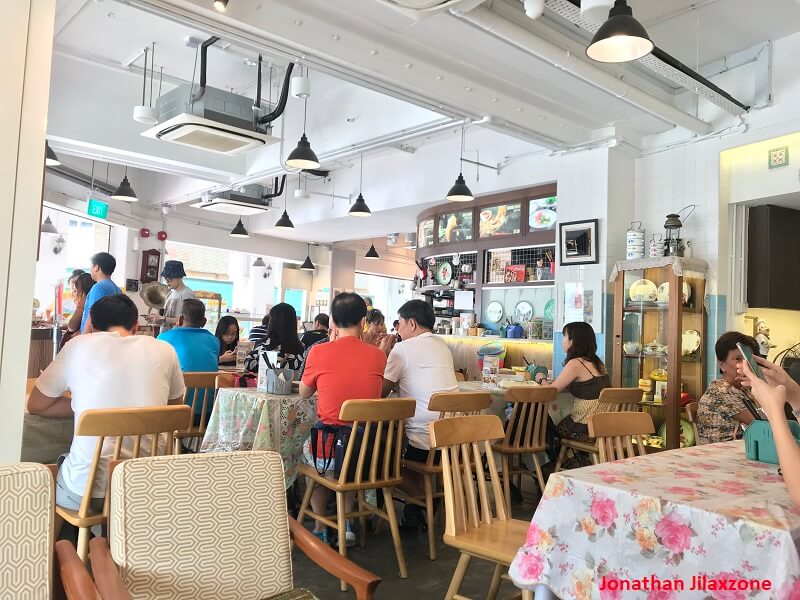 To my surprise, during my visit at 3-4pm that day, the shop house was almost full house. Crowded with not only tourists but majority is local people who came to enjoy puffs and other variety of traditional foods and drinks.
Old Chang Kee – First Outlet: Why you have to go there
This is where you can eat curry puffs with style on the shop – nowhere else in Singapore.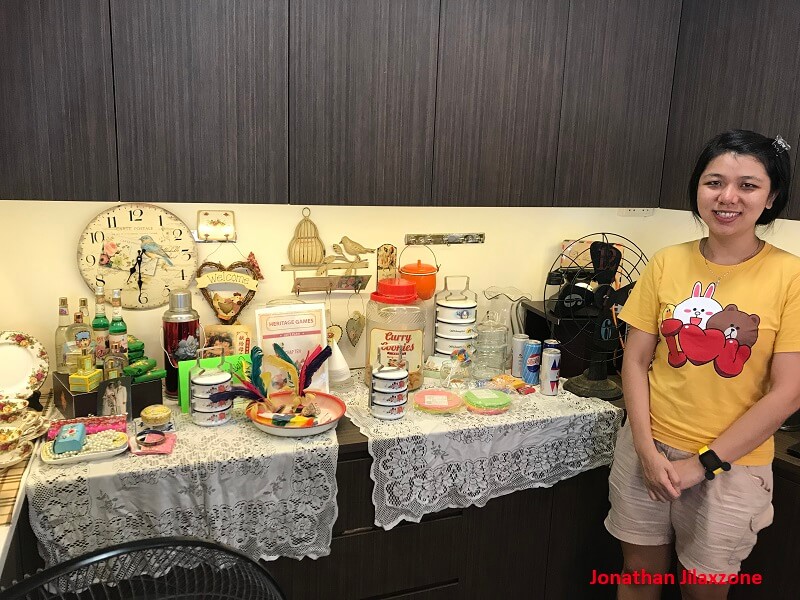 On top of that, here are reasons why you should go there:
The place is cozy and has traditional touch.
They have plenty of seating and some sofa to seat on (we sat on the sofa during our visit).
If Starbucks or those Korean establishment are making you bored and you want to enjoy something different, hang out in a more local establishment.
Help preserving Singapore heritage, historical icon and places.
Take photos with the giant puffs outside the shop.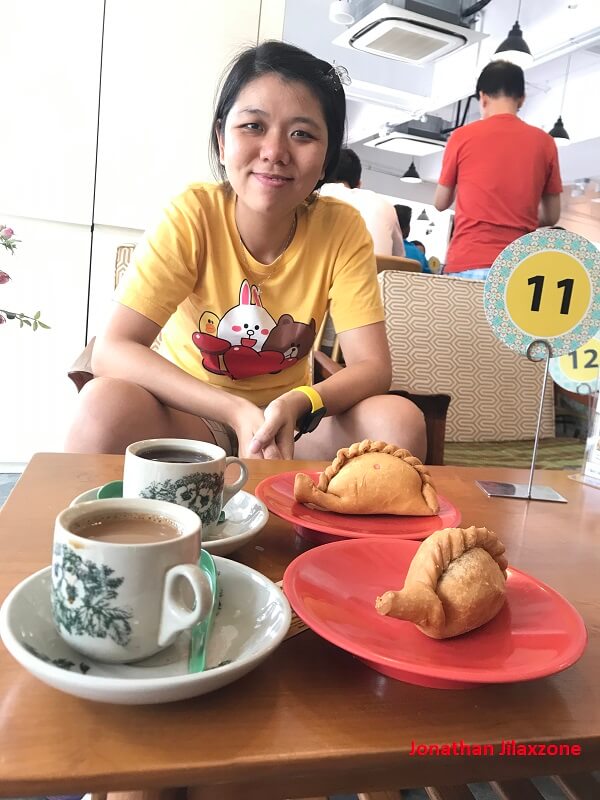 Bring it all together
To both my wife and I myself, it was worth a visit. Not only the place is easy to reach (walking distance from Little India MRT), it was also a new and different experience. Plus we get to eat curry puffs with style and some more get discounts because we came during happy hour!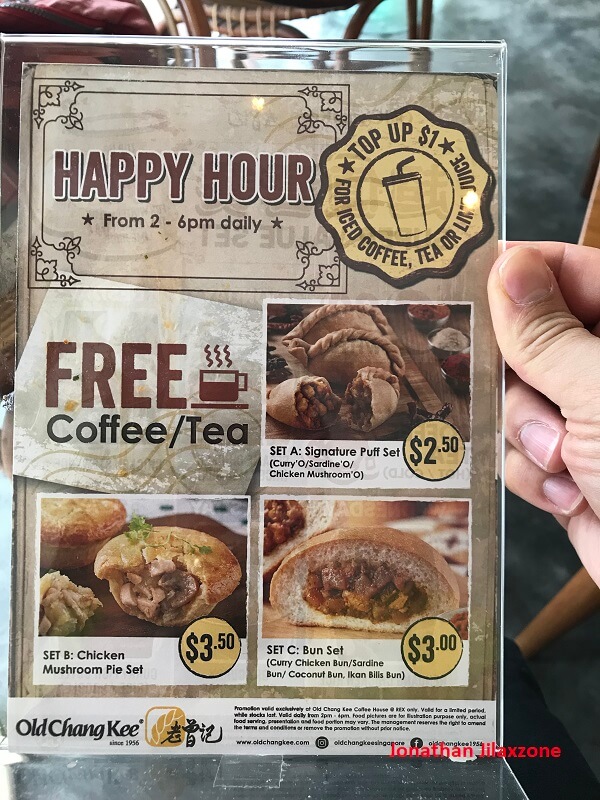 Till next time.
In case you are interested with other articles, lobangs, facts about Singapore, do check it here as I have quite plenty things that may surprise you about Singapore.
---
Do you have anything you want me to cover on my next article? Write them down on the comment section down below.
Alternatively, find more interesting topics on JILAXZONE:
JILAXZONE – Jon's Interesting Life & Amazing eXperience ZONE.
---
Hi, thanks for reading my curated article. Since you are here and if you find this article is good and helping you in anyway, help me to spread the words by sharing this article to your family, friends, acquaintances so the benefits do not just stop at you, they will also get the same goodness and benefit from it.
Or if you wish, you can also buy me a coffee: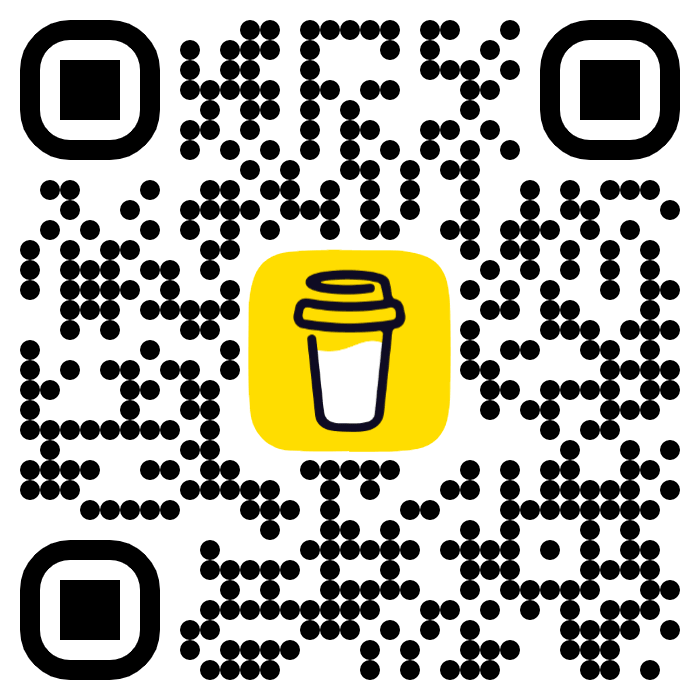 Thank you!
Live to Share. Share to Live. This blog is my life-long term project, for me to share my experiences and knowledge to the world which hopefully can be fruitful to those who read them and in the end hoping to become my life-long (passive) income.
My apologies. If you see ads appearing on this site and getting annoyed or disturb by them. As much as I want to share everything for free, unfortunately the domain and hosting used to host all these articles are not free. That's the reason I need the ads running to offset the cost. While I won't force you to see the ads, but it will be great and helpful if you are willing to turn off the ad-blocker while seeing this site.