Get Google Translate right on your keyboard and translate any texts right away!
Gone were the days where you need to switch between apps or open a browser window just to translate language on Google Translate.
Google has just made it possible! And making translating into different language hassle-free and super convenient. You no longer need to switch between apps or even open a browser window and head to translate.google.com just to get your text translated into different languages. Today, translate directly right from your keyboard without switching apps, without opening translate.google.com on browser window.
Meet Gboard – Now with Google Translate built-in!
Here's the download link for Gboard – Fantastic keyboard made by Google.
| | | |
| --- | --- | --- |
| # | iOS / iPhone | Android |
| Price | FREE | FREE |
| OS | iOS 9 & up | Android 4.0 (ICS) & up |
| Internet Connection Required | No | No |
| Download Link | | |
| QR Code | | |
| Alternative Link | iOS link | Android link |
Here's how to use Google Translate directly from Gboard
1) Make sure you have installed Gboard on your smartphone.
2) Make the Gboard appear, simply by tapping on any text box / writing area.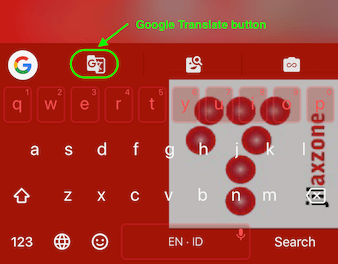 3) When Gboard appearing, tap on the Google Translate button, located on top left of the keyboard.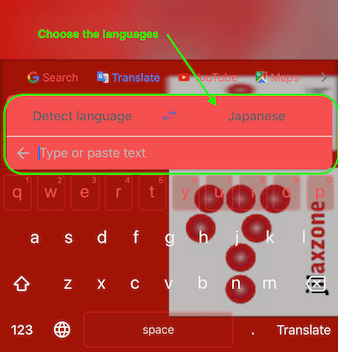 4) Then choose the language you want to translate to.
5) Type the text you want to translate and hit the translate button on the keyboard. Your text will not only get translated, but it also appear on the text box / writing area. You don't need to copy and paste it.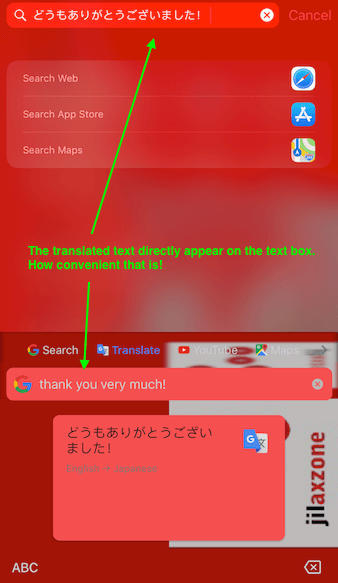 Do give it a try yourself and experience how easy now to get any text translated to any languages!
Another reasons to use Gboard instead of other keyboard.
Instead you still need other extra strong reasons to make you change your default keyboard to Gboard, here they are:
1) Gboard allows you to fully customize your keyboard color, keys color, even you can use your own wallpaper as the keyboard main color/background. Check here for details step by step.
2) Gboard allows you to also type faster and better. Less mistakes made. By its swiping method. Check here for details how to use it.
3) Gboard allows you to create your own Emoji. Check here on how to create one. On top of it, you can find other emojis as well, which you can't find on other keyboard.
4) Gboard allows you to also do Google Search directly from your phone's keyboard.
5) Gboard enables you to google GIFs, images directly from your phone's keyboard and send it as picture/image on your chat.
Download link above!
---
Do you have anything you want me to cover on my next article? Write them down on the comment section down below.
Alternatively, find more interesting topics on JILAXZONE:
JILAXZONE – Jon's Interesting Life & Amazing eXperience ZONE.
---
Hi, thanks for reading my curated article. Since you are here and if you find this article is good and helping you in anyway, help me to spread the words by sharing this article to your family, friends, acquaintances so the benefits do not just stop at you, they will also get the same goodness and benefit from it.
Or if you wish, you can also buy me a coffee: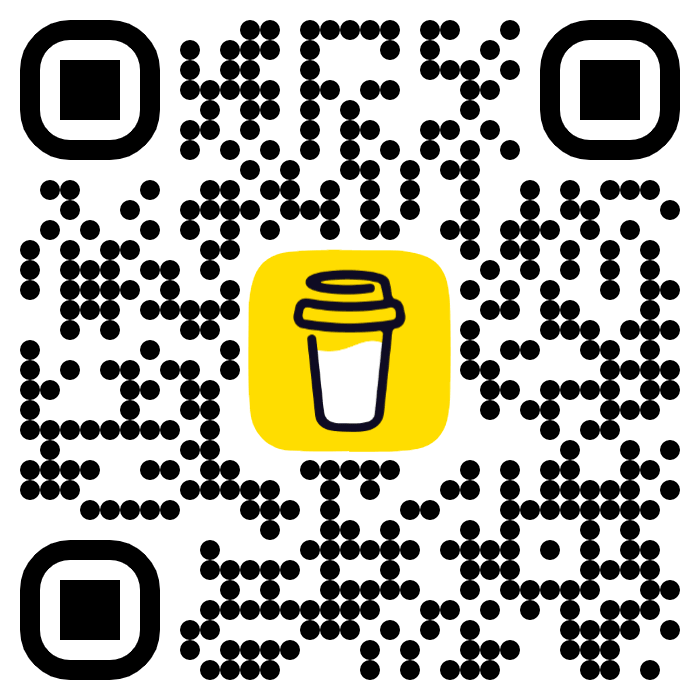 Thank you!
Live to Share. Share to Live. This blog is my life-long term project, for me to share my experiences and knowledge to the world which hopefully can be fruitful to those who read them and in the end hoping to become my life-long (passive) income.
My apologies. If you see ads appearing on this site and getting annoyed or disturb by them. As much as I want to share everything for free, unfortunately the domain and hosting used to host all these articles are not free. That's the reason I need the ads running to offset the cost. While I won't force you to see the ads, but it will be great and helpful if you are willing to turn off the ad-blocker while seeing this site.