[DIY] Making Nintendo Labo Inspired Controller for Your Android and iPhone
Have you guys seen Nintendo Labo? In case you haven't seen it before, Nintendo Labo is Nintendo latest attempt to make playing with Nintendo Switch to be much more fun. It's accessories for Nintendo Switch games. But not just any ordinary accessories like you have seen before. Nintendo Labo is created and made from cardboard. Take a look at this video to know more about Nintendo Labo.
Seeing how genius Nintendo releasing Nintendo Labo (a.k.a Toy-Con) accessories for it's Nintendo Switch system, I was somehow inspired. While I don't have Nintendo Switch at home, but I do have my smartphone which normally I use for playing games these days (the life of working adults with wife). So I thought why don't I make it myself something similar, something that can make my playing games feel better and satisfied. So here comes the idea.
---
Find other awesome articles, tips, tricks related to Life and Tech, iOS & Android quick review on:
---
Making Nintendo Labo Inspired Controller for Any Android or iPhone
You can create for tablet as well. You just need a cardboard big enough for the tablet.
1) Find cardboard with the size you want.
Find something bigger to give buffer in case you cut it wrongly.
Lucky for me, recently I bought furniture from IKEA, so they gave me big boxes which I can use for creating my own Nintendo Labo for smartphone.
Hint: you can try find cardboard at any supermarket or furniture store. Normally they have stocks. If you are lucky and ask nicely to the store keeper, they may give you for free.
2) Prepare the tools
Prepare scissors, cutter, ruler, as well as pencil. You need them to help you measure and cut your Nintendo Labo controller.
3) Cut it to the shape that you want
Before cutting the cardboard, make sure you have enough room for your smartphone to snug in to the cardboard. Once you do that, cut the cardboard based on measurement you have done.
Enjoy! 
These are my Nintendo Labo-inspired creations.
Nintendo Labo Toy-Con Inspired Steering Wheel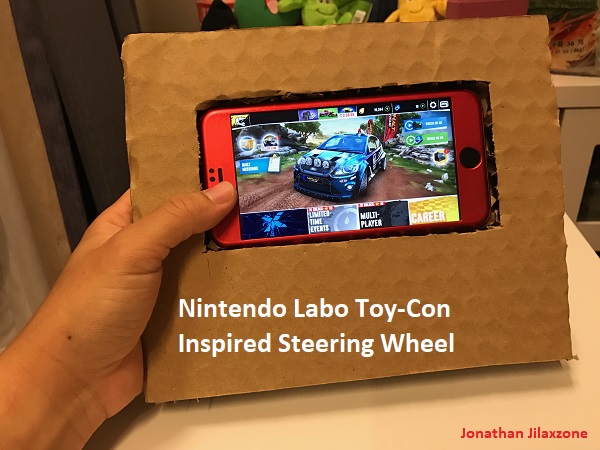 I know it's damn ugly, because I haven't really finished on it. I just cut it out from the main cardboard and get super excited to just play the game with it. I'll try to make it round so that it mimics the actual steering wheel – something like Nintendo Wii steering wheel accessories.
Nintendo Labo Toy-Con Inspired Docking for Smartphone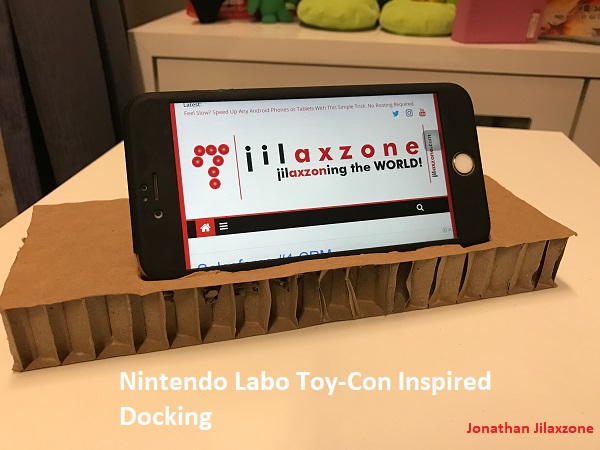 The docking is much better in shape. I can use it to watch movie on smartphone or tablet. Or while pair it to external keyboard. Or when I listen to music on my stereo system.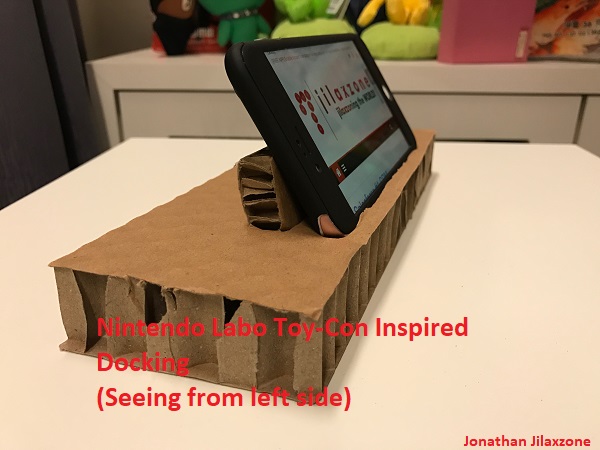 Bring It All Together The Creativity
For sure it won't function as good as the original Nintendo Labo for Nintendo Switch since the app/game makers are not built to support cardboard accessories, but hey, who needs a Bluetooth Controller to play Fortnite or PUBG or Asphalt or Need for Speed if you can simply use your phone and this Toy-Con inspired controller to give you a better grip during playing games? Well I don't. Now I do enjoy using my Nintendo Labo inspired controller to play Asphalt.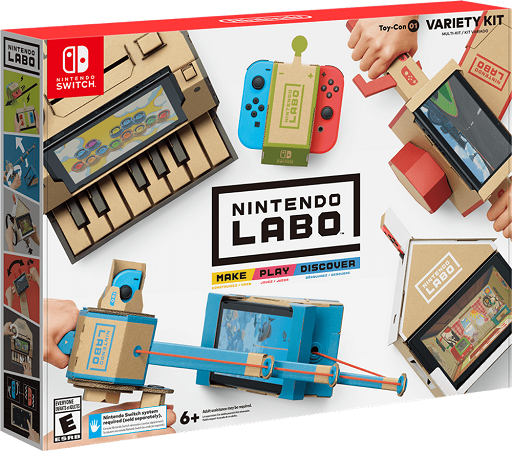 Hopefully for app/game makers who see my post here, gets inspired as well to make their apps/games to support something like Nintendo Labo or even better to come out with accessories similar to Nintendo Labo, because why not?!. People likes them and it will generates more money for the app/game makers. Win-win solution for both parties.
Go! Create your own Toy-Con controller. Unleash your creativity!
Show me your creation here on the comment section down below. Cheers!
---
For Life & Tech tips, iOS & Android Apps and Games quick review, do visit below:
---