iPhone 7 – To Buy or Not To Buy?
Each and every time Apple introduces a new iPhone, a question then will pops up: to buy or not to buy.
The First iPhone to…
This year iPhone, the iPhone 7, although design-wise is pretty much similar to iPhone 6 and 6S, but the other upgrades are significant. New and enhanced processor is something common each new iPhone will get. But on top of that, iPhone 7 introduces the following features and be the first of its kind:
the first dual camera iPhone (iPhone 7 Plus),
the first water resistant iPhone,
the first dual speaker iPhone,
the first solid-state Home button iPhone,
the first iPhone to go headphone jack-less – for better or worse,
the first iPhone with jet black color,
the first iPhone to offer 256GB storage option,
and so on so forth.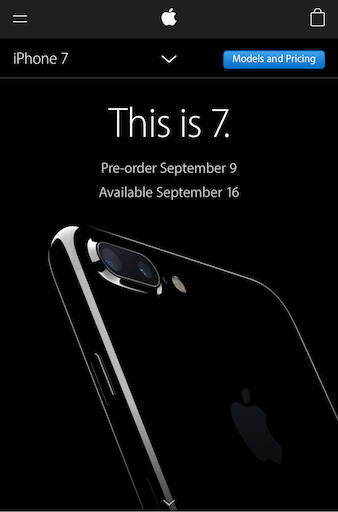 ---
Find other awesome articles, tips, tricks related to Life and Tech, iOS & Android quick review on:
---
iPhone 7 Buy or No Buy?
These are iPhone 7 prices here in Singapore:
| | | | |
| --- | --- | --- | --- |
| | 32GB | 128GB | 256GB |
| iPhone 7 | S$1048 | S$1218 | S$1388 |
| iPhone 7 Plus | S$1248 | S$1418 | S$1588 |
Apple has not yet release its SIM-free plans for US so I don't have the prices in USD, but you can use Google exchange rate to convert iPhone 7 prices in SGD to your local currency to get the sense.
So…
For people with a lot of money, then it's no brainer. Go buy the 7.  If you are one of the them, then go buy it.
If you are under Apple Upgrade Program, again it's no brainer, all you need to do is check your eligibility, if you are eligible, then go grab the 7.
If you currently don't have the money to buy, well, no choice, sit back, listen for updates and save more. By the time you have the money, Apple probably has introduced something new, which is better and more powerful. Or simply look for alternatives such as iPhone 6S or iPhone SE or even another phone outside iPhone.
If you have the money…

But you still own a decent iPhone or smartphone:

Are you going to use/enjoy all the new features of iPhone 7 – mainly the new camera? If yes then go buy the 7.
Are you most of the time careless with your iPhone or smartphone, like spill the coffee on top of it? If yes then go buy the 7.
Is 128GB storage not enough for you at the moment? If yes then go buy the 7 and buy the 256GB.
If none of the above is a yes, then better to skip this version and get the next version instead – most probably iPhone 7S

Your current phone contract is going to expired or expired already, then go buy the 7 and depends on where you live, you may get the new 7 for free, by selling your current smartphone/iPhone to the resale market.
Your current iPhone / smartphone is lagging, slow and causing you to 'sigh'-ing each time you use it, then go buy the 7 – you and your life deserve it – do remember we only live our life once.
The Verdict
I am currently using iPhone 6 Plus 128GB and thinking to upgrade to iPhone 7 Plus 256GB since I like to take bunch of photos (then upload them to
Google Photos
unlimited storage for memories when I grow old) and install plenty apps and games for playing and testing.
To me (and to many), iPhone 6 Plus itself is still a decent iPhone, more than enough for accompanying your day to day activities, but hey with water resistant and 7's new dual camera, I think I can't wait to upgrade.
What about you?
---
For Life & Tech tips, iOS & Android Apps and Games quick review, do visit below:
---