Singtel GOMO: How to enable Data Roaming on GOMO
This article share the steps to enable data roaming on SingTel GOMO so you can keep online when you are abroad overseas.
For other interesting articles, head to: Singapore, Android,  iOS Tips & Tricks, Games, FREE games & stuffs, how-to and more at JILAXZONE.
If you find this article / content inside is already obsolete, do let me know by commenting on the comment section below so that I can update the article to reflect the latest process/news. Thanks.
Using SingTel Gomo and plan going overseas? Just in case you don't know (or you know but not sure), Gomo has data roaming add-on. On this article, I'm going to walk you through the step by step how you can subscribe to Gomo data roaming plan so that you can still "online" while you are overseas.
---
Here's how you can add data roaming to your SingTel Gomo easily
Do the following steps on the day you are going overseas or D-1.
---
Step 1) Ensure you have Gomo App
First you must have Gomo app installed on your phone. In case you don't have it installed, use the following link to get it installed.
---
Step 2) Go to Add-Ons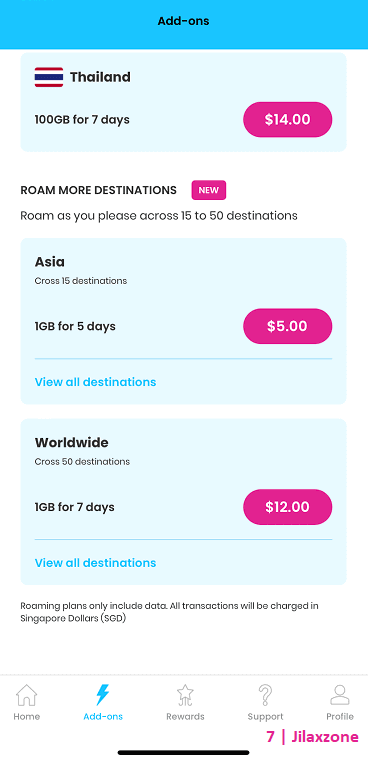 Inside Gomo app, tap on "Add-ons" menu.
---
Step 3) Choose your roaming destination
Either you go to neighbooring countries such as Malaysia, Indonesia, Thailand, Philippines or go somewhere else worldwide, choose the proper and correct one for you since different countries have different offerring and one countries may have multiple offerrings.
Once you find the correct one for you, tap on the $ button (E.g. $5).
---
Step 4) Confirm when the roaming start
After you press the $ button, you will be prompted with your selected destionation and roaming package, then you'll need to select to either start the roaming today or tomorrow.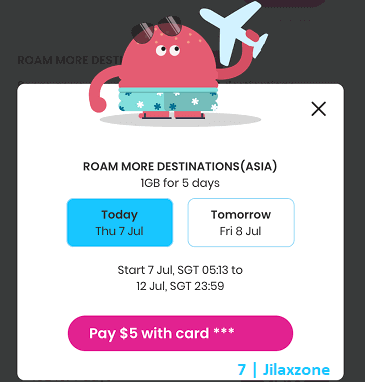 This is the reason why you need to do these steps adding roaming only on the day you are going or D-1.
---
Step 5) Confirm payment
Either you choose to start roaming data plan today or tomorrow, you'll then be prompted to confirm the payment. Tap on the "Pay" button.
You'll then be notified with "Request received. You will receive a SMS within the next 15 minutes to confirm that the purchase is successful". Tap on "OK, got it".
---
Step 6) Check the SMS
Within the next 15 minutes or so, if your payment is successful, you should get the following SMS: "<GOMO> You're all set to travel to <your choice> with <X GB data> from <date> to <date>".
---
Step 7) Enable Data Roaming on your phone
Only when you have received the SMS from Gomo, then you turn on data roaming on your phone.
Depending on your phone brand and version, the steps to turn on data roaming could be slightly different, but as the general guidelines, here they are:
On Android (test on Google Pixel 3 running on Android 12):
a) Go to Settings > Network & internet > SIMs.
b) Turn on "Roaming".
On iPhone (tested on iPhone XR running on iOS 16):
a) Go to Settings > Cellular > Cellular Data Options.
b) Turn on "Data Roaming".
---
That's it. Once you have enabled data roaming, then you are good to go. You should now be able to browse and connect to the Internet while you are abroad.
Note:

For those who care, Gomo data roaming plan will be charged directly and it won't reflect to your next monthly billing.
In fact, Gomo will just sent you a message (SMS) telling "You're all set to travel to <your choice> with <X GB data> from <date> to <date>".
---
Bring it all together
You just learned how to add data roaming plan to your SingTel Gomo! Easy isn't it? In case you have queries or encounter any difficulties, don't hesitate to ask as I'll be happy to assist. Use the comment section down below to place your queries/questions.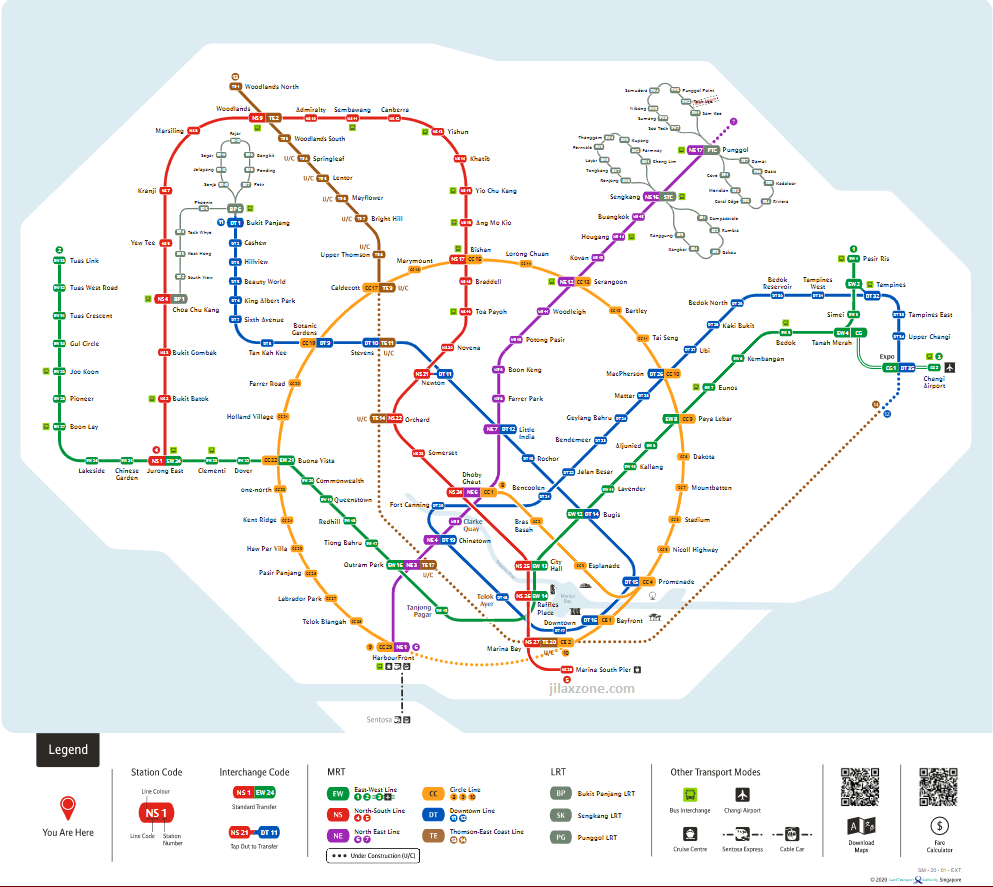 Interested to see other Singapore related tips and tricks? Check them out here: Singapore at JILAXZONE.
---
Do you have anything you want me to cover on my next article? Write them down on the comment section down below.
Alternatively, find more interesting topics on JILAXZONE:
JILAXZONE – Jon's Interesting Life & Amazing eXperience ZONE.
---
Hi, thanks for reading my curated article. Since you are here and if you find this article is good and helping you in anyway, help me to spread the words by sharing this article to your family, friends, acquaintances so the benefits do not just stop at you, they will also get the same goodness and benefit from it.
Or if you wish, you can also buy me a coffee: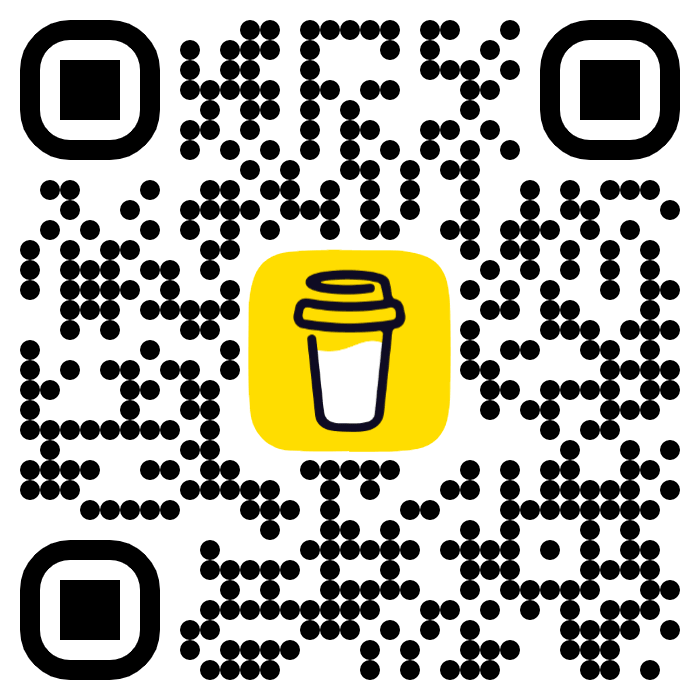 Thank you!
Live to Share. Share to Live. This blog is my life-long term project, for me to share my experiences and knowledge to the world which hopefully can be fruitful to those who read them and in the end hoping to become my life-long (passive) income.
My apologies. If you see ads appearing on this site and getting annoyed or disturb by them. As much as I want to share everything for free, unfortunately the domain and hosting used to host all these articles are not free. That's the reason I need the ads running to offset the cost. While I won't force you to see the ads, but it will be great and helpful if you are willing to turn off the ad-blocker while seeing this site.