iPhone Tweak: Switch this OFF now or else risk getting annoying, bullying, sexually harassed messages & possible exploits on your iOS devices
If you are using iPhone / iPad / iPod Touch running iOS 11, iOS 12 and up, likely you are vulnerable to this. Switch it OFF now!
Since the introduction of iOS 11, and now iOS 12, Apple has intentionally turning ON AirDrop (read here for more details). Apart from draining up your battery faster than it should be, having AirDrop always turned ON by default is really not a good idea – not sure why Apple is really keen to turn AirDrop to be by default always ON. And question to you, how often do you use AirDrop? If the answer is rarely or never, switch it OFF for your own good and your battery goodness.
Possible Threat of having AirDrop turned ON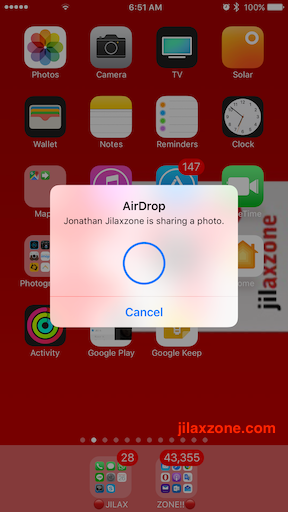 Advertisements, annoying message, bullying, racist, or even sexually harassed messages and possible exploits could land into your iPhone or iOS devices by having and letting AirDrop kept turning ON on the background.
AirDrop is a technology made by Apple for its devices to communicate in efficient way with the main purpose of exchanging files such as photos or link. More details regarding AirDrop and its features, you can read here.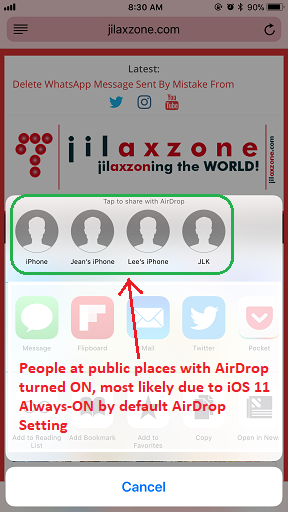 Do check your AirDrop setting now. Does it turn off or on?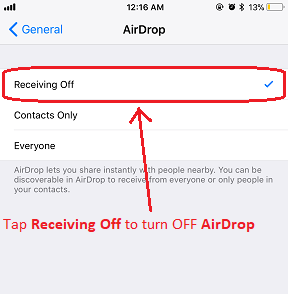 Turning OFF AirDrop by selecting Receiving OFFHere's how to check whether your AirDrop is turned on/off: (the following steps are for iOS 12. For other version of iOS, the steps should be similar).
a) Go to Settings then General then AirDrop.
b) Check if it's set to Receiving Off . If not, then that means AirDrop is turned on and shared either to contacts only or to everyone. Which means your iOS devices is vulnerable to things mentioned above.
How to Switch OFF AirDrop for good
If your AirDrop setting is turned on, do consider to turn it off.
a) Go to Settings then General then AirDrop.
b) Tap on Receiving Off to switch AirDrop off.
You can always switch it back on whenever you need it, but don't forget to switch it back off after you are using it.
---
Find other awesome articles, tips, tricks related to Life and Tech, iOS and Android quick review on:
---
What can be shared and received from AirDrop?
Apart from messages, these are things you may received or shared as AirDrop messages: Photos, Videos, Contacts, Notes, Documents (including PDF), Web URL, Link to App Store and many more.
While today so far there's nobody really exploiting AirDrop to the extent of damaging your iPhone or wiping out your data. However nobody knows if someday there will be group of people who try exploiting Apple devices with AirDrop turned on by default.
Today, these are things that can happen to your iPhone and iOS devices having AirDrop turned on and in case if you are accidentally agree to accept such AirDrop transfer request from unknown source: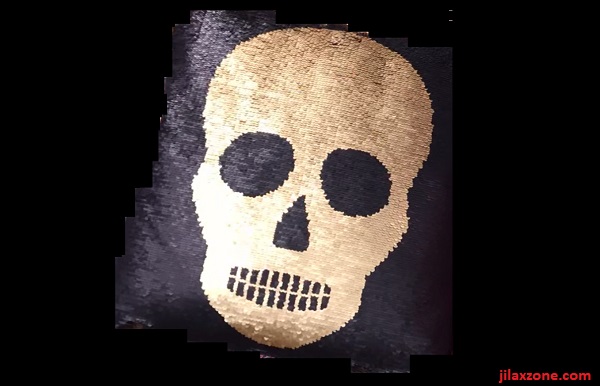 Photos: you may receive disturbing pictures
Videos: you may receive disturbing videos
Contacts: you may get unidentified contacts which may end up on your thoughts
Notes: you may read something you don't want to read or know about
Documents: you may get documents containing things you don't like to see and know about
Web URL: you may get redirected to phishing website
---
For Life, Tech tips, iOS and Android Apps and Games quick review, do visit below:
---
Hi, thanks for reading my article. Since you are here and if you find this article is good and helping you in anyway, help me to spread the words by sharing this article to your family, friends, acquaintances so the benefits do not just stop at you, they will also get the same goodness and benefit from it.
Thank you!