How to use AltJIT – Altstore Built-in JIT compiler – on iPhone the easy way & FREE!
Running high-end emulators and virtual machine on iPhone never been this easy!
Finally the long awaited AltStore update has finally come in!
This tutorial shares AltStore 1.5 features and detail steps to use AltStore JIT feature on your iPhone running on latest iOS.
No jailbreak nor any forms of subscriptions is required.
This tutorial though intended for iPhone, but all the steps provided here works and applicable for iPad as well as iPod Touch.
For other interesting articles related to gaming, check it out here Play! iOS, PlayStation 2, Xbox, PS5, Nintendo Switch, other gaming, iOS, Tech or more at JILAXZONE.
If you find this article / content inside is already obsolete, do let me know by commenting on the comment section below so that I can update the article to reflect the latest process/news. Thanks.
---
Meet AltStore version 1.5
These are the most exciting new updates available on AltStore 1.5
---
1) Support for AltJIT – AltStore built-in JIT compiler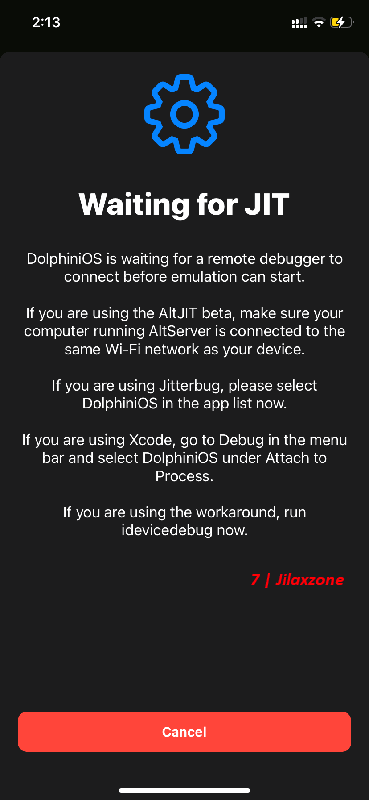 With AltJIT built-in directly into AltStore, means that you can enable JIT compiler straight-away from inside the AltStore. JIT compiler is required to run app that requires faster processing power, such as high-end emulators (PS2, Nintendo Wii and SEGA Dreamcast) and virtual machine (running Windows or Android on iPhone).
---
2) Support to add more sources
Approved and considered safe repositories are now can easily be added into AltStore, making it easy for people to find apps or games that can be sideloaded through the AltStore.
---
However, on top of these 2 new features, there are a lot of tons enhancements done on AltStore.
---
Here's how to use AltStore AltJIT on iPhone
Enough, with the introduction on the new AltStore. Here's the guide on how you can use AltStore JIT feature – called as AltJIT – on your iPhone. The guide is, however, intended for people who have been using AltStore and AltServer previously. If this is your first time installing AltStore and/or AltServer, do refer to this guide instead: Complete guide how to install AltStore and sideload any app/game into iPhone & iPad at JILAXZONE.
All the steps written here are tested on:

Latest AltServer – at the time this article is written is version 1.5.

Latest AltStore – at the time this article is written is version 1.5.

Latest iOS – at the time this article is written is iOS 15.5 Public Beta 4 and using the iPhone that I currently have – iPhone XR. In case you are not on iOS 15 or iPadOS 15 yet, check the link here to get iOS 15 & iPadOS 15: Here's how to update iPhone to iOS 15 today (iPad and iPod Touch included!) at JILAXZONE.

Should you are using different version of AltStore, AltServer and iOS or iPadOS, the steps may be slightly different but should not deviate too much. Anyway, in case you have questions / issues, feel free to put them down on the comment section down below, I'll be more than happy to help you.
---
Step 1) Update the AltServer
Run AltServer on your Computer. In case you didn't get prompted to update to the latest version, you can just
1a) Click on AltServer > Check for Updates.
If prompted, then update the AltServer to the latest version (which is verson 1.5 at the time this article is written).
---
Step 2) Update the AltStore
Once AltServer is updated to the latest version, now on your Computer do these:
2a) Click on AltServer > Install AltStore > <Your iPhone here>.
2b) When prompted with "Please use the same AltServer your previously used with this Apple ID, or else apps installed with other AltServers will stop working. Are you sure you want to continue?", click "OK". Within minutes, your AltStore will be updated to the latest one.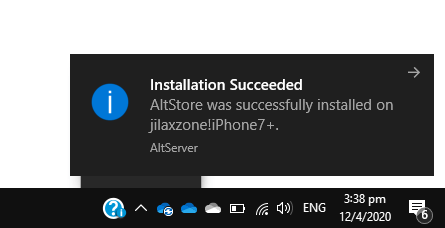 ---
Step 3) Sideload the app that requires JIT compiler
In case you have not sideloaded the app that requires JIT compiler, please do so.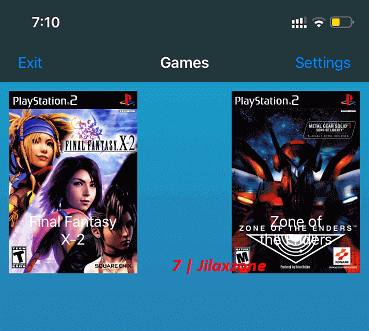 Here are some of them:
---
Step 4) Enable JIT using AltJIT
On your iPhone, do the following steps:
4a) Open AltStore.
4b) Navigate to "My Apps" tab.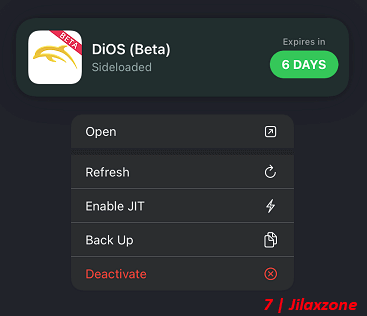 4c) Tap and hold the app you want to enable JIT on it, then select "Enable JIT".
4d) You'll be redirected to the app, do wait until you get the "Enabled JIT for <app>. JIT will remain enabled until you quit the app" message.
---
Once you get the message that "Enabled JIT for <app>", means the app now has been given JIT capability. Try running the emulator or virtual machine, you should see them running fine now.
---
Bring it all together
Thanks to Riley Testut (and perhaps team who helped him) that makes all this possible. Until finally Apple opens to the idea of sideloading or make emulator and virtual machine "legal" on App Store – if ever – this is the best way to run high-end emulators and virtual machine on iOS and iPadOS platforms.
In case you have queries or encountered any difficulties, don't hesitate to post me your queries or thoughts. I'll be happy to assist.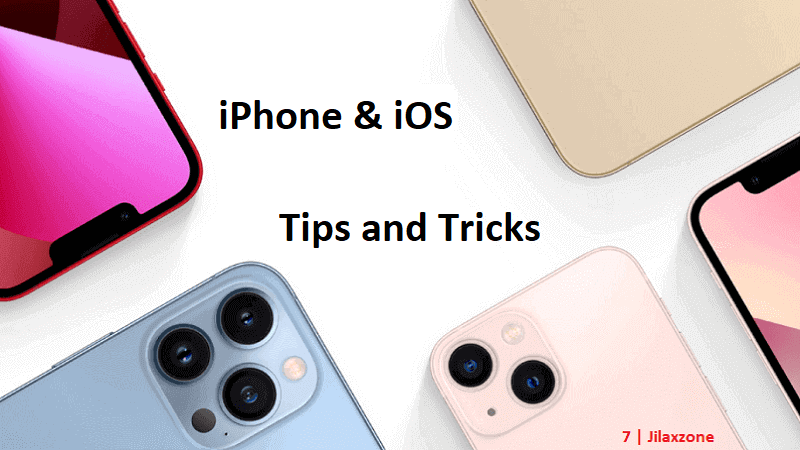 Interested to see other iPhone and iOS tips and tricks? Check them out here: iPhone and iOS tips and tricks at JILAXZONE.
---
Do you have anything you want me to cover on my next article? Write them down on the comment section down below.
Alternatively, find more interesting topics on JILAXZONE:
JILAXZONE – Jon's Interesting Life & Amazing eXperience ZONE.
---
Hi, thanks for reading my curated article. Since you are here and if you find this article is good and helping you in anyway, help me to spread the words by sharing this article to your family, friends, acquaintances so the benefits do not just stop at you, they will also get the same goodness and benefit from it.
Or if you wish, you can also buy me a coffee: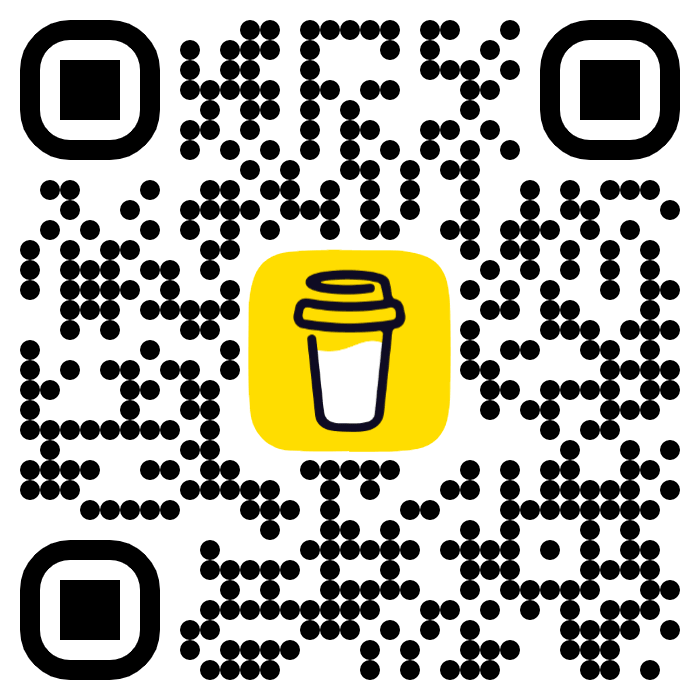 Thank you!
Live to Share. Share to Live. This blog is my life-long term project, for me to share my experiences and knowledge to the world which hopefully can be fruitful to those who read them and in the end hoping to become my life-long (passive) income.
My apologies. If you see ads appearing on this site and getting annoyed or disturb by them. As much as I want to share everything for free, unfortunately the domain and hosting used to host all these articles are not free. That's the reason I need the ads running to offset the cost. While I won't force you to see the ads, but it will be great and helpful if you are willing to turn off the ad-blocker while seeing this site.