FREE! Ep 22: FREE Games! Android, iOS, Nintendo Switch, PC, PS4, PS5 & Xbox Series X. Limited Period Only. Download link inside.
Who doesn't love free stuffs? I do love them. Here are FREE stuffs for this episode. Enjoy!
There are Android, iOS, Nintendo Switch, PC, PS4 & Xbox Series X, S and One FREE games available to own/download
Some of these games are available for FREE for limited period only, so go get them while they are FREE
In case there's no enough FREE games here or looking for some other FREE! things, do check at the bottom of the article to get more FREE! stuffs
Some of these games are better to play with controller, head to the controller section to get recommendation
Gathered across various sources around the world and from the internet, here I share with you all the FREE! stuffs – products or services – that I found them interesting. Some of them are totally FREE! while some of them are just temporarily FREE! So be sure to get/download/consume them while they are FREE!
This time, I found various FREE! apps & games for Android, iOS, Nintendo Switch, PC, PS4, PS5, Xbox Series X and Xbox One platforms. Some of them are only FREE! to play (without you owning the game), some of them are temporarily FREE, some require you to read the instruction to get the app/game for FREE, while some others are FREE to keep. So don't wait to get and try them while they are FREE! Without further ado, here they are.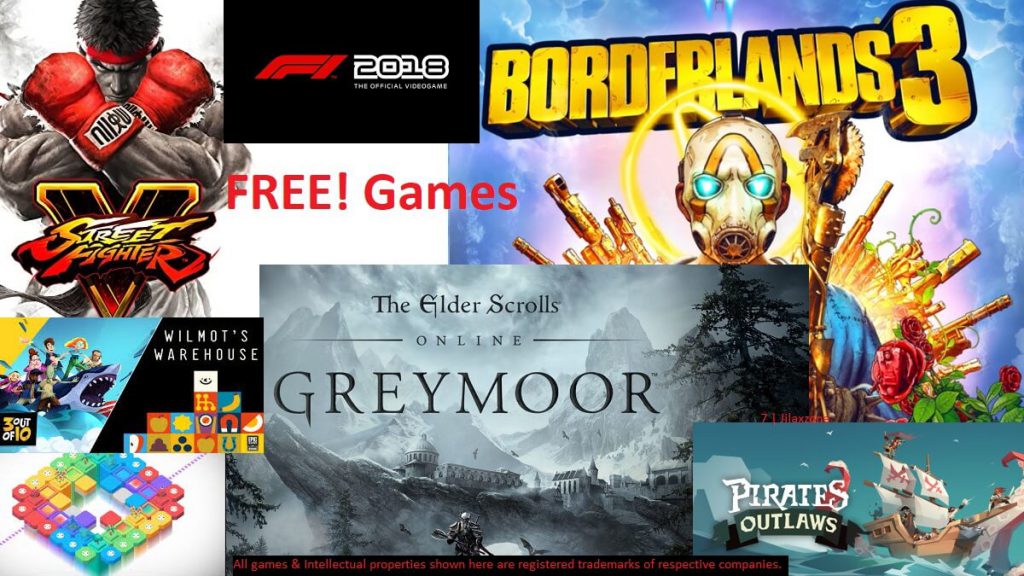 For other episodes of FREE!, check them here: FREE! All Episodes.
Play better with Controller!
Some of these games below, you can play them with a Bluetooth Controller. In case you are interested, here's the controller I use.
iPega 9083: For playing PC and Android games. I like it because the fact that it can be used both on PC and Android without much hassle (driver auto- detected and installed), plus when I'm playing any Android game, I can put my Android in between – just like a Nintendo Switch.
On Amazon:
Alternative link in case you can't see the link above: iPega 9083 Amazon link.
On AliExpress:
IPEGA 9083
Alternative link in case you can't see the link above: iPega 9083 AliExpress link.
SteelSeries Nimbus+: For playing iOS games. I like it because it's MFi certified – Made for iOS, any controller-compatible games will for sure run with this controller.
On Amazon:
Alternative link in case you can't see the link above: SteelSeries Nimbus+ on Amazon. If you need to buy the smartphone clipper, here: Nimbus iPhone clipper on AliExpress.
See the controllers in action.
Note: If you buy anything from Amazon / AliExpress using links above, I will earn a small commission at no extra cost charged on your purchases.
FREE! GAMES
These are the FREE! Games for this episode. The games are sorted alphabetically. Enjoy!
3 on 3 FreeStyle
Welcome to one of the most vibrant, diverse, exciting and competitive but unifying sports in the world – street basketball. Pick your player from a pool of custom-designed, one-of-a-kind characters based on real-life street basketball players, team up with your friends online or in-person, and hit the court to play authentic, fast-paced 3 on 3 street basketball real-time matches against live opponents in settings inspired by the world's most-revered street basketball venues. Once the ball is tipped, you can take on opponents with the signature, jaw-dropping basketball tricks each character possesses, link up with your teammates for soaring alley-oops and no-look passes, and create your own style which turns you into a street basketball legend.
Blackmoor 2
BLACKMOOR 2 is a one of a kind arcade platformer with genre defining combat and a mix of retro classic and modern gaming. Includes cooperative multiplayer!
Circle of Sumo: Online Rumble!
Use your belly to your advantage! Challenge players all over the world and climb the leaderboards. Fight into the arena: charge, hit, dodge and defeat the opponents!
Copperbell
Immerse yourself in a unique hand drawn short adventure game and help Copperbell defeat the demon that has settled in the nearby forest.
Costume Quest 2
Explore spooky time-traversing landscapes, don adorable new costumes that transform into powerful Hallo-warriors, and collect even Creepier Treat Cards to wield in combat against a legion of hygiene obsessed baddies.
Europa Universalis II
Europa Universalis II invites you to a global struggle for supremacy from the dark times of Jeanne D'Arc to the flaming wars of Napoleon. As the leader of a country you have to guide domestic and foreign policies. Engage in religious struggles, set up expeditions to claim the New World, lead your country to prosperity and victory. Send your Privateers to roam the seven seas, muster mercenaries to bolster your defences, and send missionaries to convert infidels to your State Religion.
Europa Universalis IV
Four centuries of detailed history come alive in Paradox's classic grand strategy game. Lead any nation from Renaissance to Revolution in a complex simulation of the early modern world. Master the art of war, diplomacy and trade to shape and change your nation's history!
F1 2020
F1® 2020 allows you to create your F1® team for the very first time and race alongside the official teams and drivers. Alternatively, challenge your friends in new split-screen with casual race options for more relaxed racing. Compete on 22 circuits, with current and classic content.
Fallout 76
Experience One Wasteland with rebalanced creatures and loot for your level, so anyone can explore Appalachia together. Rank up and claim rewards with the Armor Ace S.C.O.R.E.board, play repeatable Daily Ops missions, and unlock powerful Legendary Perks at Level 50+ !
Far Cry 4
Hidden in the towering Himalayas lies Kyrat, a country steeped in tradition and violence. You are Ajay Ghale. Traveling to Kyrat to fulfill your mother's dying wish, you find yourself caught up in a civil war to overthrow the oppressive regime of dictator
Pagan Min. Explore and navigate this vast open world, where danger and unpredictability lurk around every corner.
You have to have UAE PlayStation account. PlayStation Plus subscription is not required. Once downloaded into UAE account, you can play using any account.
Layers of Fear 2
Layers of Fear 2 is a first-person psychological horror game with an emphasis on exploration and story. Players control a Hollywood actor who heeds the call of an enigmatic director to take on the lead role in a film shot aboard an ocean liner.
Article continues below.
---
Popular on JILAXZONE today:
---
Naraka Bladepoint (Closed Beta)
NARAKA: BLADEPOINT is designed to provide a brand new experience of combat and world exploration, featuring a boundless movement system, an aim-at-whatever-you-want grappling hook, and a sophisticated combat system involving accessible block & parry mechanics.
Keys are redeemable only for North America region.
One Leaves
To your horror, you find yourself in a hellish labyrinth, trapped behind a steel cage. There are three others unfortunate enough to join you. A voice explains that only one of you will get out. You will need to breathlessly run through an abandoned high school, a creepy hospital, a terrifying morgue and seemingly the depths of hell itself. Racing against your peers, you will need to keep your wits about you, solve insidious clues, avoid demonic obstacles and ultimately find your way to the exit – before it's too late. Four will enter, but only one will leave. Will it be you?
Ryza Roads
In this archipelago, you can explore, race, buy new vehicles, get achievements and more!
The Legend of Zelda: Remastered
Originally a NES / Famicom game, but remastered by Fans. A fan-made customization of the original Legend of Zelda game you don't want to miss – especially if you are fans of Zelda and never play the original first game.
TombStar (Beta)
At the outer reaches of the Frontier Galaxy, you've arrived at TombStar. You've risked it all to be here, and the odds of leaving alive are slim to none. Grab your weapon, gunslinger. You're going to need it.
The participate in Beta and get the key to play, fill your details on the link below (inside Download Link).
Watercolors
Watercolors reads like an anthology of poetry, short stories, and lyrics; it only takes about 30-60 minutes to complete, depending on how fast of a reader you are. That being said I encourage you to take your time; the tide will guide you in.
Not enough FREE! stuffs here?
Browse FREE! section at JILAXZONE for more FREE! contents and stuffs! While some of the FREE! contents are available within limited time and period only but many are still available as always FREE!
This controller lets you play Nintendo Switch Games on Android
Just FYI, in case you don't know it before, now there's a Bluetooth Controller that let's you play real Nintendo Switch games on Android. And I'm not joking at all. Google around or have a look here where I detailed it for you: Controller that lets you play Nintendo Switch games on Android.
But in case you want to get it, here's the link on AliExpress.
AliExpress.com Product – GameSir X2 Type-C Mobile Game Controller Joystick for Cloud Games Cloud Gaming Platforms xCloud, Stadia, Vortex, Type-C Gamepad
In case you can't see the GameSir X2 purchase link above, here it is: GameSir X2 on AliExpress.
FYI. In case you purchase anything from the AliExpress links above, I shall earn a small commission at no extra cost on you.
---
Do you have anything you want me to cover on my next article? Write them down on the comment section down below.
Alternatively, find more interesting topics on JILAXZONE:
JILAXZONE – Jon's Interesting Life & Amazing eXperience ZONE.
---
Hi, thanks for reading my curated article. Since you are here and if you find this article is good and helping you in anyway, help me to spread the words by sharing this article to your family, friends, acquaintances so the benefits do not just stop at you, they will also get the same goodness and benefit from it.
Or if you wish, you can also buy me a coffee: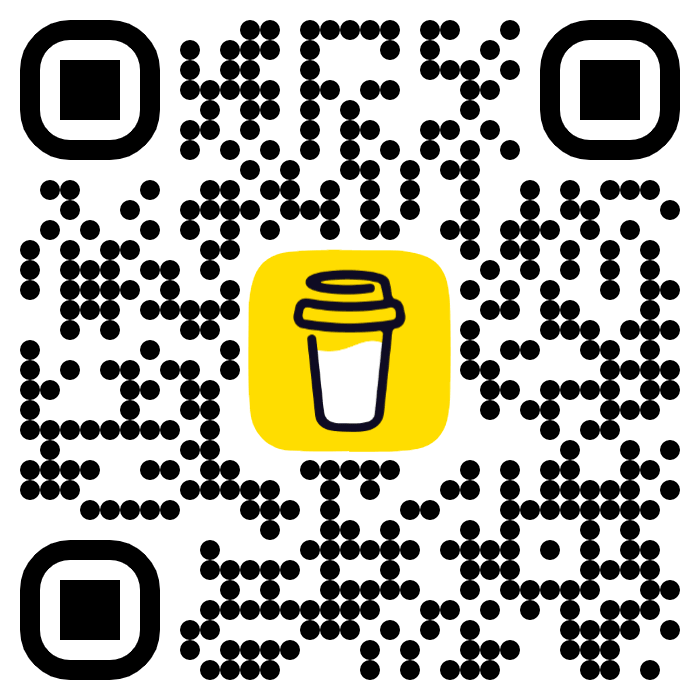 Thank you!
Live to Share. Share to Live. This blog is my life-long term project, for me to share my experiences and knowledge to the world which hopefully can be fruitful to those who read them and in the end hoping to become my life-long (passive) income.
My apologies. If you see ads appearing on this site and getting annoyed or disturb by them. As much as I want to share everything for free, unfortunately the domain and hosting used to host all these articles are not free. That's the reason I need the ads running to offset the cost. While I won't force you to see the ads, but it will be great and helpful if you are willing to turn off the ad-blocker while seeing this site.