FREE! Ep 6: Movies and Games Compilations – Limited Period Only. Download link inside.
Who doesn't love free stuffs? I do love them. Here are FREE stuffs for this episode. Enjoy!
Welcome to episode 6 of FREE!
Gathered across various sources around the world and from the internet, here I share with you all the FREE! stuffs – products or services – that I found them interesting. Some of them are totally FREE! while some of them are just temporarily FREE! So be sure to get/download/consume them while they are FREE!
This time, I include FREE! and temporarily FREE! stuffs: movies and games. Without further ado, here they are.
For other episodes of FREE!, check them here: FREE! All Episodes.
FREE! Movies and Games
Here they are FREE! stuffs with alphabetical ordering. Be sure to check all of them and download/consume them while it's FREE!.
The movies listed down here are FREE! for US account only, so create a US-account if needed. All the FREE! movies listed on this episodes are not only available on Appl iTunes but also available at other digital stores.
Ali
Superstar Will Smith gives the performance of his career as boxing legend Muhammad Ali in a visually amazing epic drama from Academy Award® nominated director Michael Mann. Muhammad Ali thrilled the world with his ground-breaking boxing victories in the '60s and '70s. But the man behind the legend is grappling with a tumultuous romantic life, his deeply held religious beliefs and the pressures ofstaying on top. A quick-witted, winning personality and strong friendships with close associates, including renowned newscaster Howard Cosell (Golden Globe® nominee Jon Voight), help Ali "float like a butterfly and sting like a bee." But faced with a life-changing conflict outside of the ring, the famously opinionated boxer is forced to rely on the one person he knows the best: himself.
| | |
| --- | --- |
| Type | Movie |
| Download link | Ali |
| Price | FREE! in the month of June 2020 |
| Genre | Special Interest |
| Good for | Age 17+ |
Antwone Fisher
Denzel Washington makes his triumphant directorial debut and Derek Luke shines in his first big-screen role in Antwone Fisher. Inspired by a true life story, Antwone Fisher tells the dramatic story of a troubled sailor (Luke) who embarks on a remarkable journey to confront his painful past–and connect with the family he never knew.
| | |
| --- | --- |
| Type | Movie |
| Download link | Antwone Fisher |
| Price | FREE! in the month of June 2020 |
| Genre | Comedy |
| Good for | Age 13+ |
Blindspotting
Lifelong friends Daveed Diggs and Rafael Casal co-wrote and star in this timely and wildly entertaining story about the intersection of race and class set against the backdrop of a rapidly gentrifying Oakland.
| | |
| --- | --- |
| Type | Movie |
| Download link | BlindSpotting |
| Price | FREE! in the month of June 2020 |
| Genre | Comedy |
| Good for | Age 17+ |
Brian Banks
The inspirational true story of Brian Banks (Aldis Hodge), an all-American high school football star committed to USC who finds his life upended when he is wrongly convicted of a crime he didn't commit. Despite lack of evidence, Banks is railroaded through a broken justice system and sentenced to a decade of prison and probation. Years later, with the support of Justin Brooks (Greg Kinnear) and the California Innocence Project, Banks fights to reclaim his life and fulfill his dreams of playing in the NFL.
| | |
| --- | --- |
| Type | Movie |
| Download link | Brian Banks |
| Price | FREE! in the month of June 2020 |
| Genre | Drama |
| Good for | Age 13+ |
Cardinal Land
Relaxing jigsaw puzzle game with an educational twist.
| | |
| --- | --- |
| Type | iOS Game |
| Download link | Cardinal Land |
| Price | FREE! temporarily |
| Genre | Puzzle |
| Good for | Age 4+ |
Glory
The heart-stopping story of the first black regiment to fight for the North in the Civil War, Glory stars Matthew Broderick, Denzel Washington, Cary Elwes and Morgan Freeman. Broderick and Elwes are the idealistic young Bostonians who lead the regiment; Freeman is the inspirational sergeant who unites the troops; and Denzel Washington, in an Oscar® – winning performance (1989, Best Supporting Actor), is the runaway slave who embodies the indomitable spirit of the 54th Regiment of Massachusetts.
| | |
| --- | --- |
| Type | Movie |
| Download link | Glory |
| Price | FREE! in the month of June 2020 |
| Genre | Drama |
| Good for | Age 17+ |
Injustice: Gods Among Us Ultimate Edition
Injustice: Gods Among Us Ultimate Edition enhances the bold new franchise to the fighting game genre from NetherRealm Studios. Featuring six new playable characters, over 30 new skins, and 60 new S.T.A.R. Labs missions, this edition packs a punch. In addition to DC Comics icons such as Batman, The Joker, Green Lantern, The Flash, Superman and Wonder Woman, the latest title from the award-winning studio presents a deep original story. Heroes and villains will engage in epic battles on a massive scale in a world where the line between good and evil has been blurred.
Article continues below.
---
Popular on JILAXZONE today:
---
Jump Rope Challenge
Grab those Joy-Con controllers and get jumping! Jump rope virtually and watch the on-screen counter increase with each successful hop! Another player can join in on the fun with another Joy-Con™ controller as you strive for a high score.
| | |
| --- | --- |
| Type | Nintendo Switch Game |
| Download link | Jump Rope Challenge |
| Price | FREE! until September 2020 |
| Genre | Sports |
| Good for | Everyone |
Monsters and Men
When a young father witnesses the police shooting of an unarmed black man, the tight-knit community of Bed-Stuy is pushed to the brink in Reinaldo Marcus Green's Sundance Award-Winning portrait of race, family, and consequence.
| | |
| --- | --- |
| Type | Movie |
| Download link | Monsters and Men |
| Price | FREE! in the month of June 2020 |
| Genre | Drama |
| Good for | Age 17+ |
Pathway
Explore the strange unknown with Pathway, a strategy adventure set in the 1930s great wilderness. Unravel long-forgotten mysteries of the occult, raid ancient tombs and outwit your foes in turn-based squad combat!
| | |
| --- | --- |
| Type | PC Game |
| Download link | Pathway |
| Price | FREE! until June 25, 2020 |
| Genre | Turn Based Strategy |
| Good for | Age 13+ |
Selma
From the Oscar-winning producers of 12 Years a Slave comes a powerful true story starring David Oyelewo and Oprah Winfrey. Facing violent opposition, Martin Luther King, Jr., led a historic march from Selma to Montgomery, changing the world forever.
| | |
| --- | --- |
| Type | Movie |
| Download link | Selma |
| Price | FREE! in the month of June 2020 |
| Genre | Drama |
| Good for | Age 13+ |
Shadow of Death: Premium Games
Play a gripping pocket sized fantasy RPG on the go! Pushing the boundaries of mobile gaming, Shadow of Death is an offline fighting game which doesn't need the internet to be experienced. Fight the way you want as players can select among four unique shadow knights, multiple gameplay styles, and loads of rare armor sets to conquer a hostile dark world. Whip out that dark sword, collect some comrades, and slash the shadows!
| | |
| --- | --- |
| Type | iOS Game |
| Download link | Shadow of Death |
| Price | FREE! temporarily |
| Genre | Action RPG |
| Good for | Age 12+ |
Sludge Life
SLUDGE LIFE is a first-person / open-world / vandalism-centric stroll through a polluted island full of cranky idiots and a vibe so thick you can taste it. Play as upcoming tagger GHOST set on staking their claim amongst the graffiti elite.
| | |
| --- | --- |
| Type | PC Game |
| Download link | Sludge Life |
| Price | FREE! temporarily |
| Genre | First Person |
| Good for | Age 17+ |
The Hate U Give
Based on the best-selling novel, The Hate U Give tells the story of Starr Carter, who lives in two worlds: the poor, black neighborhood where she resides and the mostly white prep school she attends. This uneasy balance is shattered when she witnesses the fatal shooting of her childhood friend by a policeman. Facing pressures from all sides, Starr must find her voice and stand up for what's right.
| | |
| --- | --- |
| Type | Movie |
| Download link | The Hate U Give |
| Price | FREE! in the month of June 2020 |
| Genre | Drama |
| Good for | Age 13+ |
The Secret Life of Bees
Queen Latifah and Dakota Fanning lead a stellar ensemble cast including Jennifer Hudson, Alicia Keys, Sophie Okonedo, and Paul Bettany in this wonderful film about family, independence and the transcendent power of love based on the acclaimed best-selling novel. To escape her cruel, angry father, and discover the truth about her late mother's past, 14-year old Lily Owens flees with her caregiver and friend Rosaleen to a South Carolina town where she's taken in by the bee-keeping Boatwright sisters. Surrounded by the unexpected love, grace and spirituality she encounters there, Lily forms a bond with each of these uniquely gifted women and discovers that sometimes you must leave home in order to find it.
Not enough FREE! stuffs here?
Browse FREE! section at JILAXZONE for more FREE! contents and stuffs! While some of the FREE! contents are available within limited time and period only but many are still available as always FREE!
---
Do you have anything you want me to cover on my next article? Write them down on the comment section down below.
Alternatively, find more interesting topics on JILAXZONE:
JILAXZONE – Jon's Interesting Life & Amazing eXperience ZONE.
---
Hi, thanks for reading my curated article. Since you are here and if you find this article is good and helping you in anyway, help me to spread the words by sharing this article to your family, friends, acquaintances so the benefits do not just stop at you, they will also get the same goodness and benefit from it.
Or if you wish, you can also buy me a coffee: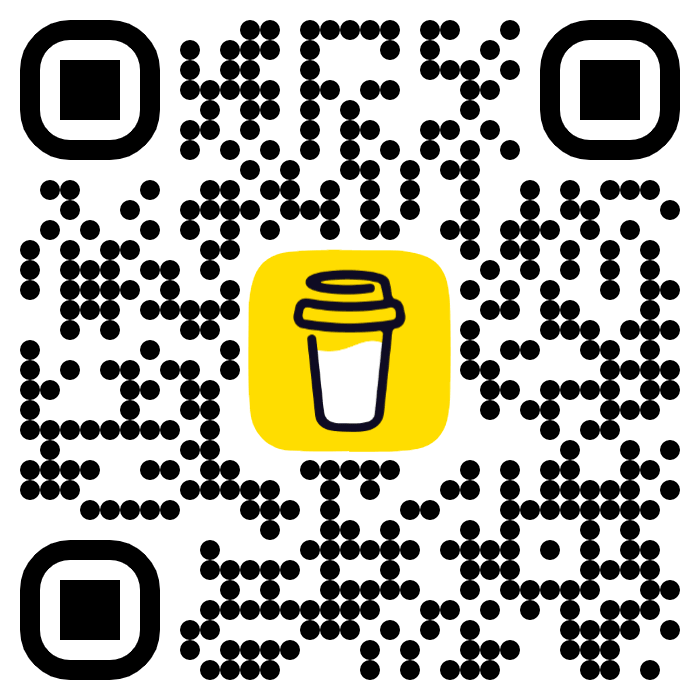 Thank you!
Live to Share. Share to Live. This blog is my life-long term project, for me to share my experiences and knowledge to the world which hopefully can be fruitful to those who read them and in the end hoping to become my life-long (passive) income.
My apologies. If you see ads appearing on this site and getting annoyed or disturb by them. As much as I want to share everything for free, unfortunately the domain and hosting used to host all these articles are not free. That's the reason I need the ads running to offset the cost. While I won't force you to see the ads, but it will be great and helpful if you are willing to turn off the ad-blocker while seeing this site.