Installing Cercube 5 & YouTube++ on iPhone without jailbreak – One of the best YouTube app for iOS
Download videos, play video music in the background and something more? Yes, I'm in.
Those using Android has been spoiled for so many years by Google because Google made them YouTube Go with download feature while on iPhone there were no such app created. (Do note that not all countries has the access to YouTube Go).
That distinction ends today with YouTube++ and Cercube 5 for iOS device.
Meet YouTube++ & Cercube 5, YouTube Go for iPhone plus some other cool features
These are some of YouTube++ and Cercube 5 features:
Download and save videos to your Camera Roll
Play audio in the background.
Enable HD playback on Cellular data
Adjust the playback speed from 0.5x to 2.0x
Choose the default tab to be shown when you launch the app
And much more
Download link
Just so you know, both YouTube++ and Cercube 5 are not available on the Apple App Store. YouTube++ and Cercube 5 are also not made by Google. They are available on 3rd party app store/website and need you to sideload them to install the app.
So while I'm writing and sharing this, please do your own due diligence to check/measure whether the app is safe to install/not.
---
Disclaimer: This is NOT a sponsored post. I have no affiliate nor getting anything from posting this. I'm just sharing my knowledge here. Treat this article for your education purpose only. Should you choose to follow the steps below, do it at your own risk! I won't be held responsible for any loss/damage it may incur to you/to your iPhone/iOS device.
---
Differences between YouTube++ and Cercube 5
Both have similar functionalities, in fact after you sideloaded the app, both Cercube 5 and YouTube++ will have the same icon and name: YouTube.
The main difference between the two – as of when this article is written is that, YouTube++ latest update was back in 2018, while Cercube 5 latest update was back in May 2020. And coincidentally, today morning when I tried running YouTube++, the app always prompt me to update – I guess, this was because Google made some older version of YouTube app obsolete and issued a mandatory update, in which the version that YouTube++ was built upon, is one of the obsolete ones – thus you can't really use it. However, Cercube 5 is running just fine. So you may want to sideload Cercube 5 instead of YouTube++.
How to Install YouTube++ / Cercube 5 on iOS device without jailbreak
Some of the steps mentioned here you can skip them if you have done it before. In summary, here they are.
1) Install iTunes on Computer.
2) Register for Apple FREE Developer Account.
3) Generate App Specific Password.
4) Install AltStore to Computer.
5) Connect your iPhone.
6) Install AltStore to iPhone.
7) Download the latest YouTube++ / Cercube 5 for iOS.
8) Install YouTube++ / Cercube 5 to iOS.
9) Run YouTube++ / Cercube 5 on iOS.
All the 6 steps above (Step #1 to step #6) – including all download links, I have detailed and provided them here on this link. You need about 15-30 minutes, depends on your internet connection to complete everything – since mostly are either downloading software or registering account.
For step #7 to step #9, here are the details.
Article continues below.
---
Popular on JILAXZONE today:
---
7) Download the latest YouTube++ / Cercube 5 for iOS .
Downloading the latest YouTube++ / Cercube 5:
If you are on iOS 13 or up: you can download using Safari on your iPhone directly.
If you are on iOS 12 or below: my recommendation is to download YouTube++ on a computer, then transfer it to a File Explorer app, such as USB Disk Pro (It's a paid software, but I download it when it was free. You can always opt for other free alternative).
There are a few links to get the latest YouTube++ / Cercube 5, but here's one of them.
On the website page, tap on the "Download IPA" button.
8) Install YouTube++ / Cercube 5 to iOS.
Locate the YouTube++ / Cercube 5 IPA file on your iPhone.
If you are on iOS 13 or up and download directly from iPhone: The IPA file you downloaded should be in Files app.
If you are on iOS 12 or below: Open the app you used to transfer the IPA file to your iPhone.
Once you locate the YouTube++ / Cercube 5 IPA file, tap on the IPA file, then press the arrow up button, to show you list of apps available to open the file. If you can't see AltStore listed there, then scroll until the end and tap "More".
Find "AltStore" or "Copy to AltStore" and tap on it.
AltStore shall get opened and begin sideloading the YouTube++ IPA file. Within minutes, you should be able to see the YouTube icon on iPhone Home screen.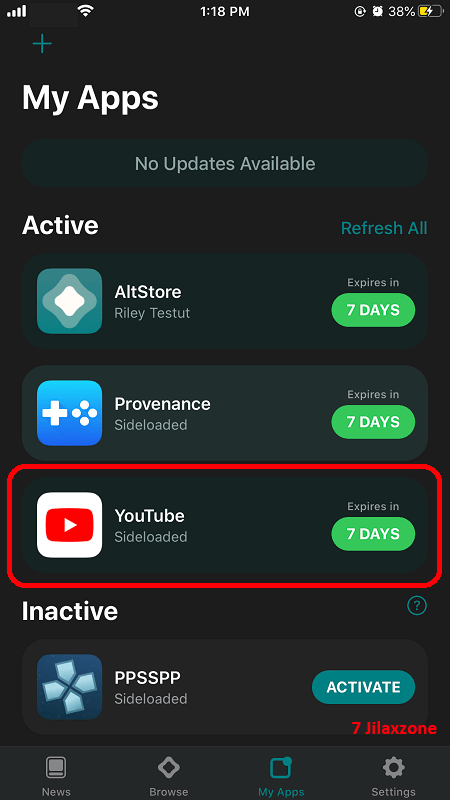 Yes, you just installed YouTube++ / Cercube 5 on iPhone successfully!
9) Run YouTube++ / Cercube 5 on iOS
Running either YouTube++ or Cercube 5 on iOS is as simple as tapping the icon on iOS Home Screen (both has the same YouTube icon). Then you'll be presented with almost the same interface that you are getting from the normal YouTube app, plus with the features I mentioned above.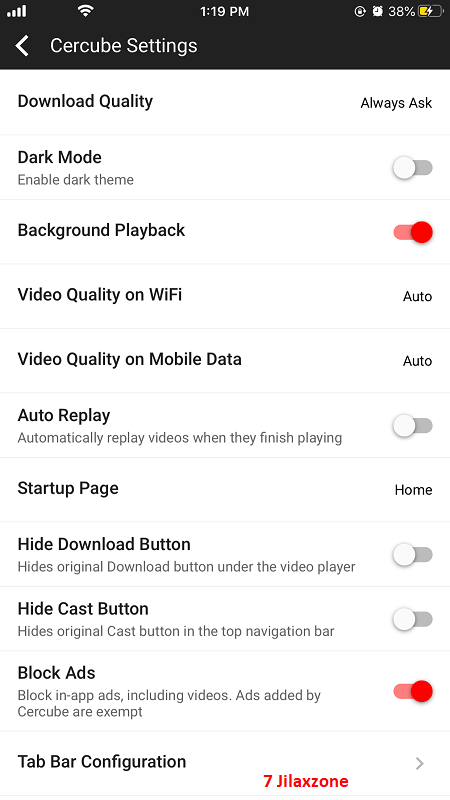 ---
Do you have anything you want me to cover on my next article? Write them down on the comment section down below.
Alternatively, find more interesting topics on JILAXZONE:
JILAXZONE – Jon's Interesting Life & Amazing eXperience ZONE.
---
Hi, thanks for reading my curated article. Since you are here and if you find this article is good and helping you in anyway, help me to spread the words by sharing this article to your family, friends, acquaintances so the benefits do not just stop at you, they will also get the same goodness and benefit from it.
Or if you wish, you can also buy me a coffee: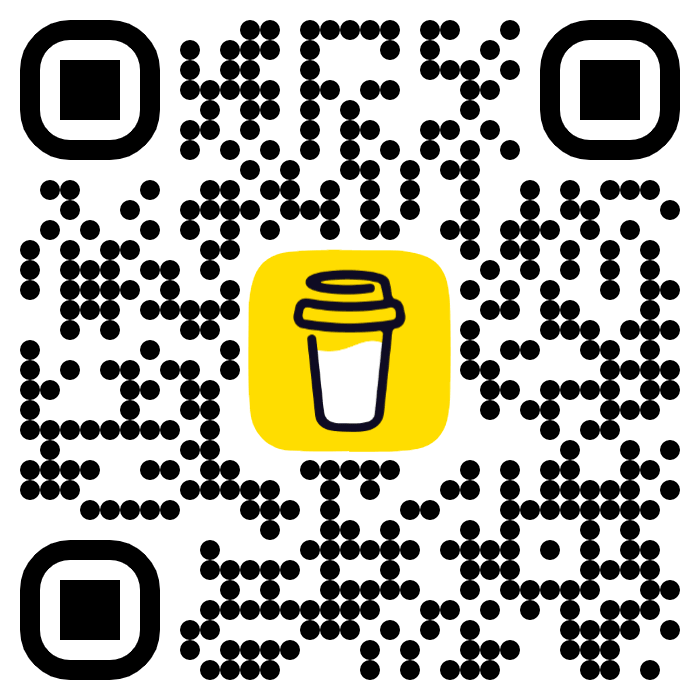 Thank you!
Live to Share. Share to Live. This blog is my life-long term project, for me to share my experiences and knowledge to the world which hopefully can be fruitful to those who read them and in the end hoping to become my life-long (passive) income.
My apologies. If you see ads appearing on this site and getting annoyed or disturb by them. As much as I want to share everything for free, unfortunately the domain and hosting used to host all these articles are not free. That's the reason I need the ads running to offset the cost. While I won't force you to see the ads, but it will be great and helpful if you are willing to turn off the ad-blocker while seeing this site.