Pros and cons living on the highest floor Apartment | HDB
As someone who has been living on the ground floor for 17 years, seeing people living in a penthouses is making me to own one (seen so many times on Hollywood's movies).
Fast forward to present time, I've been living in one of them the past 2 years. And while my unit is not exactly a penthouse but still the unit on the highest floor – it just doesn't have all the luxury items 🙂 – these are the pros and cons you should know living on the highest apartment floor in case you are thinking to get one (buy/rent).
The advantages / The Pros living on the highest floor apartment
1) It's like living on a penthouse (here's the Penthouse definition from Wikipedia). And actually kind of cool when people ask you where you stay, the answer is penthouse 🙂
2) Windy. As long as there is no other buildings blocking the wind away from your unit.
3) Quieter. This is especially true if under your apartment block is either a food court or shopping center. However you should consider if jets and airplanes are passing by above your unit, because the noise from jets and airplanes are far worser than noise from food courts or shopping center.
4) No noise of foot step from above unit.
5) No drainage nor water noise from above unit.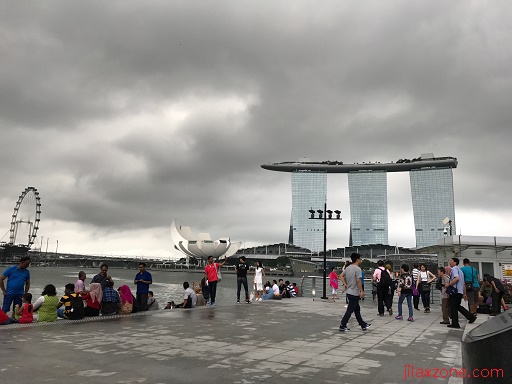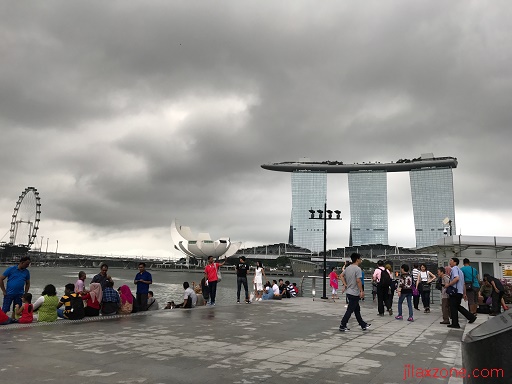 6) Great view. You can see the surrounding area better, clearer. In fact, on my case, one of Singapore iconic buildings, the Marina Bay Sands is easily seen from one of my bedroom window.
7) No droplets on your laundry from neighbors since you are staying at the highest floor.
The disadvantages / The Cons living on the highest floor apartment
Apart from the pros, living on the highest floor apartment also has its own disadvantages. Here are the drawback living on the highest floor apartment.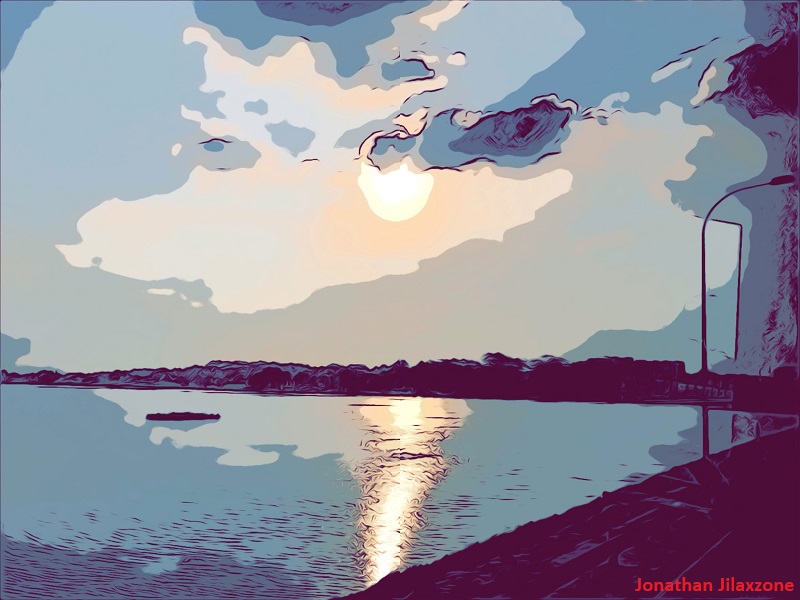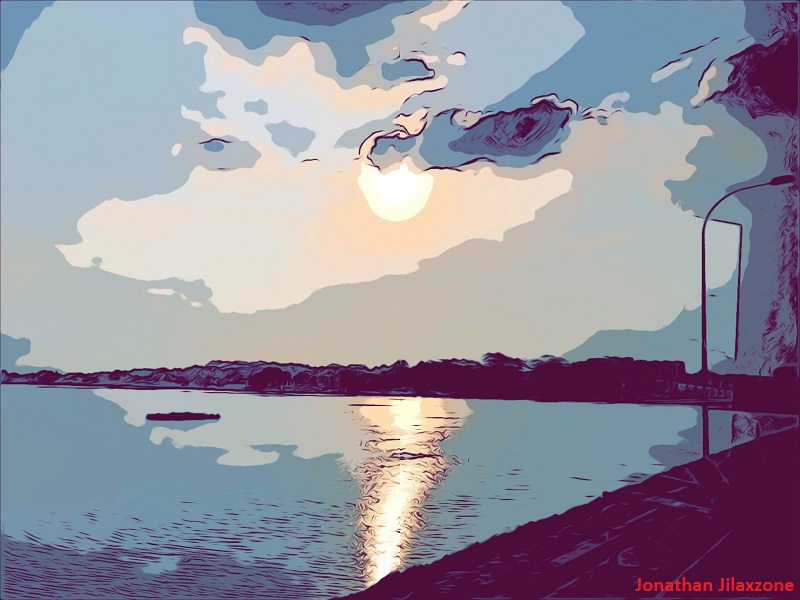 1) Penthouse sounds cool, but it's is also Sun hot. The sun is hitting your home directly, especially when no higher building nearby to cover your unit.
2) House price is much more expensive. For both buying or renting. Depends on where you live but in most cases, the higher the floor is, the more expensive the price is.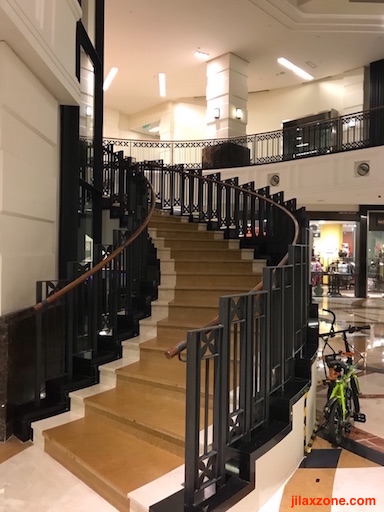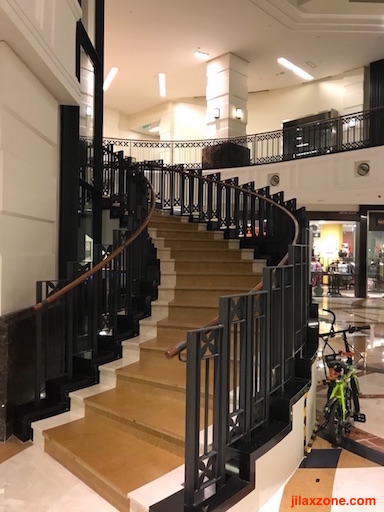 3) Faulty lift or during total blackout. When the lift is faulty, then staircases will be your best friend, going all the way up and down by the staircases. The higher the floor is, the more steps you need to take to reach ground/house.
4) The longest to stay on lift. If you are taking lift with other passengers, you'll be the longest one to stay on the lift – while everybody else has departed, you'll still stay because the lift hasn't reached the highest floor. Same goes when you go down from highest floor.
5) Always the last one to arrive at home. If you are taking lift with other passengers, you'll be the last one to reach your home. It will stops on other floors and you – the highest floor – shall be the last.
Something Neutral living on the highest floor apartment
Regardless you are staying in the highest floor apartment or in the ground or in between, dust will still come, so it's totally a myth if you heard people said about living on the highest floor, your house won't collect as much dust as those living below you.
All in all, though I wish my house can be a lot cooler that what it is today, but I still like to live on the highest floor apartment.
Are you living on a penthouse too? Or highest floor in apartment? Or are you looking for one to?
Share your experiences here on the comment section down below.
---
Do you have anything you want me to cover on my next article? Write them down on the comment section down below.
Alternatively, find more interesting topics on JILAXZONE:
JILAXZONE – Jon's Interesting Life & Amazing eXperience ZONE.
---
Hi, thanks for reading my curated article. Since you are here and if you find this article is good and helping you in anyway, help me to spread the words by sharing this article to your family, friends, acquaintances so the benefits do not just stop at you, they will also get the same goodness and benefit from it.
Or if you wish, you can also buy me a coffee: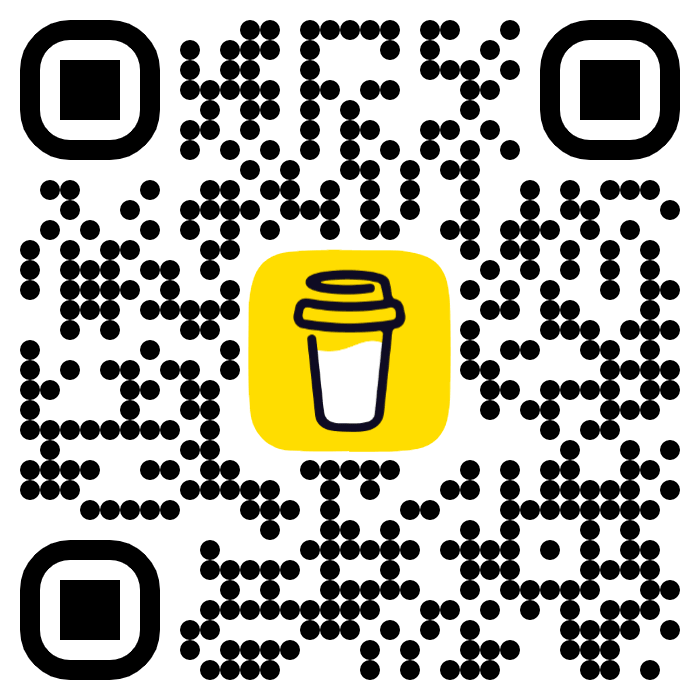 Thank you!
Live to Share. Share to Live. This blog is my life-long term project, for me to share my experiences and knowledge to the world which hopefully can be fruitful to those who read them and in the end hoping to become my life-long (passive) income.
My apologies. If you see ads appearing on this site and getting annoyed or disturb by them. As much as I want to share everything for free, unfortunately the domain and hosting used to host all these articles are not free. That's the reason I need the ads running to offset the cost. While I won't force you to see the ads, but it will be great and helpful if you are willing to turn off the ad-blocker while seeing this site.