Command+F & Ctrl+F in Safari for iPhone | Find text on iPhone Safari
Trying to find something – some text – on Mobile Safari on your iPhone?
With web pages become more and more dense with information, sometimes it's very difficult to get into something you are looking for. There's just too many text, images, videos and some other distractions.
On Mac or PC to find text/portion of text, you can simply hit "Command + F" (Mac) or "Ctrl + F" (PC) and the browser starts to show search interface where you can key in any text you want to find within the browser page.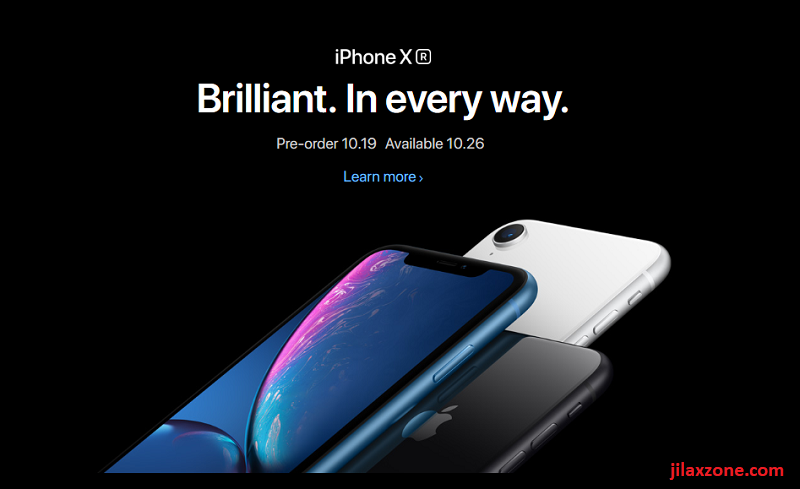 Unfortunately you can't simply do the same thing when it comes to Mobile Safari for iPhone. Until today – at the time this article is written, Apple is going to release iOS 13 to the public soon – Apple doesn't embed "Command + F" or "Ctrl + F" feature on Mobile Safari for iPhone.
So in case you need to find text / portion of text on sea of paragraphs and text in Mobile Safari, how can you do that?
Here's how to find text on Mobile Safari for iPhone
The same method can also be used for iPod touch and iPad.
1) On Safari for iPhone or iOS, open the web page you want to search.
2) Once the page is fully rendered, tap on the up arrow button located on the bottom center of the screen.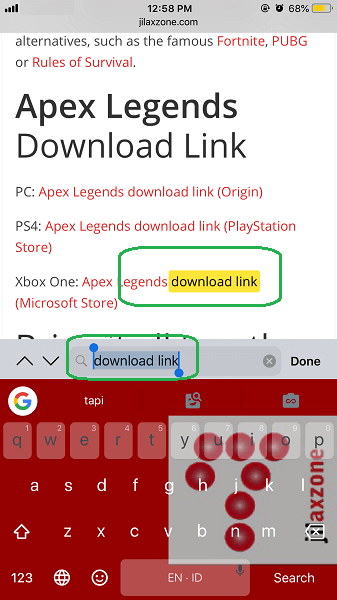 3) Small menu shall pop-up, scroll until you find "Find on page". Tap on "Find on page" and key-in any text you want to find within the web page.
Ta-da! You just did it. While it's not as easy as pressing "Command + F" on Mac or "Ctrl + F" on PC, but that's just do the job. Now you can easily find any text you are looking for without wasting your energy and time to look through sea of paragraphs and texts on a web page.
---
Do you have anything you want me to cover on my next article? Write them down on the comment section down below.
Alternatively, find more interesting topics on JILAXZONE:
JILAXZONE – Jon's Interesting Life & Amazing eXperience ZONE.
---
Hi, thanks for reading my curated article. Since you are here and if you find this article is good and helping you in anyway, help me to spread the words by sharing this article to your family, friends, acquaintances so the benefits do not just stop at you, they will also get the same goodness and benefit from it.
Or if you wish, you can also buy me a coffee: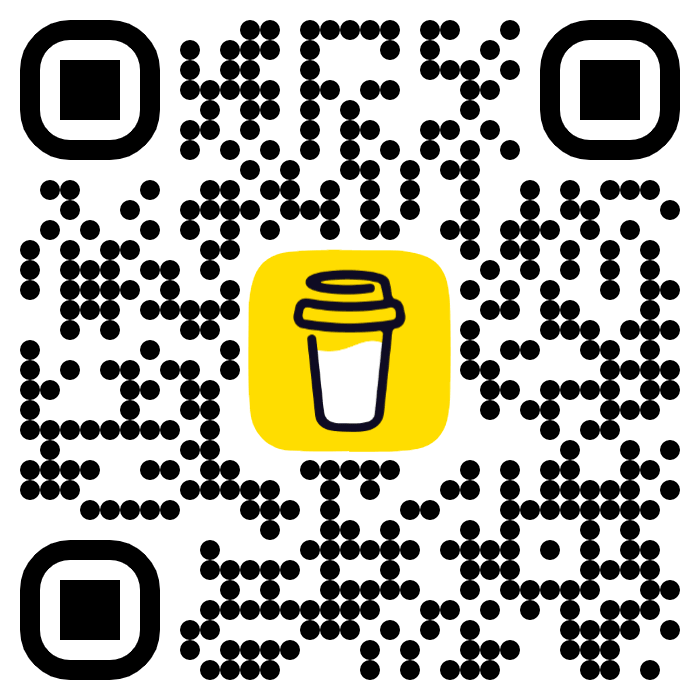 Thank you!
Live to Share. Share to Live. This blog is my life-long term project, for me to share my experiences and knowledge to the world which hopefully can be fruitful to those who read them and in the end hoping to become my life-long (passive) income.
My apologies. If you see ads appearing on this site and getting annoyed or disturb by them. As much as I want to share everything for free, unfortunately the domain and hosting used to host all these articles are not free. That's the reason I need the ads running to offset the cost. While I won't force you to see the ads, but it will be great and helpful if you are willing to turn off the ad-blocker while seeing this site.