YHA Queenstown Central Backpackers New Zealand – Best value for your Money | Traveling
Looking for accommodation in Queenstown, New Zealand?
Ensure you check YHA Queenstown first before checking others. Though it uses "Backpackers" on its name (YHA Queenstown Central Backpackers), but it's far from the backpacker hostel you think about.
Short history, YHA Queenstown Central Backpackers is using what used to be a hotel building in that area, so the rooms are similar to a hotel room instead of hostel – though there's still bunk beds, but there's an attached bathroom and toilet inside every rooms! And there's plenty more, you have to just continue reading.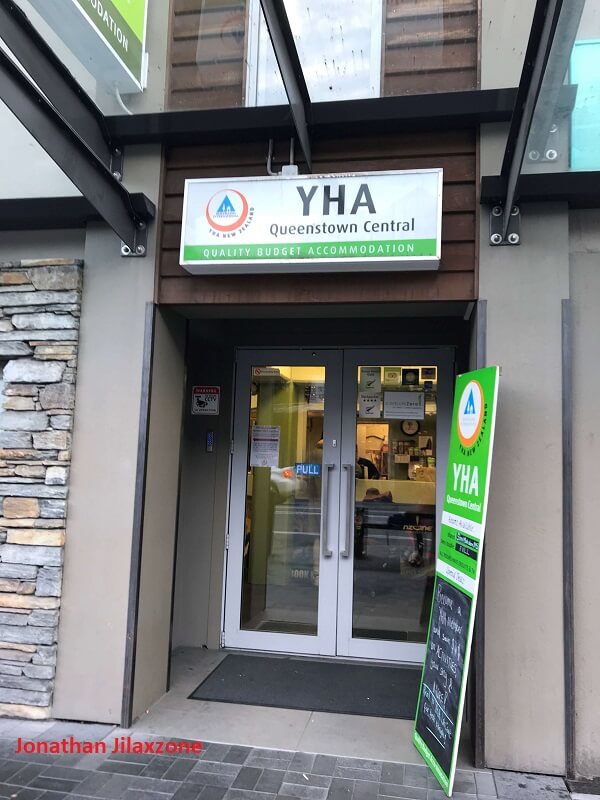 While I believe there's plenty great places to stay in Queenstown but for the best value for your money, I voted for YHA Queenstown Central Backpackers based on my own experience stayed there during my 2-days 2-nights visit in Autumn 2019.
Here's the reason why you should try YHA Queenstown Central Backpackers in Queenstown, New Zealand
1) Great location. Located at 48 Shotover St, Queenstown 9300, New Zealand, it's situated at the heart of Queenstown city. Easy access and walking distances to all great places in Queenstown. The world famous burger – FergBurger – is just about 2-3 minutes walk!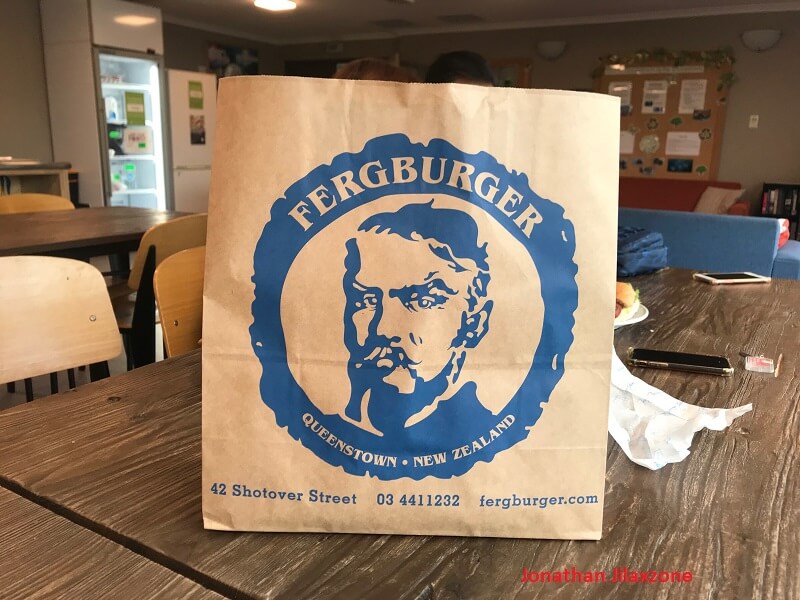 2) Great atmosphere. All tourists coming from different places – international and surprisingly local!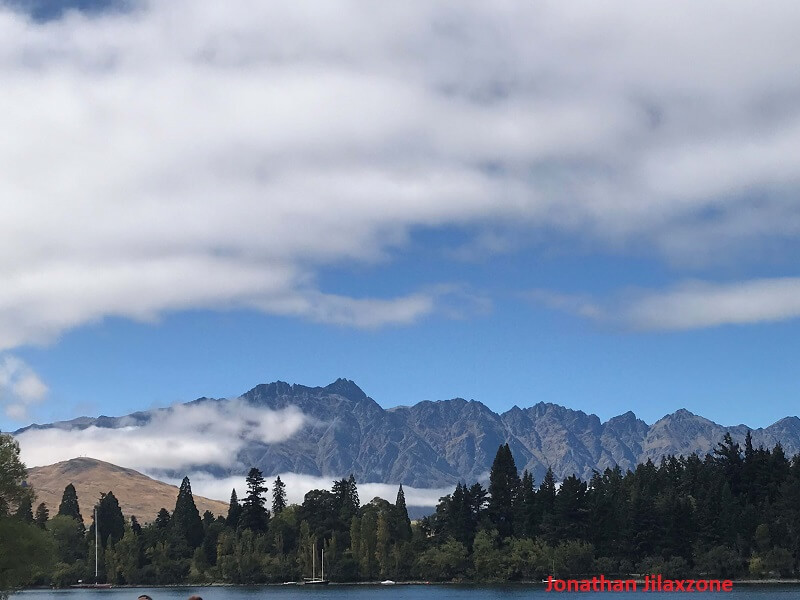 3) Great views. You can see lake Wakatipu straight from the dining area. You can also see Kingston and Devil's Staircase easily from nearby lake area.
4) Great clean and neat facilities. Bathroom and toilet are inside the bedroom. Fridge located at corridors. There are coin-operated washing machines too! Unfortunately I didn't take any photos of them.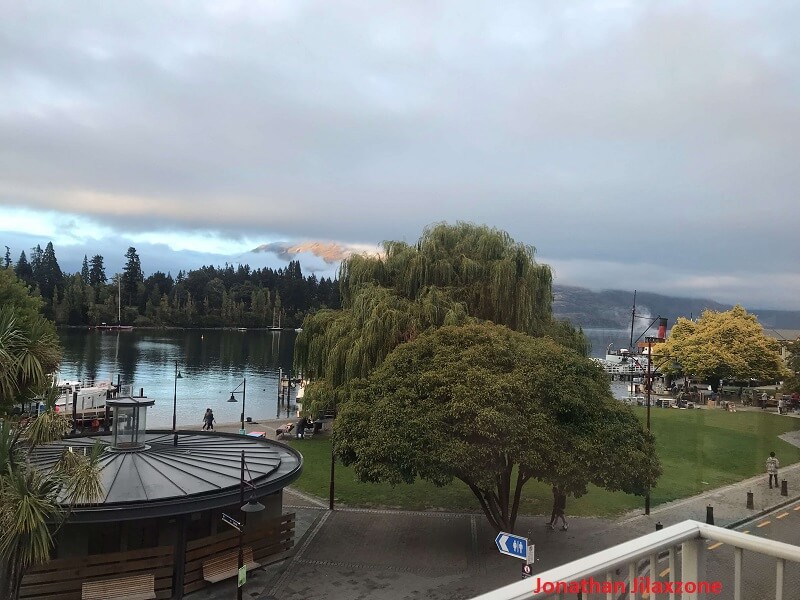 5) Easy to book activities in town. Just go to the receptionist. They'll be happy to help.
6) Free WiFi. Available not only in common area, but also inside each rooms.
7) Easy loading unloading. If you are driving, you can park your car temporarily in front of the building to unload your luggage.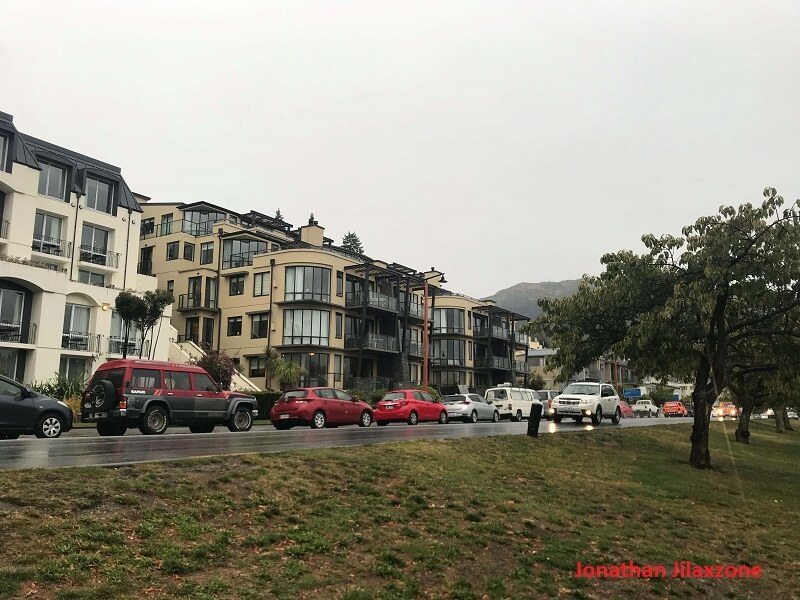 8) Easy parking spaces. There are free parking spaces nearby the premise – the one I like is free parking spaces along lake Wakatipu, very close to the premise.
Few Things to note on YHA Queenstown Central Backpackers
For security reasons, front door is locked at around 11pm. So you have to get the pin code on the receptionist table. The pin code is reset every few days, so be sure to get the latest one before hanging out. Otherwise, you'll end up sleeping on the street – though not bad but I don't think it's allowed.
Kitchen and dining area closed at 10.30pm, ensure you keep your food/beverages on the fridge along the corridors.
More New Zealand?
Still crave for New Zealand traveling tips and info? Check out this link. I shall post more things about New Zealand in the coming future. Stay tuned!
---
Do you have anything you want me to cover on my next article? Write them down on the comment section down below.
Alternatively, find more interesting topics on JILAXZONE:
JILAXZONE – Jon's Interesting Life & Amazing eXperience ZONE.
---
Hi, thanks for reading my curated article. Since you are here and if you find this article is good and helping you in anyway, help me to spread the words by sharing this article to your family, friends, acquaintances so the benefits do not just stop at you, they will also get the same goodness and benefit from it.
Or if you wish, you can also buy me a coffee: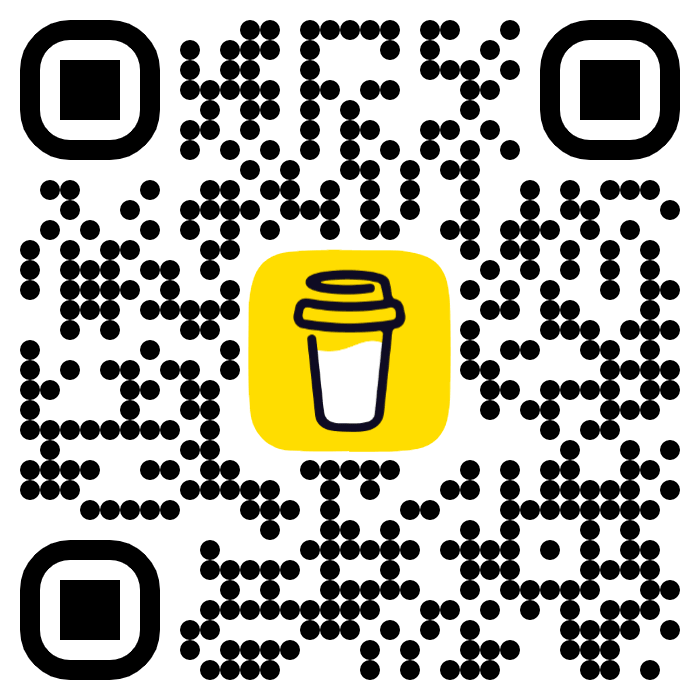 Thank you!
Live to Share. Share to Live. This blog is my life-long term project, for me to share my experiences and knowledge to the world which hopefully can be fruitful to those who read them and in the end hoping to become my life-long (passive) income.
My apologies. If you see ads appearing on this site and getting annoyed or disturb by them. As much as I want to share everything for free, unfortunately the domain and hosting used to host all these articles are not free. That's the reason I need the ads running to offset the cost. While I won't force you to see the ads, but it will be great and helpful if you are willing to turn off the ad-blocker while seeing this site.