Company with highest P/E 2019 version: UBER
Looking for company with highest P/E?
As seen today – 6th August 2019, UBER seems to be the company with highest P/E, reaching 2169.44 PE ratio – even surpassing Yahoo during the dot-com bubble era back in 1999 to 2001.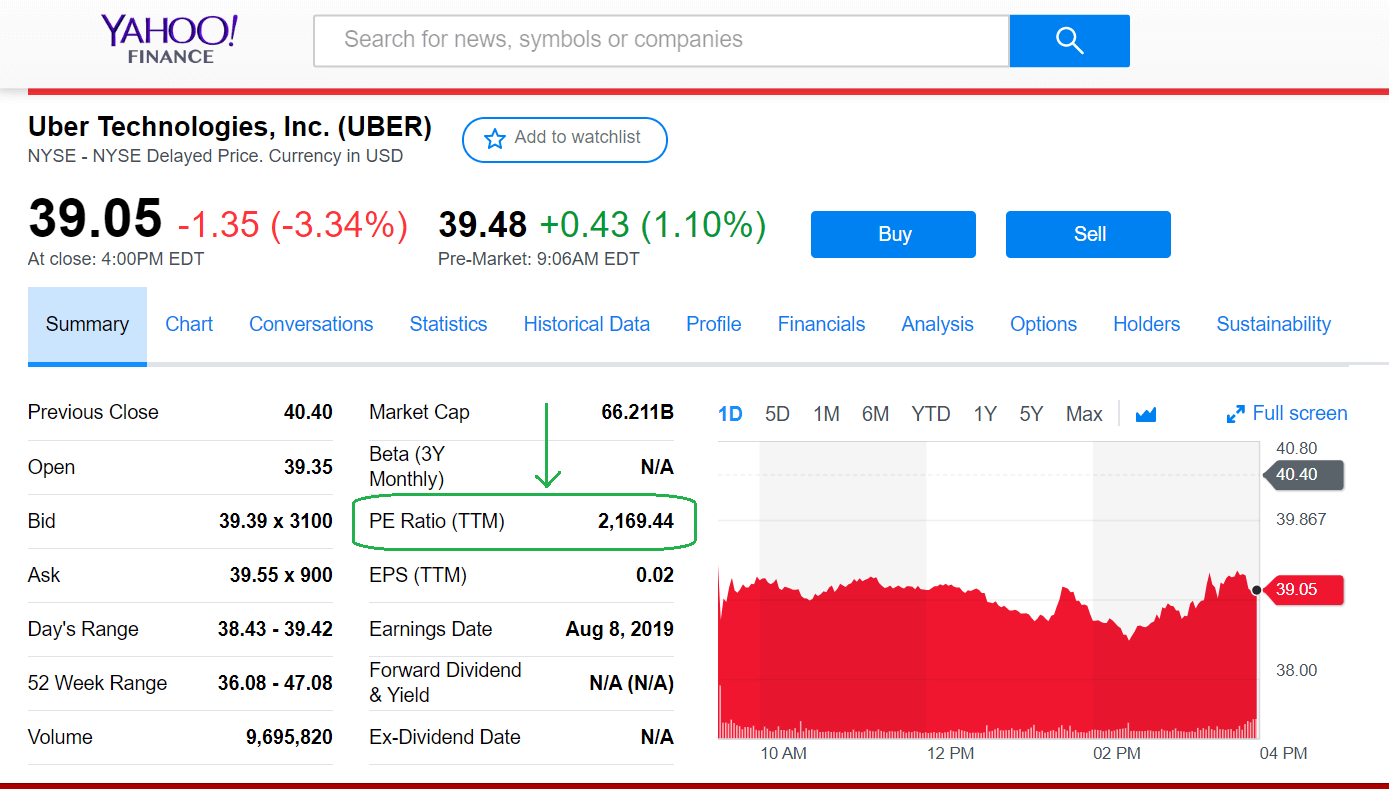 Normally and on average, acceptable PE ratio for a public company is somewhere between 10 – 15, but UBER here is exceptional.
Do you think that is a good sign or the other way around? Do give your comments and thoughts down below on the comment section.
For more tips and articles around investing and investment, do check link here:
https://www.jilaxzone.com/category/positivecashflow/
---
For Life, Tech tips, iOS and Android Apps and Games quick review, do visit below:
---
Hi, thanks for reading my article. Since you are here and if you find this article is good and helping you in anyway, help me to spread the words by sharing this article to your family, friends, acquaintances so the benefits do not just stop at you, they will also get the same goodness and benefit from it.
Thank you!
Live to Share. Share to Live. This blog is my life-long term project, for me to share my experiences and knowledge to the world which hopefully can be fruitful to those who read them and in the end hoping to become my life-long (passive) income.