Meet the future: foldable phone with a foldable screen. How much is foldable phone price? And where to buy foldable phone?
But who needs foldable screen? Do you need one? For what?
Have you seen/followed the tech news lately? Not the new full screen iPad with Face ID nor the in-display fingerprint sensor found on One Plus 6T. These 3 technologies (Face ID, full screen and in-display fingerprint sensor) are so 2018. I'm talking 2019 technology and beyond: foldable phone with foldable screen.
Meet Lenovo wrist phone, Royole Flexpai and Samsung Galaxy F (or X)
Meet the first 3 publicly known foldable phone: Lenovo wrist phone, Royole Flexpai and the dubbed Samsung Galaxy F.
See the video introduction here, I have helped to fast forward for you to see only the best part of the video (using this trick), so you don't need to see the whole video.
Lenovo: a wrist phone.
Royole: A magazine-like folding tablet
Samsung: a phone that's unfolded into a tablet
Fancy aren't they?
---
Find other awesome articles, tips, tricks related to Life and Tech, iOS and Android quick review on:
---
Foldable phone with foldable screen: Different manufacturers same idea executed differently
As you can see from the videos/pictures above, different phone manufacturers employ different way of doing flexible phone.
Lenovo approach is more like a phone that can bend into a smartwatch or digital bracelet or should I call it wrist phone?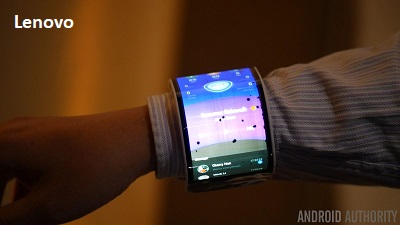 Royole approach with Flexpai is more like a tablet that can be split into 2, like when you are reading a magazine but need only to focus on one of the page, so you flip the other side to the back.
Samsung approach on the other hand, with the dubbed Samsung Galaxy F or people also called it Samsung Galaxy X is like Nokia Communicator if you recalled. It's a phone but when you flip it open, it turned to a full screen tablet.
Foldable phone with foldable screen: no killer features except the screen
Technology-wise, foldable screen is mind blowing. It's something like what you see on science-fiction movies. However up till now I don't see the real usage of foldable screen other than gimmicks introduced by those phone companies.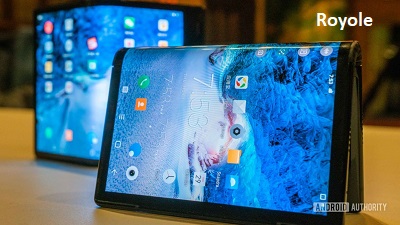 Yes it looks cool to show off to people around you when it eventually launched but then what else? Do you really want to use a wrist phone? Do you want to carry that heavy phone into your pocket every day – consider it can fit to your pocket? How often on your daily basis do you need to see a tablet, given you carry a big-display phone with you already?
And to further think of it, today phone screen replacement to replace cracked screen is already considered expensive, then what would be the price you need to pay if you break this foldable screen? How tough will be the screen glass?
Don't get me wrong. I'm not against the idea, I love gadgets and all the tech behind it, but in order for this invention to not fail, phone manufacturers have to come out with some killer features. Especially given this foldable phone with foldable screen won't come cheap. The price of Samsung Galaxy F (or X) is expected to be at $1700-$1800 level. Almost double the price of today expensive phone (Apple iPhone XS and Samsung Galaxy Note 9).
This might be one killer feature they need to adopt for foldable phone with foldable screen
One killer feature I can think of is to make the foldable phone to be our real laptop/computer replacement, making it the de-facto one device for all – something like Samsung DeX but a matured one. When flip-close, it's a smartphone, but when it flip-open, it turns into a tablet full with both entertainment (tablet mode) and productive software, and supports mouse and keyboard and perhaps external display (computer mode)
Foldable phone with foldable screen: where to buy?
This is where Samsung is beaten on its own game. Samsung has been teasing foldable screen since past previous years, but Royole took the stage and introduced the real thing, the real foldable working screen.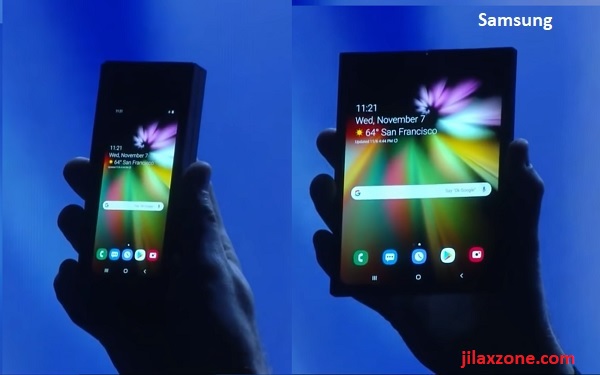 And to everybody surprises, Royole has started selling (pre-order) its foldable table – the flexpai. In case you are interested, here's the link to buy/pre-order. It cost $1,588 for 128GB model.
Samsung is saying its foldable phone with foldable screen will be available as early as first half of 2019 and analyst predicted it will cost around $1700-$1800.
Lenovo, at the time this article is written, has no release date yet.
So, are you buying one? If yes, I would suggest you to start saving now, since foldable phones with foldable screen aren't cheap!
---
For Life, Tech tips, iOS and Android Apps and Games quick review, do visit below:
---
Hi, thanks for reading my article. Since you are here and if you find this article is good and helping you in anyway, help me to spread the words by sharing this article to your family, friends, acquaintances so the benefits do not just stop at you, they will also get the same goodness and benefit from it.
Thank you!