Visit Singapore Electronics Overstock Expo 2018 This Weekend!
Another Electronics show is coming. In fact it's happening now. This time is happening on the East side of Singapore. Here's the details.
Event: Electronics Overstock Expo.
Venue: at Singapore Expo, Hall 6B.
Date: From 28 to 30 September 2018.
Time: 11 am till 9 pm.
Website: https://www.facebook.com/SGElectronicsFair/
Do you missed Comex IT Show 2018 few weeks back? Now it's your chance. Though it's not as big as Comex but still you can find pretty much all household electronics there at the event.
Do check here for other present and past (missed) Singapore news and lobangs you missed or may have missed before.
What's happening at Singapore Electronic Overstock Expo?
These are images from the brochure. Actual images from the show floor, do check below.
Brochure Page 1: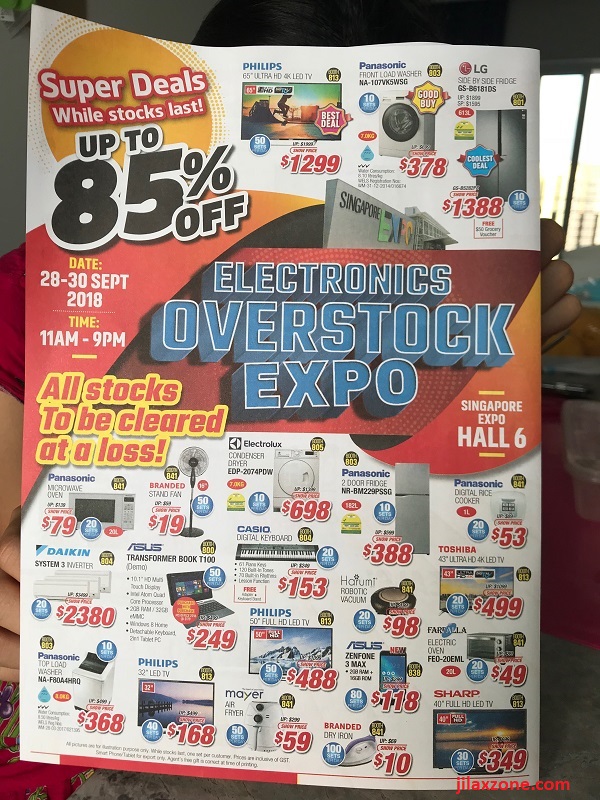 For page 1 higher resolution photo, check here.
Brochure Page 2 and 3: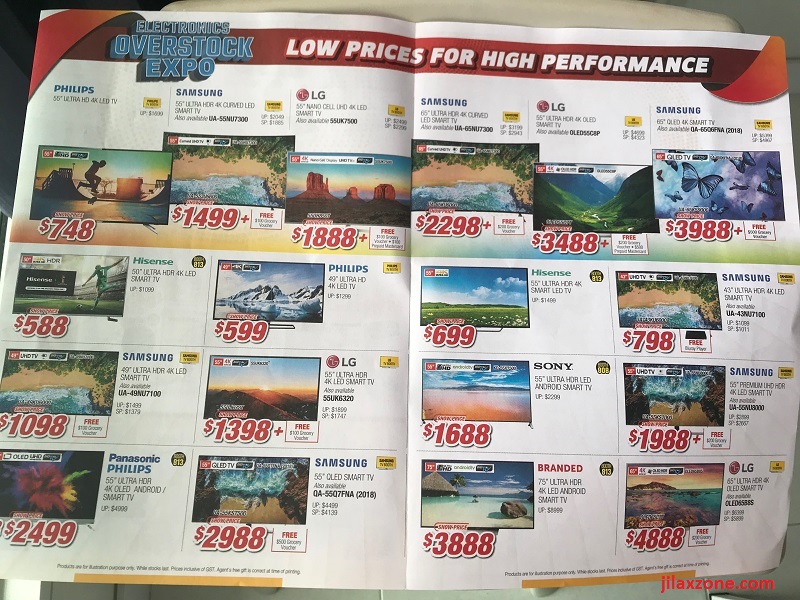 For page 2 and page 3 higher resolution photo, check here.
Brochure Page 4: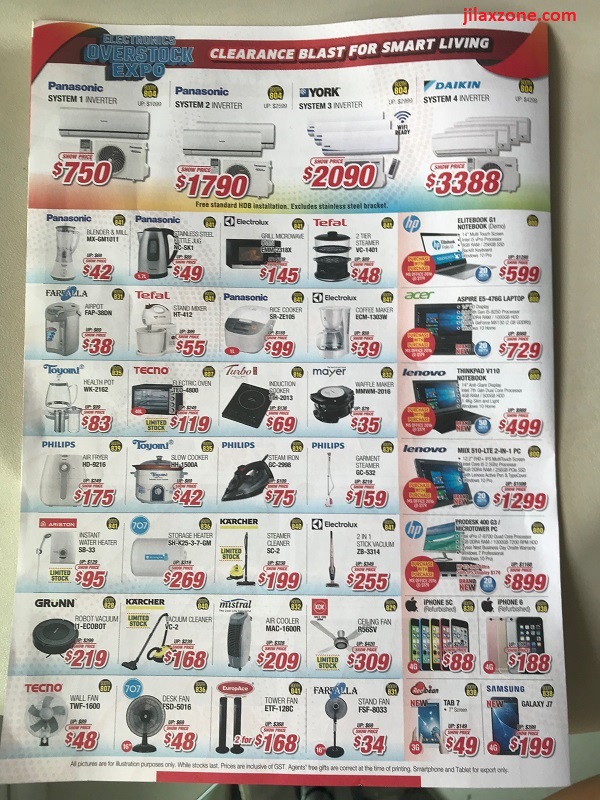 For page 4 higher resolution photo, check here.
Brochure Page 5 and 6: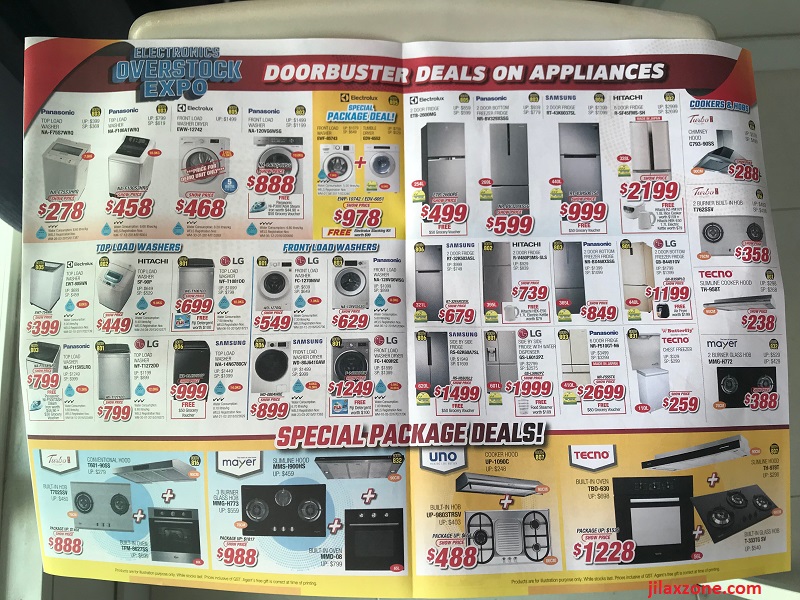 For page 5 and page 6 higher resolution photo, check here.
Updated on 29th September 2018 5pm.
I have visited the events. It's occupying hall 6B. It's not that big, especially if you compare to Comex IT Show, but still people are crowding the area.
These are photos taken on the show floor, on 29th September 2018. I spotted many peoples buying the $168 TV (32 inch LED), the $349 TV (40 inch LED), the cheap iPhone and android tablets.
Photo 2: The on-going promotion. Turn Left!
Photo 3: Samsung and iPhone Sell at Cheap Prices
Photo 5: The queue to buy cheap iPhone and Samsung
Photo 10: Vacuum Cleaners (again)
Photo 19: Cookers and Cooker Hoods
Photo 20: Fridge and Refrigerators
Photo 22: Foldable & Transformer Laptops
Photo 24: More laptops promotions
Let me know what you are getting from the show!
Finale.
So, either you missed Comex IT Show 2018 or if you happen don't have any plans this weekend and at the same time bored to be at home or have something in mind to buy, be sure to visit Electronics Overstock Expo. Apart from the electronic show, at Expo currently there's Robinson Sale as well happening on Hall 5. Cheers!
---
For Life, Tech tips, iOS and Android Apps and Games quick review, do visit below:
---
Hi, thanks for reading my article. Since you are here and if you find this article is good and helping you in anyway, help me to spread the words by sharing this article to your family, friends, acquaintances so the benefits do not just stop at you, they will also get the same goodness and benefit from it.
Thank you!