IMDA – Singapore FCC – Get to know the latest model of Smartphones and Tablets Released here in Singapore.
If US has FCC that regulates equipment, in particular telecom equipment such as Smartphone and Tablets, Singapore has IMDA. IMDA is short for Info-communications Media Development Authority. So in short, IMDA is Singapore's FCC or equivalent of FCC.
IMDA itself is previously known as two different government bodies: IDA (Info-communications Development Authority) and MDA (Media Development Authority). The merger between the two was officially formed on 1st October 2016.
Get to know the latest model of Smartphone and Tablets from IMDA
Now for average persons, likely they will never visit IMDA website, unless those who are trying to import something, licensing something or bringing in something related to communications and media into Singapore. However, there's another reasons why ones, especially you – since you are here –  trying to visit IMDA website. It must be that you are trying to sneak peak the latest model of Smartphones and Tablets that is launched or going to launch in Singapore.
Recently the move (to check the website for latest Smartphones and Tablets) was made popular due to more and more people are telling to seek to US FCC database to know what is the latest iPhone, iPad or Galaxy Note or Laptop or anything related to communications and media that has been registered but not made known yet to the public.
---
Find other awesome articles, tips, tricks related to Life and Tech, iOS and Android quick review on:
---
Singapore residents, me included, become aware of this and trying to dig into – FCC equivalent in Singapore – IMDA website to know what is the latest model to be released in the city country Singapore. And if ones are lucky enough, you can spot Smartphones or Tablets that have been registered long before it's going to be announced.
Here's how to check IMDA Database to get the latest Smartphones and Tablets released or going to be released in Singapore.
1) Open this link: https://eservice.imda.gov.sg/tls/searchEquipment.action.
2) The easiest is to check by their brands name. Go to Brand/Trade Name.
3) Fill in the Brand you want to search (eg: Apple).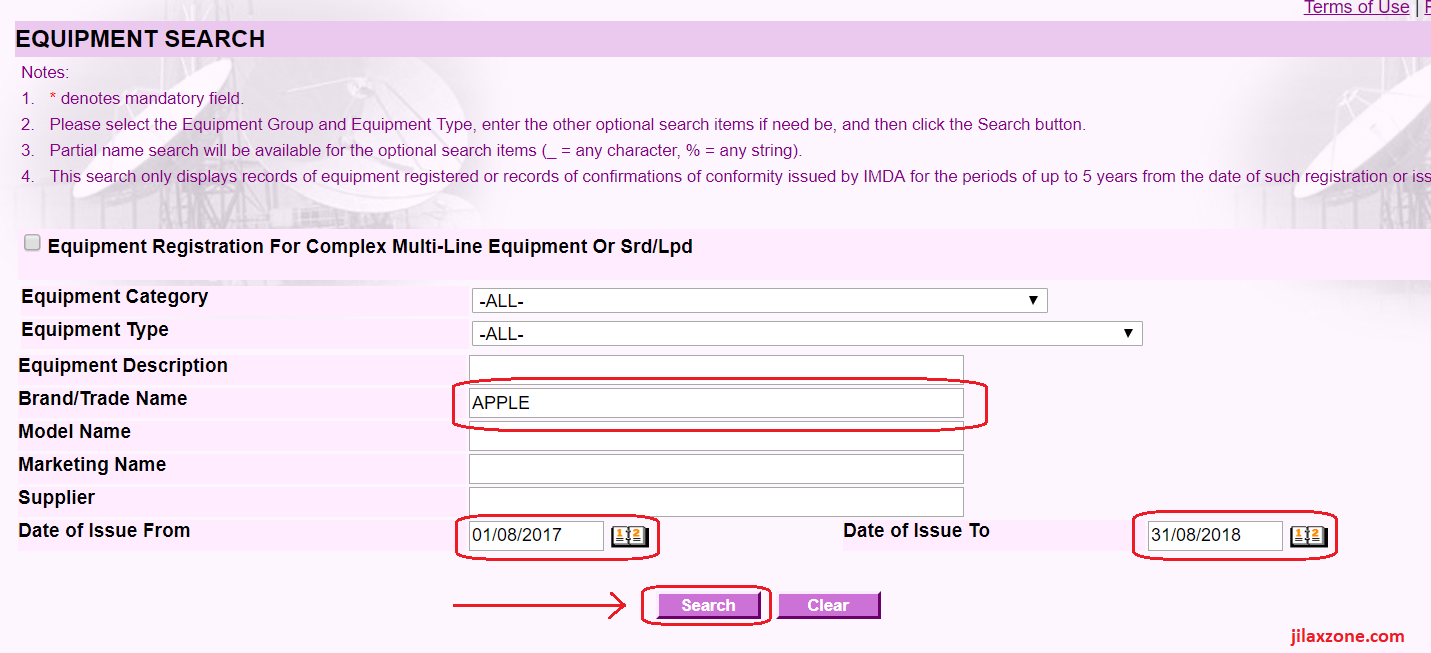 4) Fill in Date of Issue from and Date of Issue to – if you want to search at specific time range
5) Hit the Search button.
6) Wait for the result to come out.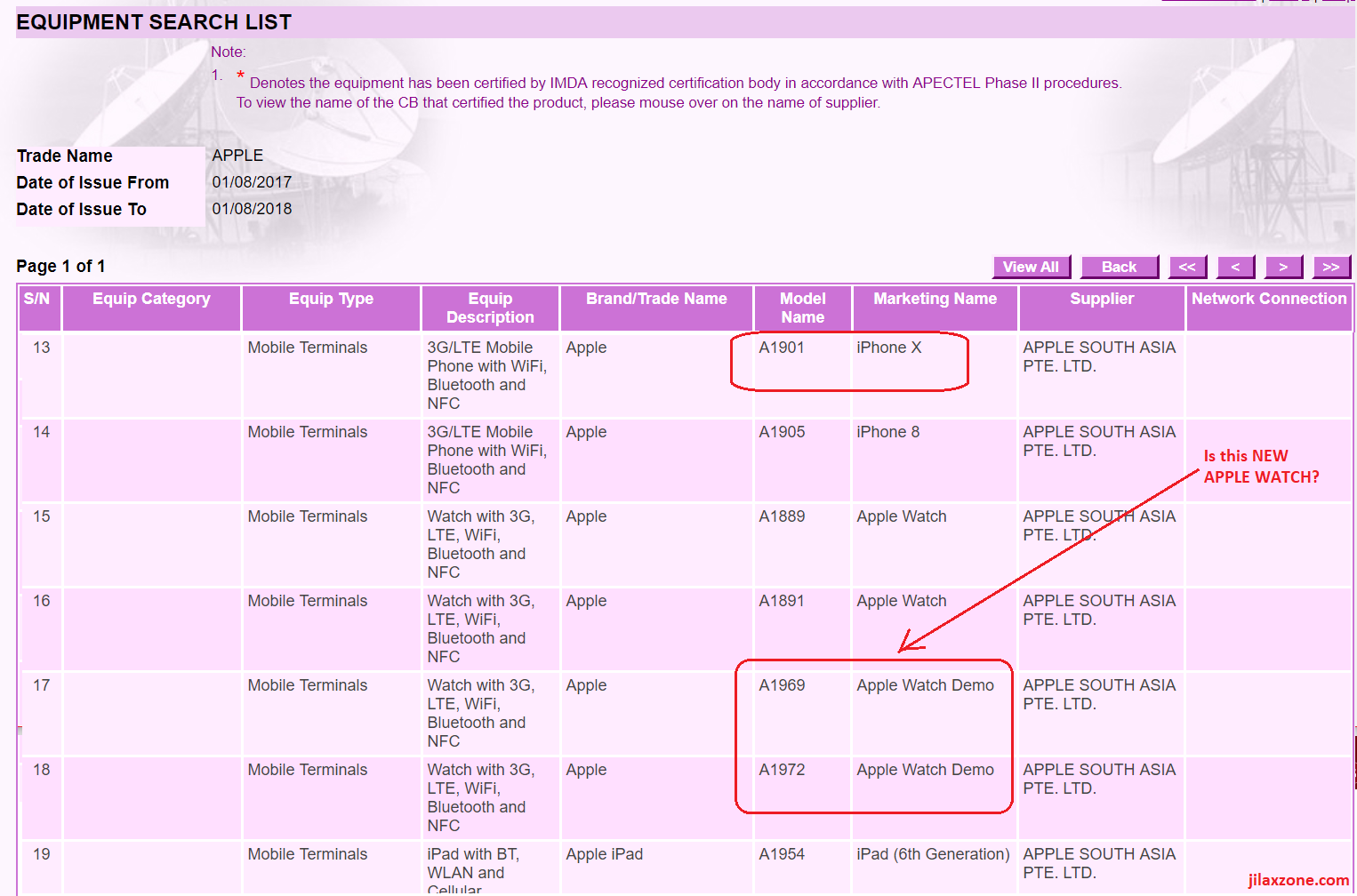 7) Tada! Now you can see all the Smartphones/Tablets and even equipment for that brand you are searching.
Now that's Apple I've used for example. If you want to know latest Samsung Galaxy S, Galaxy Note, latest Huawei, Xiaomi, whatever that is, do replace Apple with any brands you want to search and find. Easy right?
---
For Life, Tech tips, iOS and Android Apps and Games quick review, do visit below:
---
Hi, thanks for reading my article. Since you are here and if you find this article is good and helping you in anyway, help me to spread the words by sharing this article to your family, friends, acquaintances so the benefits do not just stop at you, they will also get the same goodness and benefit from it.
Thank you!