iPhone Wi-Fi Keeps Reconnecting After Updating to iOS 12 – Here's the Fix
My iPhone was working just fine before until I updated it to iOS 12. Yesterday while I'm at office, my iPhone Wi-Fi keeps reconnecting, prompting me to list of Wi-Fi available nearby though I have previously (even always) connected to one of the Wi-Fi.
Do you guys have the same issue?
iOS Wi-Fi Keeps Reconnecting Simple Fix
If yes, there's a simple fix for it. And this is applicable not only just for iPhone but for all iOS devices and all iOS versions.
1) Go to Settings, then Wi-Fi.
2) Find your Wi-Fi connection (the one you previously/always connected to). Tap on the (i) button located on the right side of the Wi-Fi name.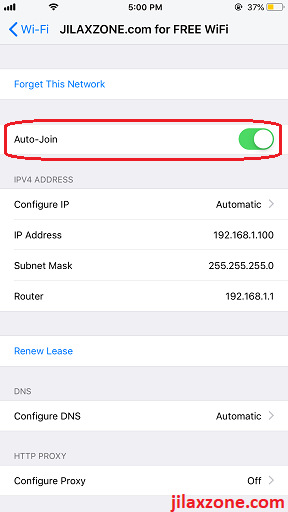 3) Find Auto-Join. Turn it ON.
That's it. After doing so, your iPhone/iOS devices should not prompting you to select the available Wi-Fi anymore.
Not sure why this was happening to me, but I believe it's a bug that Apple needs to fix in the next version of iOS. At this time the article is written, I'm using iOS 12 Public Beta 3 and since this is Beta releases, such thing could happen.
---
For Life & Tech tips, iOS & Android Apps and Games quick review, do visit below:
---
Hi, thanks for reading my article. I do spend my time and efforts writing this article based on my own experiences for my own journal as well as to share the knowledge to whoever read it so hopefully they can get the benefit out of it
If you find and feel this article is good and helping you in anyway, help me to spread the words by sharing this article to your family, friends, acquaintances so all this goodness, my spent time and efforts do not just stop at you, they will also get the same goodness and benefit from it.
Thank you!