Clean and Clear Up iPhone Space – FREE Alternative to Paid iCloud Photo Library
One of many reasons people are buying and using iPhone – despite the high price – is because iPhone is known for its ability to take good photos and videos.
But no matter how big your iPhone is, be it 8GB, 16GB, 32GB, 64GB, 128GB or even 256GB, at some point if you keep taking photos, record videos and on top of it installing so many apps and games without ever backing up (to Mac or PC but to use iCloud storage) and never cleaning up your iPhone regularly, the iPhone storage and your free iCloud storage may (soon) running out of space. Or are they running out of space already?
Apple offers extra iCloud Storage for $0.99/month for 50GB. But is it worthy?
Apple, out of the box, offers 5GB of FREE iCloud storage, where you can backup everything on your iPhone to the cloud. But with the iPhone capacity nowadays getting bigger and bigger, 5GB is for sure won't be enough. In fact, I have utilized all 5GB of my FREE iCloud storage.
Apple does offer additional iCloud storage for a price. 50GB for $0.99/month, 200GB for $2.99/month and 2TB for $9.99/month. For iCloud storage pricing plan in your country, do check here. Are they worthy your money? Well, that depends on you. Continue reading.
While Apple offers solution for a price, there's actually FREE alternatives you can get and it's offering unlimited storage.
---
Find other awesome articles, tips, tricks related to Life and Tech, iOS & Android quick review on:
---
Meet the unlimited storage for your iPhone photos and videos: Google Photos.
There are many alternatives out there, but Google Photos is simply one of the best FREE alternatives and I've been using it ever since Google released its Google Photos app to iOS back in 2016.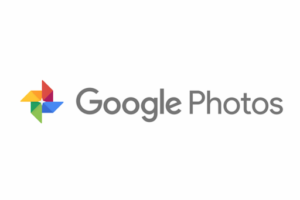 Tragic you can say, but unlike Apple which charging its users a monthly fee for additional storage, its main rival in both mobile devices and OS: Google, is offering free unlimited storage for backing up photos and videos not only to Android – but to iOS aka iPhone as well.
Is it complicated to use Google Photos?
Apple iCloud backup offers (almost) seamless configuration for you to backup your iPhone contents including photos and videos (since you have actually done configuring it the first time when you bought the iPhone), what about Google Photos, is it complicated to use and require geek knowledge to start backing up photos and videos?
Well it's not complicated. In fact, it's indeed easy. All you need to do is these 3 steps: 1) download the app, 2) sign in to your Google account, and 3) start backing up photos and videos by allowing Google Photos to access your Photos.
Download Google Photos
Here is the Apple App Store download link:


Or scan below using your iPhone / iOS devices to get the download link:
Or alternatively, for iOS click this link to download.
If you are looking for Android, high chances it's already in your phone. Do search Photos app on your phone. But in case you need the download link, head here.
Google Photos Features
Google Photos is not just about FREE and UNLIMITED photos and videos cloud storage. It's more than that.
Google Photos brings your uploaded photos to life: it helps you create movies, collages, animations, panoramas, photo albums. Or if you choose to create yourself, you can!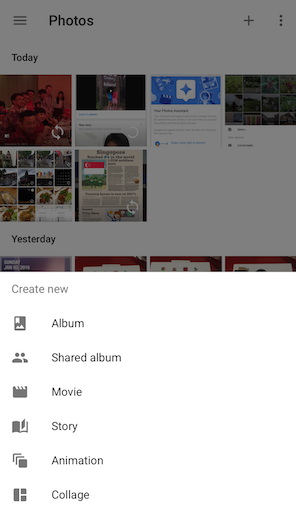 Using Machine Learning and Deep Learning, Google Photos auto-tags your photos. On top of it, you can also do visual search, shared your albums, photos and videos easily. You can also do advance editing and give filters to your photos to make it even more appealing.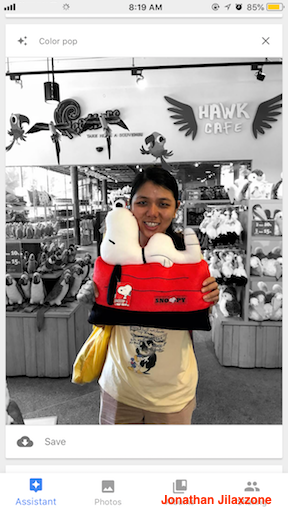 The best thing is that, it has rediscover feature. It reminds you photos/videos taken a few months back, a few years back.
Drawbacks using Google Photos
Well, Google Photos is indeed looking very good, but is there any drawbacks of using Google Photos?
If your main concern is about privacy (Google is advertising company by the way), so far I personally have no issues with my photos and videos getting backed-up to Google servers. No ads nor tracking whatsoever that I felt when using Google Photos since 2016. But to be sure, do read their T&C and privacy statements.
Apart from privacy, these are the drawbacks using FREE Google Photos in comparisons with Apple Paid iCloud Storage:
1) Google Photos can only backup your photos and videos.
Your apps and games and everything else do not get backed-up to Google Photos. What I do normally is, anything related to photos and videos I don't backup to iCloud (I turned off the option on the iCloud), I use iCloud to backup my important apps and games and everything else important, such as contacts, reminder list, notes. For photos and videos then, I use Google Photos.
2) High quality format.
Probably you set your iPhone to take photos and videos in the highest settings possible (eg: 4K) so each and every photos and videos you take are in highest quality format. However, the FREE unlimited storage of Google Photos only allow high quality format.
High quality format, according to official Google Photos website here is this:
Photos are compressed to save space. If a photo is larger than 16MP, it will be resized to 16MP.
You can print good quality 16MP photos in sizes up to 24 inches x 16 inches.
Videos higher than 1080p will be resized to high-definition 1080p. A video with 1080p or less will look close to the original.
3) Google Photos uses internet connection and consumes data.
Like Apple iCloud, in order for Google Photos to back-up your photos and videos, it requires internet connection (or mobile data plan).
If the alternative you are looking for is the one which does not require internet connection, do check here where you can backup your iPhone without a PC/Mac and without internet connection. Very handy especially when or during traveling.
The Verdict
I have been using Google Photos FREE and unlimited storage for backing up all my iPhone photos and videos and I couldn't be happier than this. It's FREE and it's UNLIMITED. Who can offer better than this? And like I told you earlier, so far I don't see any indication of Google leaking my photos or videos to the internet. So what are you waiting for?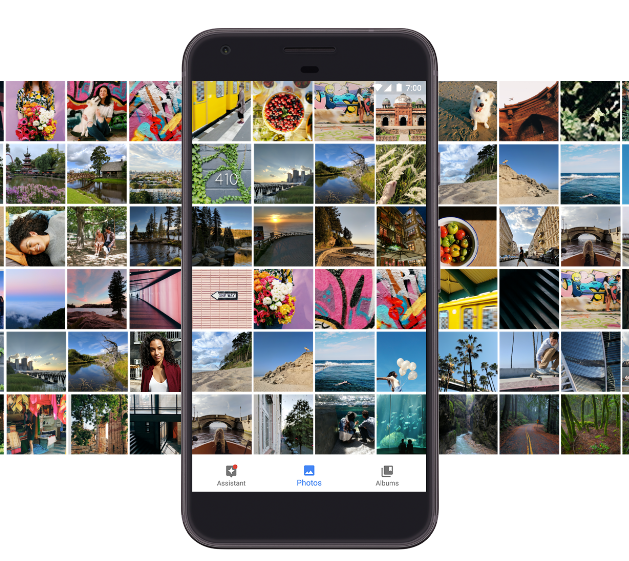 For the privacy-conscious people, do create your own cloud storage easily using simple tool which you can read here.
Also this is my second time reviewing Google Photos, read my original review of Google Photos here.
---
For Life & Tech tips, iOS & Android Apps and Games quick review, do visit below:
---
Hi, thanks for reading my article. I do spend my time and efforts writing this article based on my own experiences for my own journal as well as to share the knowledge to whoever read it so hopefully they can get the benefit out of it
If you find and feel this article is good and helping you in anyway, help me to spread the words by sharing this article to your family, friends, acquaintances so all this goodness, my spent time and efforts do not just stop at you, they will also get the same goodness and benefit from it.
Thank you!