Google Play Store and Apple App Store $10/month for Unlimited Download of Premium Apps and Games. Will You Pay for It?
The world as we know has slowly but sure shifted the model from purchasing and owning item to just borrowing or renting. Happen not only to transport industry (Uber and other ride hailing providers), music industry (Spotify, Apple Music and other music streaming providers) but also recently to movie industry (Netflix, Moviepass) and even to car manufacturers industry (such as Mercedes, BMW) which some of them are starting (or testing) to have subscription services.
$10/month for unlimited premium apps and games is currently just a thought. My thought. Not a reality yet.
To get and check FREE apps and games for both Android and iOS, do check here > https://www.jilaxzone.com/?s=free.
So what about apps and games?
Then comes to my mind and probably some of yours as well. What about apps and games?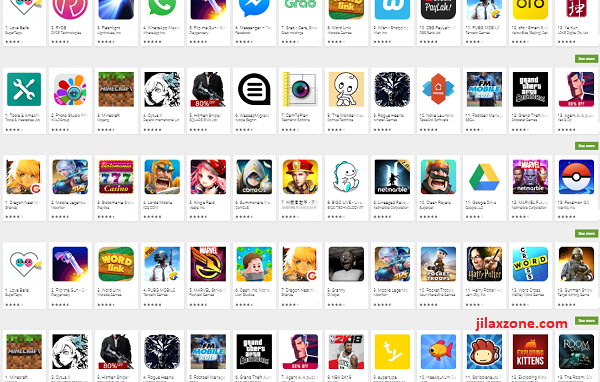 What if content providers like Apple with its App Store, Google with its Google Play Store are also offering subscription services just like what NetFlix and Spotify offer?
While currently we already have free and paid apps, as well as freemium models but that's less fun. Imagine how much fun it will be if those contents providers are also offering subscription fee for $10/month where you can install and use any apps/games that you like with all the full/pro features they have – less to no more in-app purchases required.
Would you agree with the idea?
Would you subscribe for $10/month of unlimited premium apps and games? Put your comments and thoughts down below on the comment section.
For me, I do agree with the idea and willing to wait and to subscribe if such thing could ever happen in our world today.
If other industries can make such thing happen while they are still profitable (actually they are more profitable now than before), why apps and games industry can't do the same thing?
C'mon Apple and Google you guys can do it too!
---
For Life & Tech tips, iOS & Android Apps and Games quick review, do visit below:
---
Hi, thanks for reading my article. I do spend my time and efforts writing this article based on my own experiences for my own journal as well as to share the knowledge to whoever read it so hopefully they can get the benefit out of it
If you find and feel this article is good and helping you in anyway, help me to spread the words by sharing this article to your family, friends, acquaintances so all this goodness, my spent time and efforts do not just stop at you, they will also get the same goodness and benefit from it.
Thank you!