Should You Buy Amazon Echo Dot Kids Edition? For Parents, Yes You Should! Here's Why.
Amazon release a new colorful smart speaker intended for kids.
With Amazon Echo Dot Kids Edition, Kids are happy. Parents are happy too.
In order to remain the top most sold in the smart speaker throne, recently Amazon has announced to release a colorful Echo Dot Smart Speaker, labeled as Amazon Echo Dot Kids Edition which aim for the good niche market of curious kids around the world.
Introducing: Amazon Echo Dot Kids Edition
Available in 3 colors: Blue, Green and Punch Red (they are actually a black Echo Dot with a colorful case) and priced at $79.99, with its Echo Dot Kids Edition, Amazon aims to attract parents who has kids with both entertainment and at the same time, taking control of it (read: parental control).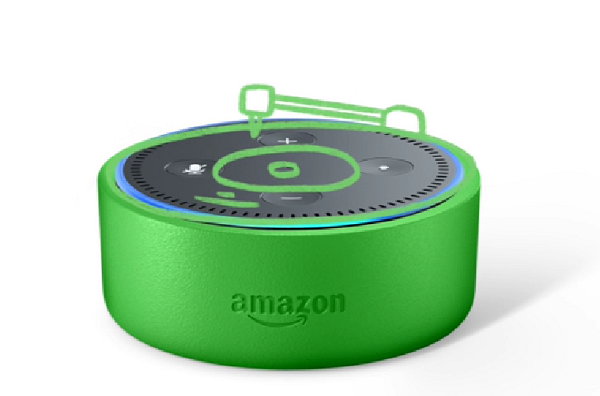 Sold inclusive with one year FreeTime Unlimited subscription, Amazon Echo and Alexa which today are the best combination out there in Smart Speaker space, are even getting better for kids (read: kids friendly), making it a great kids companions when they are at home, especially for those who are in the range of age 3-12, which normally they are curious just about anything and will have plenty queries to get to know of. While parents of course can answer each and every single of their kids queries, but guys, you're (parents) just human. You have limits and admit it, sometimes you can't hold it and likely get emotional with so many questions they throw at you.
With Amazon Alexa and Echo Dot Kids Edition, the kids can actively keep throwing queries and questions to Alexa and in return Alexa will answer in kid-friendly answer.
Do take note Amazon Echo Dot Kids Edition will be available on 9th May 2018 onwards.
---
Find other awesome articles, tips, tricks related to Life and Tech, iOS & Android quick review on:
---
So How is Kids Edition Different from the Normal Echo Dot Smart Speaker?
Basically the two (normal Echo Dot and Kids Edition) are totally the same thing. What makes Kids Edition different is the bundles that comes together when you purchase it.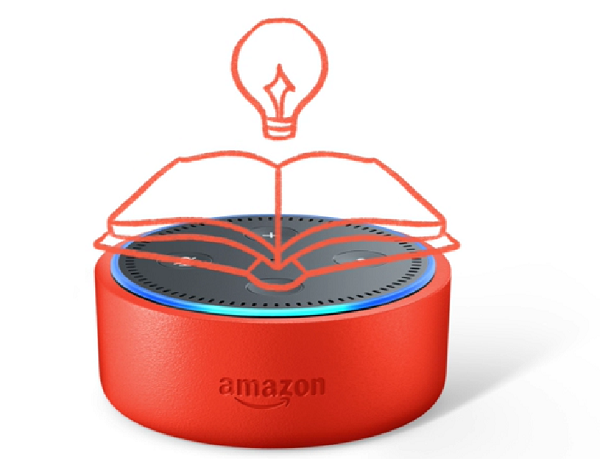 So what comes in the bundles:
+ 1 year subscription to FreeTime Unlimited Service, worth $35.88, afterwhich $2.99/month for Prime members.
+ 2 year warranty 1-to-1 replacement (normal echo dots will just give you 90 days warranty), worth $8.99.
+ Kid friendly case worth $8.99 (available in Punch Red, Blue and Green).
So if you combine everything on the bundles and deduct it from the selling price, you'll get the cheapest working brand new Amazon Echo Dot just for $25.13.
And that's cheap – really cheap. $79.99 – $35.88 (for FreeTime) – $8.99 (for 2 years warranty) – $9.99 (for Kids friendly case). The normal Amazon Echo Dot is $49.99 and comes with 90-days only warranty.
What is FreeTime Unlimited?
It's basically Amazon way to give children kid-friendly contents, features and access. Parents will have their Parent Dashboard where they can take control just about anything, things like the contents the kids can browse, read and play with. On top of that, parents will get to know their kids activities, whether they spend the whole day playing games or reading ebooks. With FreeTime, parents can also set time limit, set the kids to go and learn first before able to access to videos and games, and limiting access to social media as well as in-app purchases. Kids happy. Parents happy.
Apart from parental control, you also get unlimited access to kid friendly books, audiobooks, music and radio.
Not only just that, if you have either Fire Tablets or Android device (phone or tablet), you can watch kids friendly videos and apps, all inclusive with the Amazon Echo Dot Kids Edition.
Once the one year free subscription has ended, you can choose either to extend the subscription at $2.99/month for prime member or $4.99/month for non prime, or choose to buy another Amazon Echo Dot Kids Edition. I personally will choose the latter – to get the new Echo Dot for cheap.
To download Parent Dashboard and/or to find more about Amazon FreeTime Unlimited, do check Amazon official link here.
Smart move Amazon!
Yes a very smart move indeed from Jeff Bezos. So far there's no competition in the Smart Speaker space for Kids in the market. By launching Kids Edition of Amazon Echo, for sure parents who care about the safeness of their kids when interacting with the A.I and internet will consider buying this Smart Speaker.
In case you are interested to get one for your kids or even treat yourself, pre-order/buy here.
Amazon Echo Dot Kids Edition with Blue Case
In case you can't see the link above, use link below instead.
Echo Dot Kids Edition, a smart speaker with Alexa for kids – blue case
Amazon Echo Dot Kids Edition with Green Case
In case you can't see the link above, use link below instead.
Echo Dot Kids Edition, a smart speaker with Alexa for kids – green case
Amazon Echo Dot Kids Edition with Punch Red Case
In case you can't see the link above, use link below instead.
Echo Dot Kids Edition, a smart speaker with Alexa for kids – punch red case
I don't want to buy a new Smart Speaker but want all the FreeTime Unlimited goodness.
Despite all the goodness Amazon offers for the Kids Edition, but in case you are not willing to spend extra money to buy another Alexa-enabled smart speaker, you can upgrade any of your existing Amazon Echo Smart Speaker to Kids Edition just by subscribing to Amazon FreeTime Unlimited – Monthly Subscription
.
I don't want to spend anything, but want a Smart Speaker
So you don't want to spend money to buy Smart Speaker? You can try to build DIY one yourself. Check this link to build new Smart Speaker using anything you have with you right now. FREE!
---
For Life & Tech tips, iOS & Android Apps and Games quick review, do visit below:
---
Hi, thanks for reading my article. I do spend my time and efforts writing this article based on my own experiences for my own journal as well as to share the knowledge to whoever read it so hopefully they can get the benefit out of it
If you find and feel this article is good and helping you in anyway, help me to spread the words by sharing this article to your family, friends, acquaintances so all this goodness, my spent time and efforts do not just stop at you, they will also get the same goodness and benefit from it.
Thank you!