Need House Mover in Singapore? Check Here I've Got Recommendation for You
Staying in Singapore and in need for mover to move in your belongings and items from one place to another?
Thinking about moving itself sometimes can give you nightmare, especially if you have so many items to move and at the same time, they are fragile. Looking for a mover who can do the job with passion is also another thing and another nightmare.
But today, consider yourself lucky. because I've got recommendation for you.
Do note:
This is not a sponsored post nor I'm getting paid by the "uncle" to write this post. I write this post on my good will to help him find new customers and to help you find a good mover.
Service provided:
– Moving items. Any items. He told me he can move anything that can be carried inside his van.
Not only he help you move your items and belongings with van, but he also help to carry your items and belongings from the old house to his van, and from his van to the new location. All without extra charges and no complaint from him. You know the feeling right, when someone start complaining though he knows it's part of his job?
To my knowledge, he doesn't provide helping packing items. So you have to pack your things before asking him to come.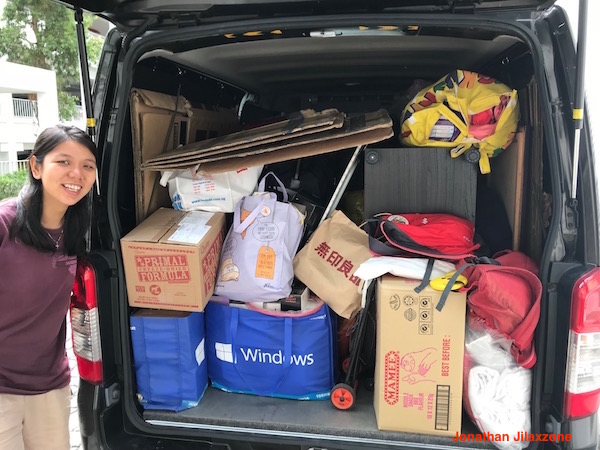 Type of Vehicle used:
– Currently as in year 2018, he is using Nissan NV350 Panel Van. Detail capacity of the van do check it out 
here
 on Nissan official page.
Best suite for:
One room moving. For one house moving, if you want, you can try to contact him and see how both you and I are ok with the arrangement.
How much does it cost?
For moving items occupying 1 room:
He didn't have fix price, but this is the quotation I got last time.
Back in May 2014, $50.
Today in Apr 2018, $100. Inflation 🙂
Also feel free if you want to give him tips.
Contact Number
Uncle Roy. 9785 3006.
How do I know him?
Back in 2014, I need a mover to move to my new place in Tampines. After gathering around from colleagues and friends, I got few choices but end up with one – Uncle Roy – who based on my friend story is passion doing his job – moving items.
How was my experiences using him as a mover?
So far so good. He moved and packed my items inside his vans professionally. And really, from 2 times I used his service, he never complaints, he never gets angry. He is a positive person.
To Take Note and for your considerations:
Do take note, my experiences using him could be different from yours. If in the end you choose to use his service, do let me know your experiences with him on the comment section down below. Happy moving!
---
Hi, thanks for reading my article. I do spend my time and efforts writing this article based on my own experiences for my own journal as well as to share the knowledge to whoever read it so hopefully they can get the benefit out of it
If you find and feel this article is good and helping you in anyway, help me to spread the words by sharing this article to your family, friends, acquaintances so all this goodness, my spent time and efforts do not just stop at you, they will also get the same goodness and benefit from it.
Thank you!