What's wrong with Apple iPhone X?
Despite all the great reviews and praises iPhone X got the past few months, some even before its official introduction, I guess most of us have heard the rumors-then-now-fact that iPhone X is not selling good enough as per numerous entities had expected. This time is not due to low supply or shortages of components, but rather the demands is not that strong anymore either from Apple fans itself or from the rest of the buyers. What are the reasons and what's wrong with iPhone X?
You heard the news, they said Apple stop producing iPhone X, they also said iPhone X doesn't sell good enough
These are 7 reasons why iPhone X is not selling so good
These are the reasons I thought why Apple latest innovation: the iPhone X – is not selling so good.
1. Price is too expensive
$999 is definitely not for everyone. Even not for me. I envied when Apple released iPhone X back then, but given the price (in Singapore it cost S$1648 for the entry model -64GB -which converts to US$1246 in today's rate – that's US$247 more expensive than the US retail price) and the fact that I'm using one generation older (iPhone 7 Plus) and other money-related priorities I had to make, then I let go of my desire to buy iPhone X.
2. Fixing price is also very expensive
Apart from the selling price that is expensive, iPhone X fixing price – in case any components or parts become faulty like screen cracking – is also expensive. Apple care price for iPhone X is also more expensive than the normal iPhone.
3. Apple iOS is buggy
iPhone X comes with iOS 11 pre-installed. And as you may heard or even experienced yourself, iOS 11 is the buggiest iOS ever released – despite many good and new features it has. The latest bug – scaring enough for iOS users – is the boot-loop caused by Telugu (Indian) character, read The Verge article
here
. Could be Apple didn't spend enough time and do enough test before releasing their software?
---
Find other awesome articles, tips, tricks related to Life and Tech, iOS & Android quick review on:
---
4. No home button. Navigation is confusing.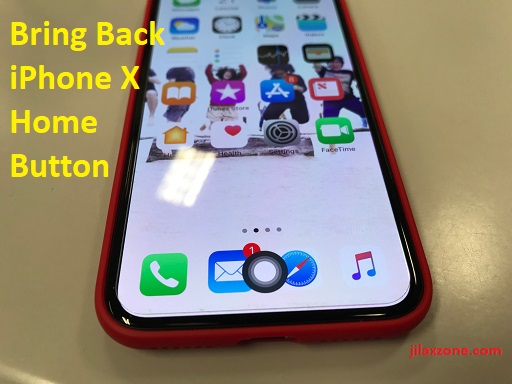 iPhone X is the first iPhone to feature full screen. And due to its being a full-screen device, and due to the finger-print-on-screen technology was not ready back then, Apple has to let go its iconic Home button that was always there since the born of first iPhone. And the result? Despite it looks gorgeous in full screen display, but for many people – especially the casual users, the new iPhone X navigation can be confusing. Different gestures do different things. What make it worst to some people, same button can do different actions if touch or press in different ways.
Check
here
to bring back Home Button (virtual one – like the image shown above) to iPhone X so you can navigate easily just like all iPhone before it.
5. First Product Syndrome
iPhone X is the first iPhone to feature full screen and the first iPhone to feature Home-Button-less, people normally wait for other people to give reviews or inputs before really purchase the device. Think like original iPhone, the first iPad, and the first Apple Watch – every single product mentioned suffered the same first product syndrome.
Original iPhone when it was introduced back in 2007, it doesn't sell very good, compared to its successor the iPhone 3G.
The original iPad, despite it sold well, but look at when Apple released the second generation iPad – the iPad 2 – which brought in cameras to the tablet and has lighter and slimmer body, it sold even much better than the first iPad.
The first Apple Watch, while many are buying – I am in the list as well – but many are also wondering if its a good or flop product. When Apple came with the 2nd generation and then now the 3rd generation, as you may have heard, the entire Swiss watchmakers are no matched in terms of quantity sold compare to Apple selling its Apple Watch.
Lesson learned here is that people normally wait and see how the first generation perform on the market and on real life and many of them who are waiting, they don't buy the first generation but instead buying the next iteration.
6. Killer features are not compelling enough? Animoji, Portrait Lighting. What else?

Apart from full screen body and improved camera, iPhone X comes with exclusive features such as Animoji and front & back camera Portrait Lighting. What other exclusive killer features iPhone X has?
This lack of killer exclusive features could be the reason why iPhone X – given the price tag – is not compelling enough for most of the buyers.
7. There's just too many alternatives out there, even from Apple itself.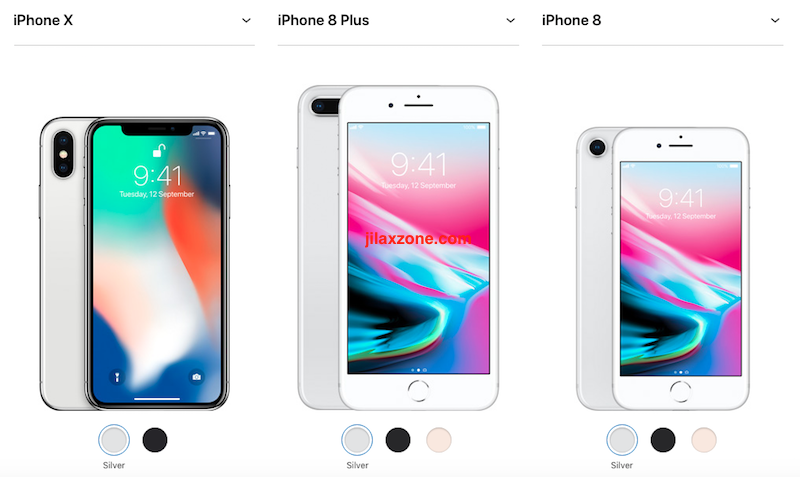 Other than iPhone X, Apple also release iPhone 8 and iPhone 8 Plus at the same time this year. While Animoji and full screen display are exclusive to iPhone X, but the rest features are also available on iPhone 8 and iPhone 8 Plus which are definitely cheaper in price.
Here in Singapore, I saw quite many people choose to buy iPhone 8 and not iPhone X.
Apart from competition from Apple iPhone 8 itself, other manufacturers also releasing their devices with various compelling features and prices. Think about Samsung with its Galaxy S8 and Note 8, Google with its Pixel 2 series, LG with its duo G6 and V30. From the budget perspective, there this Xiaomi with its Mi A1, One Plus with its 5T and many more. The competition is really tough.
Bring It All Together
What do you guys think? Do you think all the reasons above legit? Are you owner of iPhone X? Or were you thinking to buy iPhone X before and then changed to buy something else? Let me know on the comments section down below.
---
For Life & Tech tips, iOS & Android Apps and Games quick review, do visit below:
---
Hi, thanks for reading my article. I do spend my time and efforts writing this article based on my own experiences for my own journal as well as to share the knowledge to whoever read it so hopefully they can get the benefit out of it
If you find and feel this article is good and helping you in anyway, help me to spread the words by sharing this article to your family, friends, acquaintances so all this goodness, my spent time and efforts do not just stop at you, they will also get the same goodness and benefit from it.
Thank you!