[FREE GAME] Rules of Survival – PUBG like game for Android and iOS
Wanted to play PlayerUnknow's Battlegrounds or most people known it as PUBG anywhere you go? While commuting, lunch time, school break, camping or even during toilet break?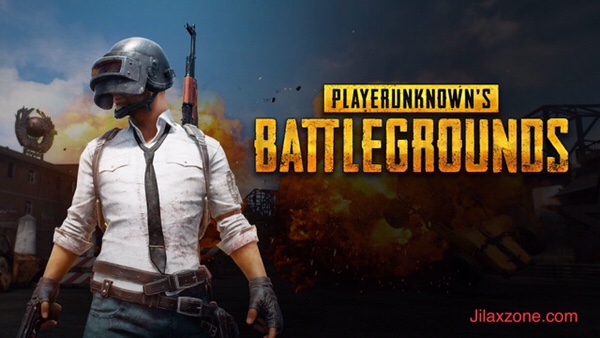 Yes you can!
While the actual PlayerUnknown's Battlegrounds does not exist yet for Mobile platforms (Android and iOS), but there is a game that is pretty much similar – and you'll have same fun – with PUBG: Rules of Survival.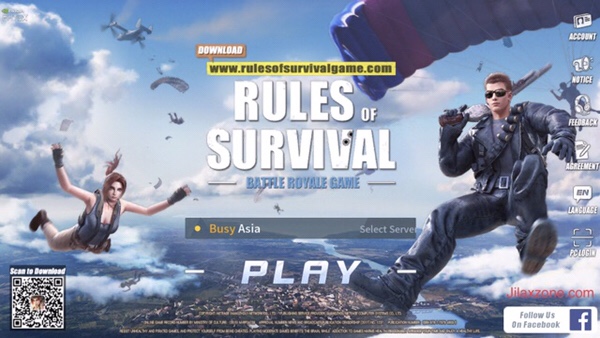 Rules of Survival: Download the FREE game here.
That's the game name: Rules of Survival. Download the game now.
Android download link here.
iOS download link here.
120 players real time survival
Start with nothing but yourself alive, jumped from airplane to an island together with the rest. You are part of 120 people competing for life. Jump from the plane when you think it's the right time and place to jump.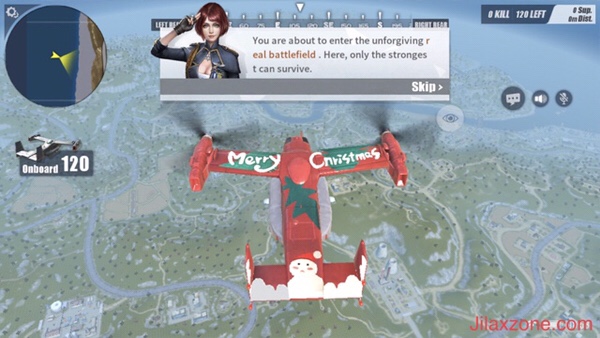 Once you are landed, quickly find cover and equipments scattered throughout the area. From handgun to shotgun. From medikit to life vest.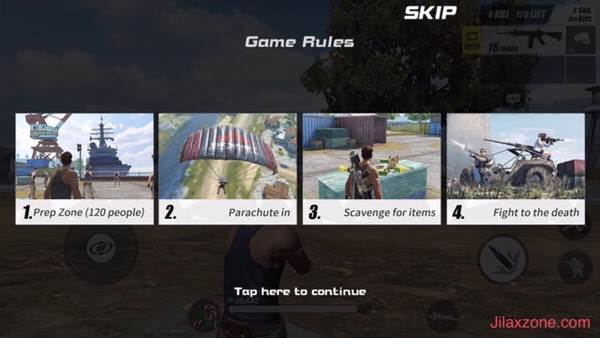 You can choose to hide or to start eliminating your enemy. The more enemy you eliminate, the more points you get. The faster you can upgrade your character and equipments.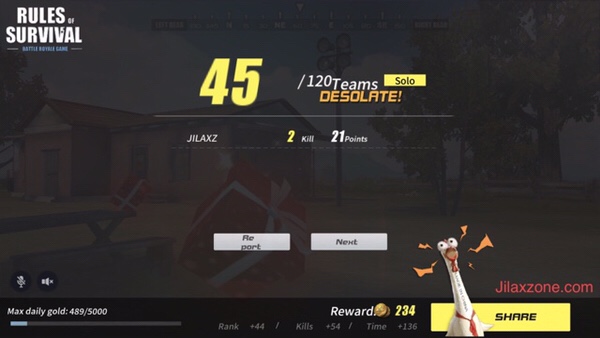 Rules of Survival: No rules.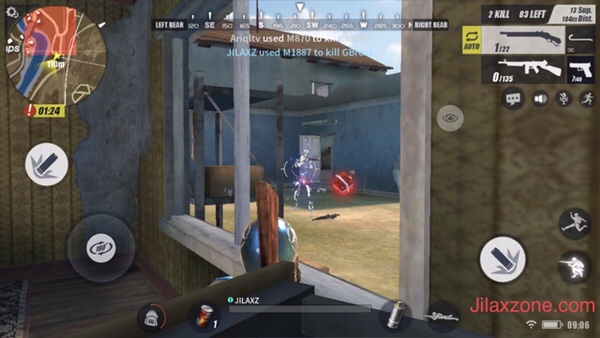 In Rules of Survival, it's either kill or be killed. Hence there's no rules at all except to be the last one standing.
Rules of Survival: make use of everything to be the last one standing.
And that really includes everything even on the real world. Like me, I use Bluetooth controller for easier navigation and control of the character and I extend the screen to TV so that everything looks bigger, clearer, better.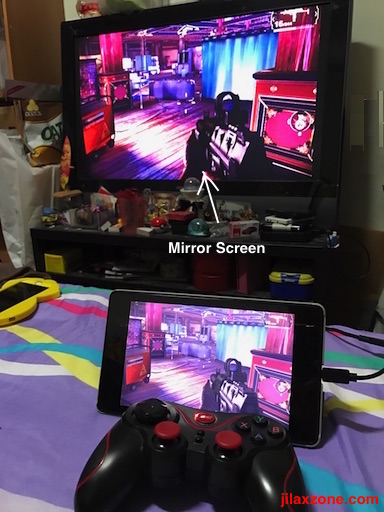 Here's how you can hook up your phone/tablet to TV, just like Nintendo Switch, check here.
---
Looking for other interesting game like Rules of Survival?
Do check Jilaxzone.com today and find out not only interesting games, but also tips and tricks about life, tech, Bitcoin and more.
---
Rules of Survival: The Summary
Fun, exciting and heart-pacing game.
Go try yourself the game and do comments on comment section below what do you think about the game, is it ok, is it good or is it just another shooting game?
For me, it's a good game which I can play anywhere even during toilet break. Lol!
While at home, to make the game even feel more real, I pair it with my TV and Bluetooth controller.
For other console-grade games that you can play on mobile platforms (Android and iOS), do check here.
---
Hi, thanks for reading my article. I do spend my time and efforts writing this article based on my own experiences for my own journal as well as to share the knowledge to whoever read it so hopefully they can get the benefit out of it
If you find and feel this article is good and helping you in anyway, help me to spread the words by sharing this article to your family, friends, acquaintances so all this goodness, my spent time and efforts do not just stop at you, they will also get the same goodness and benefit from it.
Thank you!
---
This post is created and published fully on mobile device to be consumed best on mobile device. Pardon me for typos, any mis-alignments and any mis-layouting.
Do support CREDIBICONMOD Movement.
Don't just consume only but CReate EDIt puBlIsh and Consume ON MObile Device.