iOS Text Replacement – a handy Keyboard Shortcut for iPhone, iPad and iPod Touch
There are times when you are so occupied with things so even to type a few words on your iPhone keyboard or iOS keyboard seem like a big hurdles. For example, while you are driving and you really need to reply that message. Or like me, during delivering food to customer place, I really need to send the message to customer asking their floor number and unit number while at the same time due to chasing time, I can't really stop cycling.
Well, since the introduction of iOS 9, Apple has built-in text replacement feature into iOS.
What is exactly iOS Text Replacement?
It's a keyboard shortcut basically. You just need to type one word out of it then your full text will be typed automatically.
Try to type omw on your iOS keyboard now. It will be magically expanded to On my way!
Don't be surprised though. Apple has some few keyboard shortcuts prepared and ready for you.
---
Find other awesome articles, tips, tricks related to Life and Tech, iOS & Android quick review on:
---
Setup/add/delete keyboard shortcut aka Text Replacement on iOS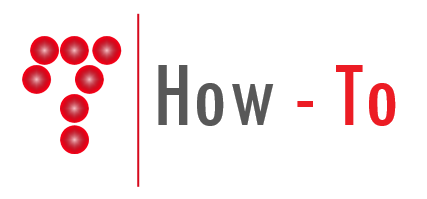 To configure your iOS keyboard shortcut on your iPhone or iPad or iPod Touch, do the following:
1. Go to Settings > General > Keyboard > Text Replacement
To add:
2. On Text Replacement screen, Tap on the + button located on top right of the iOS screen.
3. Key in the phrase. Eg: On my way!
4. Key in the shortcut. Eg: omw
5. Tap on Save when you are done.
6. Redo step #2-5 for additional keyboard shortcut
To delete:
7. On Text Replacement screen, pick and choose keyboard shortcut you want to remove.
8. Slide to the left so that Delete button appear
9. Tap on it to delete
10. Redo step #7-9 for additional keyboard shortcut you are no longer using and want to delete
Bring It All Together
Now typing in iOS seems so much easier with this Text Replacement feature. Either you are busy and hardly able to type the full common words or just lazy to type the full words, iOS text replacement sure is handy and considered a life saver.
Do check
here
how you can type even faster on iOS.
---
For Life & Tech tips, iOS & Android Apps and Games quick review, do visit below:
---
​Hi, thanks for reading my article. I do spend my time and efforts writing this article based on my own experiences for my own journal as well as to share the knowledge to whoever read it so hopefully they can get the benefit out of it
If you find and feel this article is good and helping you in anyway, help me to spread the words by sharing this article to your family, friends, acquaintances so all this goodness, my spent time and efforts do not just stop at you, they will also get the same goodness and benefit from it.
Thank you!