How You Can Download iOS 11 Final Ahead of Everyone else. Today. Now.
Last night on my way back home, I was getting pop-up on my iPhone, telling iOS 11 is available for my iPhone. I thought it was another Public Beta release, but apparently it was not. It's the final iOS 11 aka iOS 11 GM.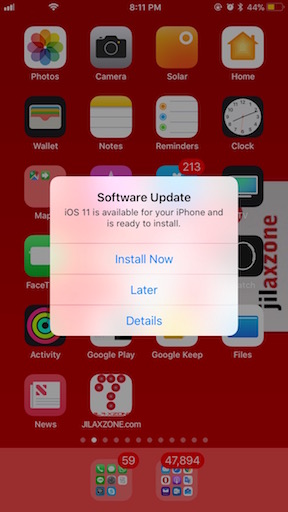 I would like to directly install it, but unfortunately my battery is not enough, so I waited until I reach home. When I reached home, I did check my wife's iPhone to see if she gets the same pop-up like me, but apparently she's not getting any, so I got this conclusion, those who are participate on Beta or Public Beta program, are eligible to get iOS 11 final version ahead of everyone else.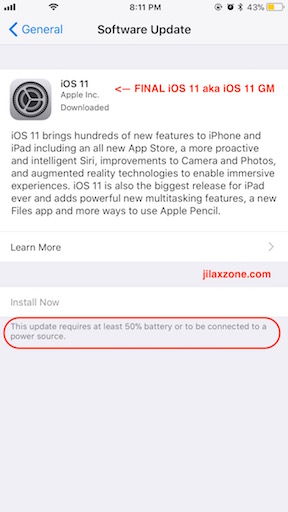 Now, for you guys, if you would like to install iOS 11 before everyone else, before Apple make it public, here's how to do it.
Download and install iOS 11 early before everyone else
These steps below are totally FREE, no jailbreak needed, no hacking needed and totally safe.
1. Register yourself as Public Beta Tester here. Link here: 
beta.apple.com
2. As a safety measure, please always backup your data in case anything worse should happen.
3. Install a public beta profile on your iPhone. Go to this 
link
 on your iPhone or iOS devices. Then click "Download Profile". Although you already have similar beta profile on your iOS device(s), you are still required to download the latest beta profile in order to be able to install iOS 11 public beta.
4. Once profile has been installed to your iOS device, it will prompt you to restart. Restart the phone.
---
Find other awesome articles, tips, tricks related to Life and Tech, iOS & Android quick review on:
---
5. Once restarted, if not prompted by the pop-up, go to download and install iOS 11 final version, go to Settings > General > Software Update. You should find iOS 11 final version info there.
6. Tap on "Download and Install" to download it and proceed to install after that.
7. Wait until it finishes downloading the iOS 11. Once download finished, make sure you have at least 50% of battery left on your iPhone or iOS device or simply plug your iPhone or iOS device to the charger and start installing. Once installed, it will restart your iOS device and that's it. You are ready with iOS 11.
Congratulations to be the first few people in the world to install and use iOS 11 final version.
These are list of new iOS 11 features that I have been testing myself on iOS 11.
To discover other features, news, tips and tricks related to iOS, do check
here
.
---
For Life & Tech tips, iOS & Android Apps and Games quick review, do visit below:
---
I do spend my time and efforts writing this article based on my own experiences for my own journal as well as to share the knowledge to whoever read it so hopefully they can get the benefit out of it
If you found and feel this article is good and helping you in anyway, help me to spread the words by sharing this article to your family, friends, acquaintances so my spent time and efforts does not just stop at you, they will also get the same goodness and benefit from it.