Jadwal Sim Keliling Bekasi 2018 – Pindah ke Mal Pelayanan Publik
Subscribe, follow and like jilaxzone.com:
Mulai awal Februari 2018, Polres Metro Kota Bekasi meniadakan Sim Keliling. Loh?! Pasti banyak yang bertanya-tanya dan kecewa kenapa di tiadakan.
Jangan kecewa dulu, jadwal Sim Keliling Kota Bekasi memang di tiadakan, tapi sebagai ganti nya, Polres Metro Bekasi punya yang nama nya Mal Pelayanan Publik.
Sebelum ada nya Mal Pelayanan Publik, Polres Metro Kota Bekasi biasa nya keliling setiap hari Senin sampai Jumat di berbagai titik di Kota Bekasi. Sekarang tidak lagi. Pelayanan perpanjangan Sim, di lakukan melalui gerai di Mal Pelayanan Publik.
Apa Sih Mal Pelayanan Publik Kota Bekasi?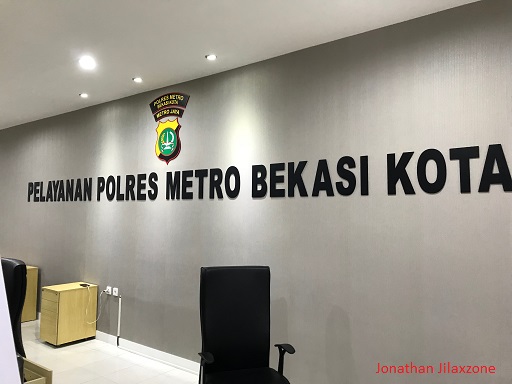 Mal Pelayanan Publik ini tidak lain adalah inovasi pemerintah Kota Bekasi kerja sama dengan Polres Metro Kota Bekasi yang tidak lain tujuannya adalah untuk peningkatan pelayanan publik dan yang terpenting adalah menghindari korupsi dan calo nakal.
Berikut Pelayanan yang disediakan Mal Pelayanan Publik Kota Bekasi:
Pembaruan / Perpanjangan SIM A, SIM C.
Pengurusan KK, e-KTP, Akte Kelahiran, Kartu Antar Kerja, Pembayaran PBB, Pajak STNK, Perpanjangan SKCK, Surat Tilang Kendaraan, Izin Keramaian, IMB, SIUP, TDUP, PDAM, Izin Prinsip Penanaman Modal.
---
Find other awesome articles, tips, tricks related to Life and Tech, iOS & Android quick review on:
---
Dimana sih Mal Pelayanan Publik untuk Perpanjang SIM?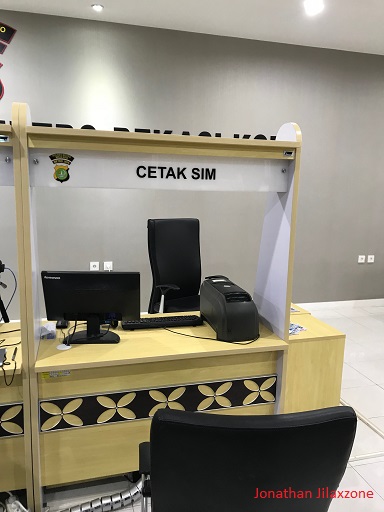 Lokasi:
Lotte Mart Bekasi Junction, ex Pasar Proyek Bekasi, tepat nya di lantai dasar
Jam Buka:
Jam 8.00 WIB hingga 13.00 WIB
Biaya Bikin dan Perpanjang SIM
Bikin baru SIM A – Rp. 175,000
Perpanjang SIM A – Rp. 135,000
Bikin baru SIM C – Rp. 155,000
Perpanjang SIM C – Rp. 130,000
Untuk detail breakdown pricingnya, cek aja
kesini
.
Tips buat yang mau perpanjang SIM dan urus urusan lainnya
Datang pagi. Kalau bisa sebelum jam buka nya. Jangan lupa bawa prasyarat yang di perlukan. Contoh, untuk perpanjang SIM A atau SIM C, pastikan Anda bawa fotokopi KTP / e-KTP Anda 3 lembar.
Untuk buat SIM, pelayanan nya 1 orang antara 10-15 menit. Sangat cepat dan tergolong efisien.
Ini Kota Bekasi, Bagaimana Dengan Kota Lainnya?
Sekarang mau bikin SIM, bikin e-KTP, urus KK, dan masih banyak lainnya, semua ter-integrasi di satu lokasi. Ini Kota Bekasi. Bagaimana dengan Kota lainnya?
Bingung, mau tanya? Tanya saja di bagian comment di bawah. Terima kasih!
---
For Life & Tech tips, iOS & Android Apps and Games quick review, do visit below:
---
Hi, thanks for reading my article. I do spend my time and efforts writing this article based on my own experiences for my own journal as well as to share the knowledge to whoever read it so hopefully they can get the benefit out of it
If you find and feel this article is good and helping you in anyway, help me to spread the words by sharing this article to your family, friends, acquaintances so all this goodness, my spent time and efforts do not just stop at you, they will also get the same goodness and benefit from it.
Thank you!
Subscribe, follow and like jilaxzone.com: