Recommended Cheap Affordable Controller that works with Nintendo Switch
With a brand new Nintendo Switch Joy-Con price is at $79.99 and a brand new Nintendo Switch Pro Controller is at $69.99, is there any cheaper, more affordable alternative that is recommended and at the same time, that is not a fake Joy-Con nor a fake Pro Controller? Well, luckily there is!
A bit of background on why I'm looking for another controller
When I bought Nintendo Switch, it comes with a pair of Joy-Cons. While it's great that Nintendo has designed Joy-Con in such a way you can play 2 players using just a pair of Joy-Con – by splitting the Joy-Con, one player use the left Joy-Con, the other player use the right Joy-Con – but on my personal experience using Joy-Con as a split controller made my hand cramped especially when I'm playing games that require speed and fast responses, such as Overcooked!, Street of Rage or Hyrule Warriors: Age of Calamity. That was the reason I was on the market looking for a second controller, so when playing the games 2 player, I don't need to split the Joy-Con and get my hands cramped again.
After searching here and there, testing a few of them, finally I have made the decision to get this controller and thought to share my experience with all of you – who also happen looking for affordable, cheaper alternative to Nintendo Switch Joy-Con or Pro controller.
---
Meet cheap & affordable Nintendo Switch Controller: iPega 9083
For the record, this is NOT a sponsored post. I'm not getting paid by anyone to post this article. It's purely from me sharing my personal experiences and hoping people who are in the similar situation like me, looking for cheaper alternative, get to know this and make it as a consideration when looking for Joy-Con alternatives.
---
Here's the iPega 9083 controller look and feel: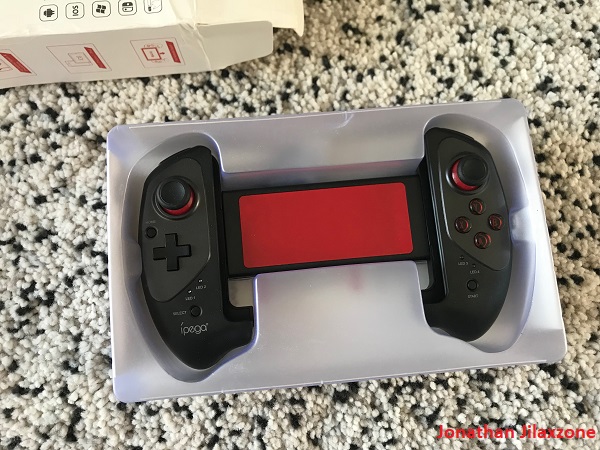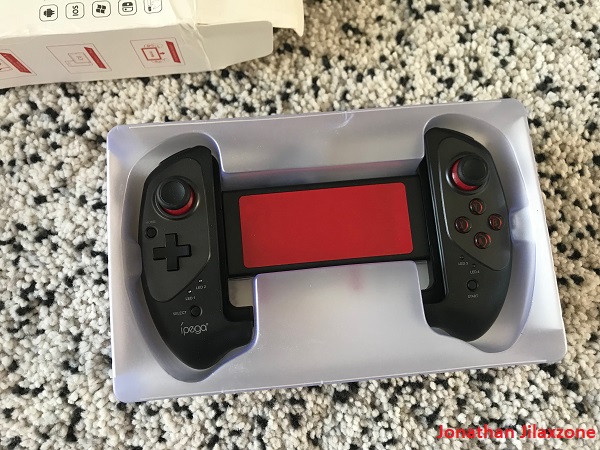 ---
iPega 9083 controller modes: One of them is Nintendo Switch mode.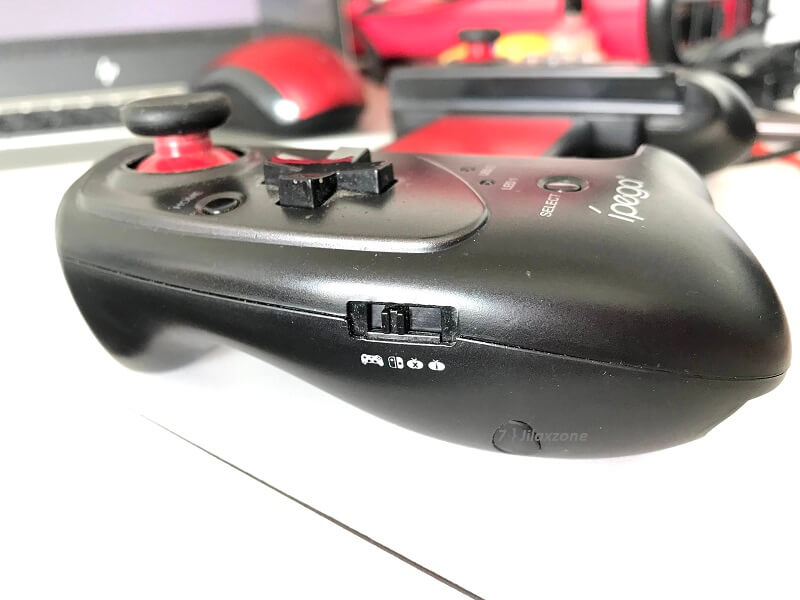 ---
iPega 9083 Pros and Cons:
Pros:
+ Works great with Nintendo Switch
+ Full size controller with Bluetooth connectivity
+ Full keys: A, B, X, Y, L1, L2, L3, R1, R2, R3, Dpad, 2 analogs, Select, Start, Home Button.
+ Can be used on Windows PC, Android and iOS (as iCade controller)
+ Retractable, can put Nintendo Switch or Smartphone in between the controller
+ Affordable and considerably cheap
Cons:
– No HD Rumble
---
These are the games (so far) I have played using the iPega 9083 controller:
For the record, I use iPega only when my spouse is playing games together with me, otherwise I use Nintendo Switch Joy-Cons, reason: iPega doesn't have HD Rumble, but I can compromise when playing together – because anyway fun is the thing I'm looking for when playing together.
---
See the iPega 9083 controller in action
The short video below is showing when I used the controller paired to my Android smartphone, playing emulator. Unfortunately I don't have the video showing me playing it with Nintendo Switch.
---
Here's where you can get the iPega 9083 Controller
In case you are interested to get one, you can get the iPega 9083 controller for cheap and reasonable price here. Depends on the deal you can get, buying iPega 9083 can get you 2-3 controllers compared to just 1 pair of Joy-Cons or 1 Pro controller. And don't forget, you can use this controller to play Android and PC games too (without the hassle of installing drivers/apps)!
On Amazon:
On AliExpress:
IPEGA 9083
Alternative link in case you can't see the link above: iPega 9083 Amazon link, iPega 9083 AliExpress link.
Note: Any purchases made using any links above, I will earn a small commission at no extra cost charged on your purchases.
---
Do you have anything you want me to cover on my next article? Write them down on the comment section down below.
Alternatively, find more interesting topics on JILAXZONE:
JILAXZONE – Jon's Interesting Life & Amazing eXperience ZONE.
---
Hi, thanks for reading my curated article. Since you are here and if you find this article is good and helping you in anyway, help me to spread the words by sharing this article to your family, friends, acquaintances so the benefits do not just stop at you, they will also get the same goodness and benefit from it.
Or if you wish, you can also buy me a coffee: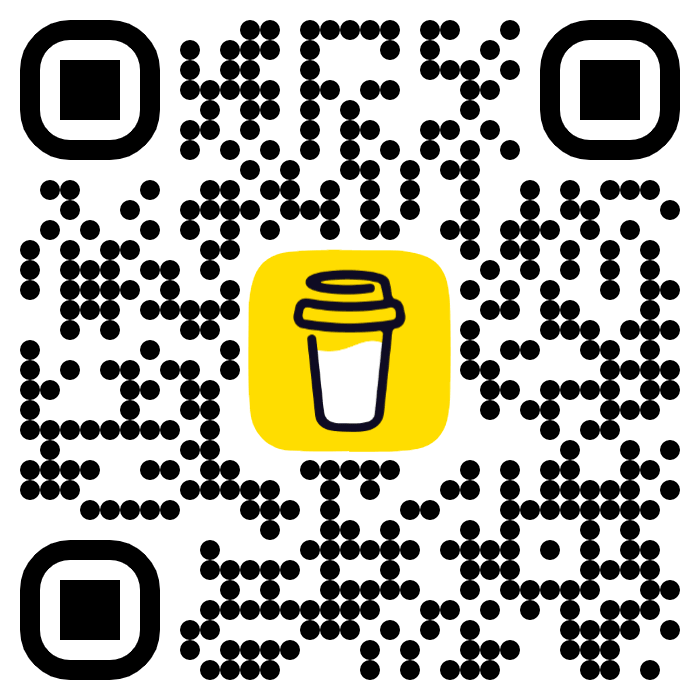 Thank you!
Live to Share. Share to Live. This blog is my life-long term project, for me to share my experiences and knowledge to the world which hopefully can be fruitful to those who read them and in the end hoping to become my life-long (passive) income.
My apologies. If you see ads appearing on this site and getting annoyed or disturb by them. As much as I want to share everything for free, unfortunately the domain and hosting used to host all these articles are not free. That's the reason I need the ads running to offset the cost. While I won't force you to see the ads, but it will be great and helpful if you are willing to turn off the ad-blocker while seeing this site.