PS5 and Xbox Series X Games you can play on Android, iOS, Nintendo Switch, PC, PS4 & Xbox One
No, you don't need a brand new PS5 or Xbox Series X|S Console to play these games. Your existing devices are fully capable on running PS5 / Xbox Series X|S games.
There are 42 PS5 and Xbox Series X|S games (and more to be added in the future, hopefully) listed on this article, which you can play them without the new PS5/Xbox Series X|S Console
Some of the games are available on certain platform only while some other available on every platforms. Check on the "Get the game on these platforms" to see which platform the games are available
For more articles related to games and gaming, head over here: Games and Gaming on JILAXZONE.
Can't get your hands on the brand new PlayStation 5 or Xbox Series X or Series S? Are they too expensive? Or you don't have money yet to purchase one? Or you don't want to purchase them now? Or you still confuse on which one to get?
Well, whatever your reasons are, that's ok. Anyway I have listed down below every PS5 and Xbox Series X|S games which you can play without PS5 or Xbox Series X|S console, assuming you have one or more of these devices with you: Android phone/tablet, iOS, Nintendo Switch, PC, PS4 or Xbox One.
Let's get started.
Some of these games are PS5 and Xbox Series X launch titles, while some of them are expected to come soon, but all of these games are readily available on other platforms.
Xbox Series X|S & PlayStation 5 games which you can play on either Android, iOS, Nintendo Switch, PC, PS4 or Xbox One
For easier reading, the games are listed and sorted alphabetically.
For each of the game title, I do include the genre, purchase/download link, game description and YouTube video showing the title's gameplay.
On purchase/download link, I scourged the whole internet to find the best deals possible, the link includes link from Amazon, Epic Game Shop, Microsoft Store, Nintendo Game Shop, PlayStation Store, Steam Game Store. Choose whichever store you are happy with.
Note: If you buy anything from Amazon using links below, I will earn a small commission at no extra cost charged on your purchases. Thanks.
ARK: Survival Evolved
Stranded naked, freezing & starving on a mysterious island, you must hunt, harvest, craft items, grow crops, & build shelters to survive. Use skill & cunning to kill, tame, breed, & ride the Dinosaurs & primeval creatures living on ARK. Team up with hundreds of players online or try to survive on your own in offline play.
---
Assassin's Creed Valhalla
Become Eivor, a legendary Viking warrior on a quest for glory. Raid your enemies, grow your settlement, and build your political power. Lead epic Viking raids against Saxon fortresses. Dual-wield powerful weapons and relive the visceral fighting style of the Vikings. Challenge yourself with the most varied collection of enemies ever found in Assassin's Creed. Shape the growth of your character with every choice you make and carve your path to glory. Explore a Dark Age open world, from the shores of Norway to the kingdoms of England.
---
Borderlands 3
The original shooter-looter returns, packing bazillions of guns and an all-new mayhem-fueled adventure! Blast through new worlds and enemies as one of four brand new Vault Hunters, each with deep skill trees, abilities, and customization. Play solo or join with friends to take on insane enemies, score loads of loot and save your home from the most ruthless cult leaders in the galaxy.
---
Bright Memory
Bright Memory is a lightning-fast fusion of the FPS and action genres, created by one-man development studio FYQD using Unreal Engine. Combine a wide variety of skills and abilities to unleash dazzling combo attacks.
---
Call of Duty: Black Ops – Cold War
Black Ops Cold War will drop fans into the depths of the Cold War's volatile geopolitical battle of the early 1980s. Nothing is ever as it seems in a gripping single-player Campaign, where players will come face-to-face with historical figures and hard truths, as they battle around the globe through iconic locales like East Berlin, Vietnam, Turkey, Soviet KGB headquarters and more.
---
Cuisine Royale
Cuisine Royale is a brutal multiplayer last-man-standing shooter with realistic weaponry, mystic traps and demonic rituals. An hey, it's free!
---
Dead by Daylight
Ever wished to play as one of the characters from your favourite horror movies? Dead by Daylight is a 1v4 multiplayer game that allows you to choose between playing an unstoppable Killer and one of four Survivors trying to evade a gruesome death. This edition includes 9 killers and 10 survivors to choose from and 3 cosmetic packs.
---
Demon's Souls
In his quest for power, the 12th King of Boletaria, King Allant channelled the ancient Soul Arts, awakening a demon from the dawn of time itself, The Old One. With the summoning of The Old One, a colorless fog swept across the land, unleashing nightmarish creatures that hungered for human souls. Those whose souls were stripped from them, lost their minds – left only with the desire to attack the sane that remained. Now, Boletaria is cut off from the outside world, and the knights who dare penetrate the deep fog to free the land from its plight, are never seen again. As a lone warrior who has braved the baneful fog, you must face the hardest of challenges to earn the title "Slayer of Demons" and send The Old One back to its slumber.
---
Destiny 2: Beyond Light
A new power is born out of the ancient Pyramid Ship above Europa's frozen frontier and a dark empire has risen beneath. In Destiny 2: Beyond Light, join your fellow Guardians and bring down the empire at any cost – even if it means wielding the Darkness itself.
---
Devil May Cry 5
The ultimate Devil Hunter is back in style, in the game action fans have been waiting for. A brand new entry in the legendary action series, Devil May Cry 5 brings together its signature blend of high-octane action and otherworldly original characters with the latest Capcom gaming technology to deliver a graphically groundbreaking action-adventure masterpiece.
---
DIRT 5
Let Loose in DIRT 5 – the boldest off-road racing experience ever, with a star-studded Career, four-player split-screen, innovative online modes, livery editor and more. Blaze a trail on global tracks, covering gravel, ice, snow and sand, with cars ranging from rally icons, to trucks, to GT heroes.
---
Evergate
Wield your Soulflame, unleash extraordinary powers, and dive into the touching story of two kindred spirits. Guide the child-like soul Ki on a journey through the beautiful and haunting Afterlife in this unique 2D puzzle platformer.
---
Fortnite
Fortnite is the completely free multiplayer game where you and your friends collaborate to create your dream Fortnite world or battle to be the last one standing. Play both Battle Royale and Fortnite Creative for FREE. Download now and jump into the action.
---
Forza Horizon 4
Dynamic seasons change everything at the world's greatest automotive festival. Go it alone or team up with others to explore beautiful and historic Britain in a shared open world. Collect, modify and drive over 450 cars. Race, stunt, create and explore – choose your own path to become a Horizon Superstar. The Forza Horizon 4 Standard Edition digital bundle includes the full game of Forza Horizon 4 and the Formula Drift Car Pack.
---
Gears 5
Campaign: With all-out war descending, Kait Diaz breaks away to uncover her connection to the enemy and discovers the true danger to Sera – herself. Starting November 10, take your character and weapon skins into new playthroughs and enjoy bonus difficulties and modifiers. PvP: May the best team win! With new modes and content since Launch, Versus rewards every competitive style, from casual to pro. PvE: Co-operatively battle to survive. Assemble your squad and hunker down in Horde or push through in Escape.
---
Gears Tactics
Game Desc
---
Goonya Fighter
A floppy kind of party fighting game! Up to 4 people can flop about until you can flop no more. Ready to become a Goonya Fighter? Walk too far and you flop over; punch the wrong way and be sent flying! And get back up again just as easily! For beginners and pros alike, welcome to a different kind of fighting game.
---
Grounded
The world is a vast, beautiful, and dangerous place – especially when you have been shrunken to the size of an ant. Explore, build, and survive together in this first person, multiplayer, survival-adventure. Can you thrive alongside the hordes of giant insects, fighting to survive the perils of the backyard?
---
Just Dance 2021
Just Dance 2021 is the ultimate dance game, with 40 hot new tracks from chart-topping hits like "Rain On Me" by Lady Gaga & Ariana Grande, "Kick It" by NCT 127, and "Ice Cream" by BLACKPINK x Selena Gomez.
---
King Oddball
End the world only using your tongue and boulders! Hurl away diamonds! See tiny humans fly around against their will! Crush them all!
---
Maneater
Experience the ultimate power fantasy as the apex predator of the seas – a giant Shark! Terrorize the coastal waterways. Tear swimmers and divers limb from limb, give the humans a reason to fear you!
---
Manifold Garden
Rediscover gravity and explore an Escher-esque world of impossible architecture. Witness infinity in first-person and master its rules to solve physics-defying puzzles. Cultivate a garden to open new paths forward, where an eternal expanse awaits.
---
Article continues below.
---
Popular on JILAXZONE today:
---
Marvel's Spider-Man
This isn't the Spider-Man you've met or ever seen before. This is an experienced Peter Parker who's more masterful at fighting big crime in New York City. At the same time, he's struggling to balance his chaotic personal life and career while the fate of Marvel's New York rest upon his shoulders.
---
Marvel's Spider-Man: Miles Morales
Discover the complete web-slinging story with the Marvel's Spider-Man: Miles Morales Ultimate Edition. This unmissable bundle includes Marvel's Spider-Man Remastered – the complete award-winning game, including all three DLC chapters in the Marvel's Spider-Man: The City That Never Sleeps adventure – remastered and enhanced for PS5™.
---
Mortal Kombat 11 Ultimate
Includes MK11, Kombat Pack 1, Aftermath Expansion & Kombat Pack 2. Take control of Earthrealm's protectors in 2 acclaimed, time-bending Story Campaigns as they race to stop Kronika from rewinding time & rebooting history. Features the komplete 37-fighter roster, incl. Rain, Mileena & Rambo.
---
NBA 2K21
NBA 2K21 is the latest title in the world-renowned, best-selling NBA 2K series, delivering an industry-leading sports video game experience. With extensive improvements upon its best-in-class graphics and gameplay, competitive and community online features, and deep, varied game modes, NBA 2K21 offers one-of-a-kind immersion into all facets of NBA basketball and culture – where Everything is Game.
---
No Man's Sky
No Man's Sky is a science fiction game about exploration and survival in an infinite procedurally generated universe.
---
Observer: System Redux
The year is 2084. In a dark cyberpunk world shattered by plagues and wars, become a neural police detective and hack into the jagged minds of others. Make use of anything they felt, thought, or remembered to solve the case and catch the elusive killer.
---
Ori and the Will of the Wisps
Embark on a journey in a vast, exotic world. In this must-play sequel to the award winning Ori and the Blind Forest, Ori is no stranger to peril, but it will take more than bravery to reunite a family, heal a broken land, and discover Ori's true destiny.
---
Overcooked! All You Can Eat
Overcooked!, Overcooked! 2 and all additional content are blended together and remastered in this delicious definitive edition! Enjoy hundreds of levels of cooperative cooking chaos across increasingly perilous and obscure kitchens.
---
Planet Coaster
Planet Coaster – the future of coaster park simulation games has arrived! Surprise, delight and thrill incredible crowds as you build your coaster park empire – let your imagination run wild, and share your success with the world.
---
Sea of Thieves
Sea of Thieves offers the essential pirate experience, from sailing and fighting to exploring and looting – everything you need to live the pirate life and become a legend in your own right. With no set roles, you have complete freedom to approach the world, and other players, however you choose.
---
Tetris Effect: Connected
Tetris Effect: Connected is the original Tetris Effect with all-new co-op and competitive online and local multiplayer modes. This is Tetris like you've never seen it, or heard it, or felt it before—an incredibly addictive, unique, and breathtakingly gorgeous reinvention of one of the most popular puzzle games of all time.
---
The Falconeer
The Falconeer is an open-world air combat game, featuring frenetic aerial dogfights and deep exploration of the mysterious open-world of The Great Ursee.
---
The Pathless
The Pathless is the mythic adventure of an archer and an eagle in a vast forest.
---
The Touryst
You are just arriving at the Monument Islands. Want to go swimming? Or rather take a dive into the deep sea? Or do you want to visit the amusement arcade, do some shopping, dance at the beach party? Fancy some surfing? Or will you talk with the strange old tourist and listen what he has to say about these ancient mysterious monuments..
---
War Thunder
War Thunder is the most comprehensive free-to-play, cross-platform, MMO military game for Windows, Linux, Mac, PlayStation®4 and Xbox One dedicated to aviation, armoured vehicles, and naval craft from World War II and the Cold War. Join now and take part in major battles on land, in the air, and at sea, fighting with millions of players from all over the world in an ever-evolving environment.
---
Warhammer: Chaosbane Slayer Edition
Fight Chaos in this ultimate version of Warhammer: Chaosbane, which includes the Tomb Kings expansion, all existing content and the new Witch Hunter class. In the Old World ravaged by war and dominated by magic, you must rise up to face the Chaos hordes. Choose a hero from 6 character classes, equip the most powerful artefacts and prepare for epic fights.
---
Watch Dogs: Legion
Build a resistance from anyone in the world as you fight to take back a near-future London facing its downfall. Experience a never-before-seen gameplay innovation that allows you to recruit and play any character. Everyone has a unique skill to help your team. Pre-order now and get the Golden King pack featuring a mask, car skin, and 2 weapon skins!
---
WRC 9 FIA World Rally Championship
WRC is the leading off-road simulation franchise. It returns with even more realistic gameplay and more content than ever: 3 new rallies, 35 new special stages, creation of your own custom championships and completely redesigned engine sounds.
---
Yakuza: Like a Dragon
Become Ichiban Kasuga, a low-ranking yakuza grunt left on the brink of death by the man he trusted most. Take up your legendary bat and get ready to crack some underworld skulls in dynamic RPG combat set against the backdrop of modern-day Japan in Yakuza: Like a Dragon.
---
Yes, Your Grace
These are troubling times, Your Grace. The petitioners' petty matters exceed our limited resources, to say nothing of the war. A careful balance must be struck. Your throne awaits.
---
Want more on Games and Gaming?
FREE! Games every week: FREE! Games on JILAXZONE.
Recommended Arcade Multiplayer Beat Em Up: Arcade Multiplayer Beat Em Up on JILAXZONE.
Recommended Nintendo Switch multiplayer games, check it here: 100+ Nintendo Switch Multiplayer games to play on JILAXZONE.
Looking for emulators? Android, Arcade, iOS, Switch, Wii U, Wii, GameCube, check it here: Emulators on JILAXZONE.
Everything else: Gaming and Games on JILAXZONE.
---
Do you have anything you want me to cover on my next article? Write them down on the comment section down below.
Alternatively, find more interesting topics on JILAXZONE:
JILAXZONE – Jon's Interesting Life & Amazing eXperience ZONE.
---
Hi, thanks for reading my curated article. Since you are here and if you find this article is good and helping you in anyway, help me to spread the words by sharing this article to your family, friends, acquaintances so the benefits do not just stop at you, they will also get the same goodness and benefit from it.
Or if you wish, you can also buy me a coffee: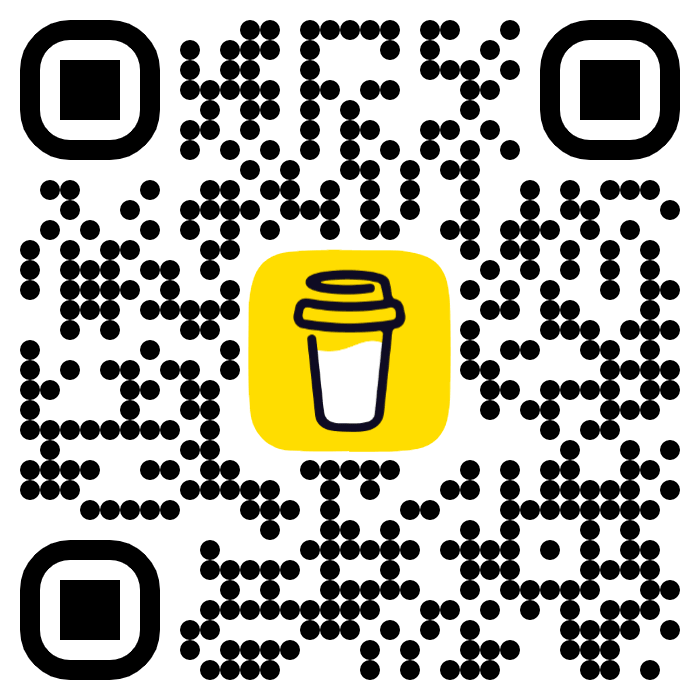 Thank you!
Live to Share. Share to Live. This blog is my life-long term project, for me to share my experiences and knowledge to the world which hopefully can be fruitful to those who read them and in the end hoping to become my life-long (passive) income.
My apologies. If you see ads appearing on this site and getting annoyed or disturb by them. As much as I want to share everything for free, unfortunately the domain and hosting used to host all these articles are not free. That's the reason I need the ads running to offset the cost. While I won't force you to see the ads, but it will be great and helpful if you are willing to turn off the ad-blocker while seeing this site.