As a time-keeping device, these are Apple Watch biggest issues, owners & potential buyers should know about.
Apple Watch is good, but… 5-year independent (read: complaint) review from Apple Watch owner.
Apple Watch users and potential buyers must read, so you know and can decide/act better.
As a watch, Apple Watch has bunch of flaws which traditional watch don't have the same flaws.
Get recommendation to pro-long Apple Watch battery life at the bottom of the article.
Regardless of which model you are going to buy in or have bought, here are some considerations for both potential buyer and those who already owned Apple Watch. To any Apple Watch potential buyer, this article will help you to determine whether Apple Watch is really the watch you are looking for, while to those of you who already owned Apple Watch, this article will help you to have better understanding on what will be the issues surfaced going forward and how to keep your Apple Watch for as long as possible.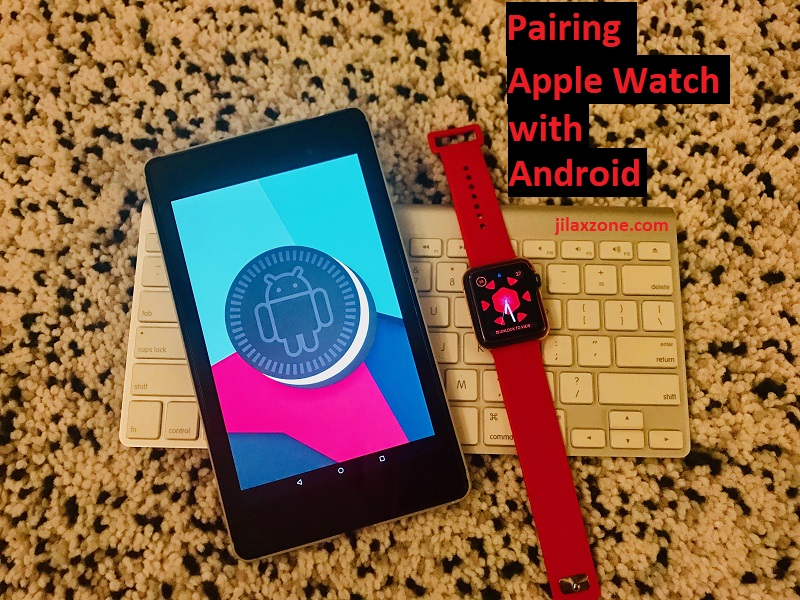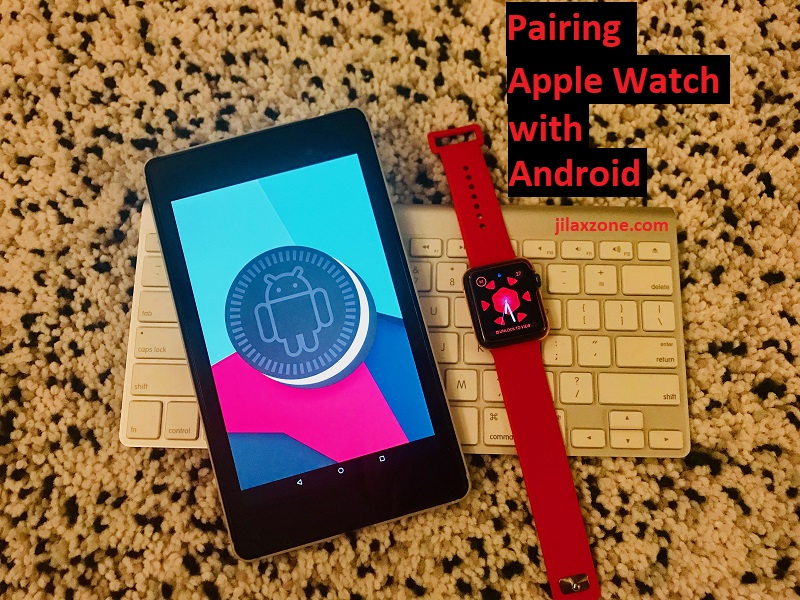 Side track a little bit, do you know that you can pair Apple Watch with Android? In case you don't know, read here: Apple Watch pair with Android.
Apple Watch 5-year review
My Apple Watch turned 5-year-old this year. I bought the original Apple Watch which technically known as Apple Watch Series 0 back in 2015.
You may have heard or read countless good news and good reviews about Apple Watch, a high-tech time-keeping piece made by Apple, such as how Apple Watch saves people lives, but I don't think there were any reviews reviewing how Apple Watch is after 5 years of usage. So let me share you my review on Apple Watch after 5 years owning and using it.
Apple Watch is a time keeping device with plenty of additional good features and expansions.
One of the appeal of Apple Watch, apart from the sexy, sporty, elegant look of it- depends on which model you are buying in, is it comes with bunch of built-in features and even better, it has its own Operating System (OS) and App Store where you can keep expanding your Apple Watch capability by installing new applications to it (Such as Spotify for listening to music, Peloton for Fitness and many more).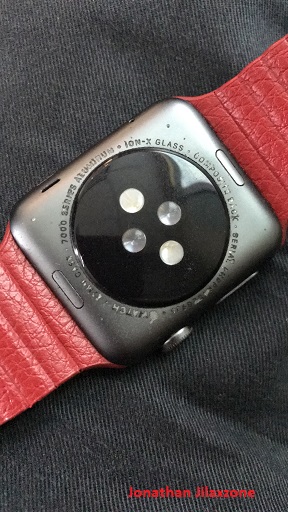 Another appeal of Apple Watch is, like you have heard or saw on the news, it saved people lives! Thanks to its heart-rate monitor built-in feature. On people with heart issue, Apple Watch is a good buy because it helps telling you if there's problem with your heart condition.
Now fast-forward to present day, the latest Apple Watch has blood oxygen level sensor, hand-washing feature and so many more. The Apple Watch Operating System – watchOS – is also getting more advance each year with more features built-in.
So thumbs-up Apple for this.
As a time-keeping device, Apple Watch is not a timeless piece.
However with all the good features, expansions and OS, Apple Watch is just like many other modern electronic devices but unlike any other traditional watches: Apple Watch is not a timeless piece.
It become obsolete the moment Apple skipped it from getting new OS updates. And like other modern electronic devices with expansion features (able to install apps), no matter how good, fast and snappy your current Apple Watch is, it's going to get slower each time a new series/model with faster processor and more process-intensive OS and apps are introduced. It will also become worsen due to battery wear and tear.
My Series 0 Apple Watch has been in obsolete status because Apple decided to stop giving OS updates few years back. The last OS update I was getting for this model was back in July 2018 – the watchOS 4.3. So while Apple Watch can be a collectible item one day, but it won't likely retain its price – except probably the Apple Watch gold model. Did you even remember/know that there's such official Apple Watch real gold model?
Apple Watch battery will become an issue after 4-5 years of daily usage.
My dad has his Tag Hueuer watch which he got it around 20 years ago while he was still actively working. Now my dad has retired from his job, but he still has and wear the same watch. As much as I want to do the same thing with my original Apple Watch like what my father did to his Tag Hueuer watch, but I don't think my Apple Watch can even reach its 10th anniversary – but who knows, only time will tell.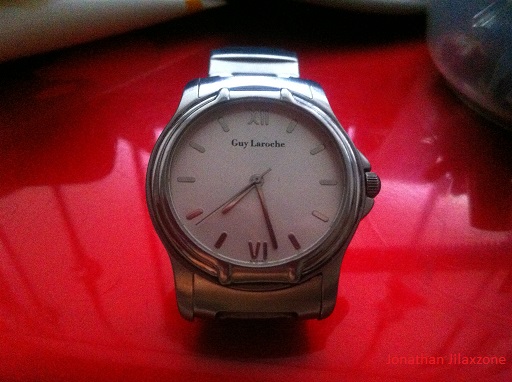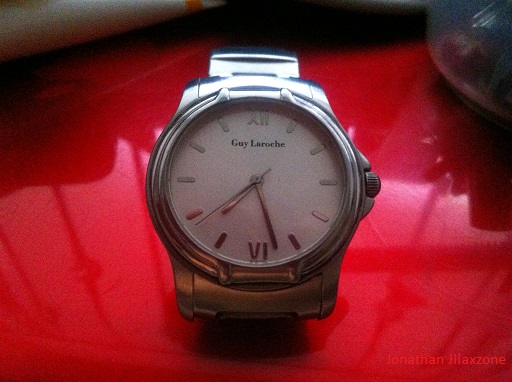 My first 3 years with Apple Watch, I never turned my Apple Watch off, it was always turned on – whether it sat on my wrist or on the charger.
Came to my 4th year, my Apple Watch battery started showing its wear and tear.
Now in its 5th year, it's even more obvious – it could only last half a day with a single charge.
Apple Watch has US$79 for an out-of-warranty battery replacement
Actual charges may slightly differs if you live in different countries. Link to Apple official warranty page for Apple Watch: https://support.apple.com/watch/repair/service/pricing.
While US$79 doesn't seem to be expensive but it is expensive especially for a watch. On my case, the battery replacement cost is 1/5 the price of the watch (I bought the original Apple Watch 42mm sport model for US$399).
The cost of replacing battery for a normal traditional quartz watch is varies around $10-$30 depends on which watch shop or jeweler you are entering or if you DIY, it can cost as less as $1 to get the battery replaced.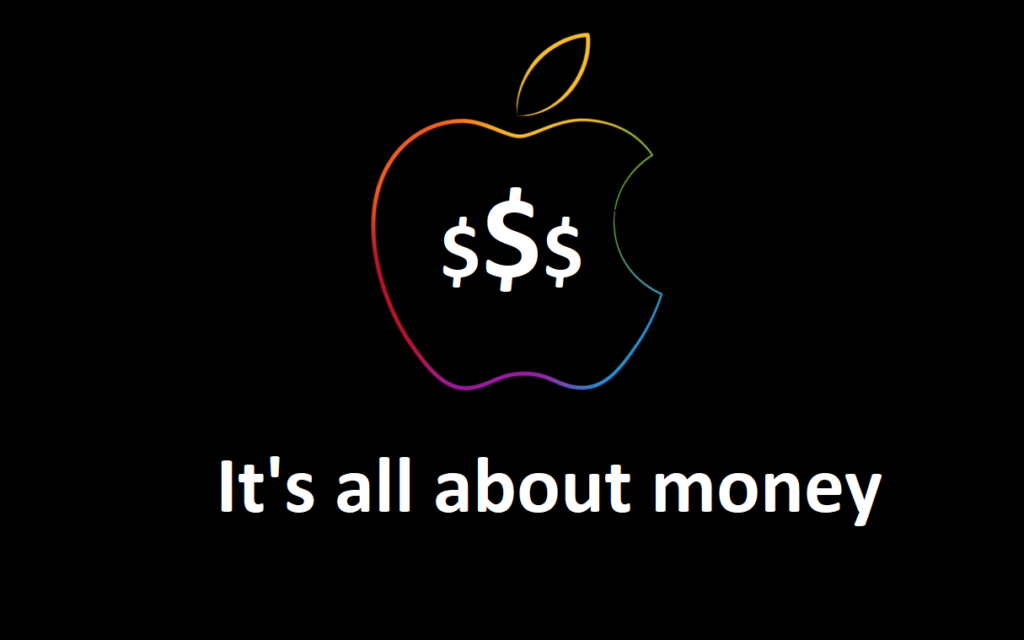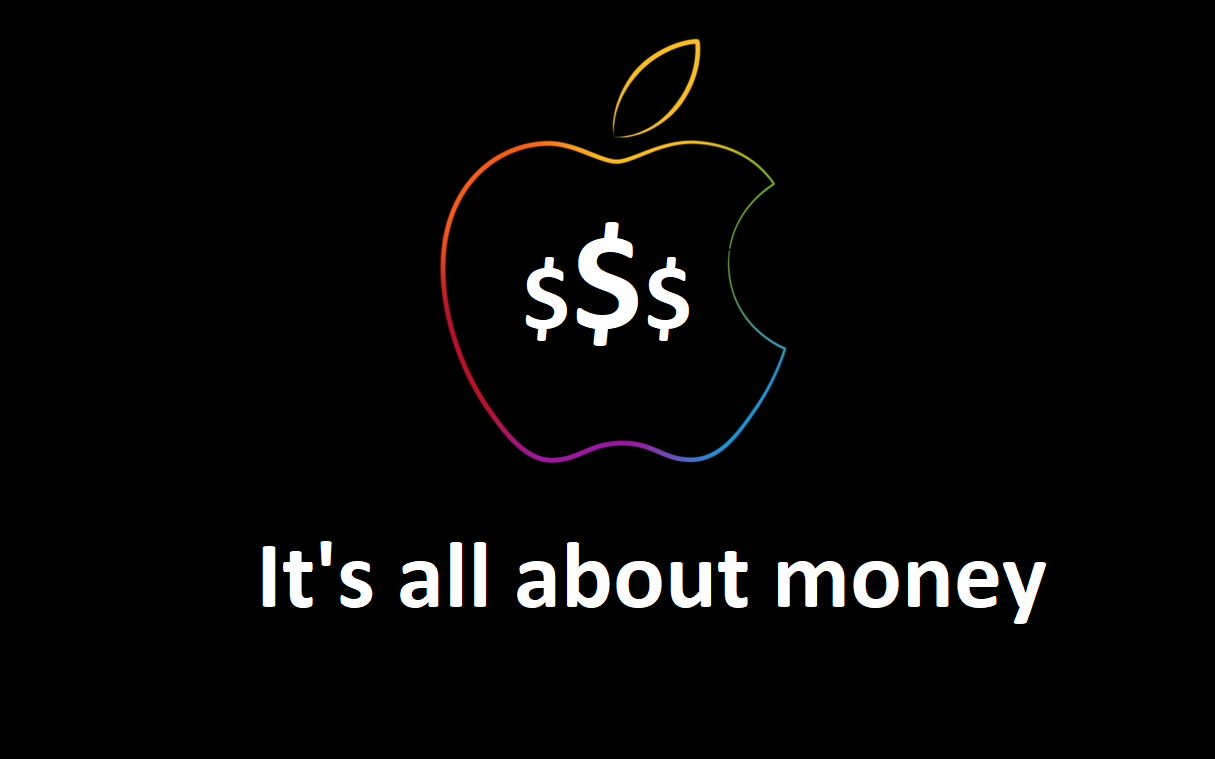 And unlike any traditional watches, Apple Watch is using proprietary battery, so the battery can only be replaced by Apple and other 3rd party which has the Apple Watch battery in-stock.
The issue is not only in the steep price charged to change the battery, but also the fact that it's using proprietary battery and not all watch shop or jeweler – as of today – can replace Apple Watch battery – in fact, apart from Apple Store, I don't think there's any watch shop or jeweler here in Singapore that can help change the Apple Watch battery. Even if you insist to DIY, you still need to get the proprietary battery which cost more than a traditional quartz watch.
So thumbs-down Apple for this.
Apple won't accept any repair on items beyond 5 years after sold. What about Apple Watch?
Apple has a few categories for its past products. They are Vintage and Obsolete. Vintage is for device less than up-to 5 years old where Apple is still accepting to service it up. Obsolete is more than 5 year old model and for most model (iPhone, iPad, iPod), Apple will no longer accept them for repair.
While on this Vintage and Obsolete page (here: Vintage and Obsolete on Apple), Apple never mentioned Apple Watch, but I also couldn't find anywhere else telling how long Apple is giving support or at least repair (such as replacing battery) for its Apple Watches. I'm hoping Apple has different treatment for Apple Watch, such as instead of becoming obsolete after 5 years and provide no support at all, for Apple Watch case, it's 10-20 years to become obsolete and in-between Apple will still provide support, at minimum accepting battery replacement enquiry.
When Apple Watch really rendered as obsolete, what will happen?
As of today, in its 5th year birthday, though my original Series-0 Apple Watch is no longer getting OS updates, but I can still connect the watch to my iPhone running latest iOS (it's iOS 14 at the time this article is written). What will happen in future iOS update? Will Apple always allow old-model Apple Watch to connect to the latest iOS? Or will Apple drop support of older Apple Watch model from getting connected to a newer iOS and newer iPhone?
Apple Watch without an iPhone tag and connect to it is pretty much useless, especially on the early non-GPS model like mine. And when that really happens, Apple Watch is just another time-keeping device with expensive battery replacement and slow-to-react super-lag almost-no-use OS and apps.
Will I buy another Apple Watch in the coming future?
So far, despite the Apple Watch latest model greatest features and expansions, after all the experiences of owning one, I have no plan to buy another model of Apple Watch. But hey, nobody knows if Apple can have all those doubts and issues cleared and answered, I may opt-in again, but for now it's a no.
I will keep using my current Apple Watch for as long as possible, while looking for cheaper alternative to get the battery replaced. And when my Apple Watch finally die for good, I would rather find a better alternative, the one that can last much longer, perhaps like what my dad is using, so I don't bother to get the watch replaced every few years of usage.
Recommendation for your Apple Watch
Unlike iPhone which has Optimized Battery Charging feature, so far Apple Watch doesn't have it. So here are some recommendations I can share as someone who has been using Apple Watch for the past 5 years, so you don't repeat my mistake and you can pro-long your Apple Watch battery life to the maximum possible:
1) Turn off Apple Watch after finish charging and when you are not using.
2) Don't leave Apple Watch over-charged overnight. It's not good for the battery.
You can use the trick here to smartly charging your Apple Watch without over-charging it: Smart charging trick.
Other than 2 recommendations above, I have some other tips and tweaks you can do to retain Apple Watch battery for as long as possible, check it here: Tweaks to retain Apple Watch battery.
So what are your thoughts?
For those potential buyer, after reading all above, will you still buy Apple Watch?
For those who already owned Apple Watch, what's your experience with your Apple Watch? Is it good so far?
Let me know your thoughts and experiences with Apple Watch on the comment section down below.
---
Do you have anything you want me to cover on my next article? Write them down on the comment section down below.
Alternatively, find more interesting topics on JILAXZONE:
JILAXZONE – Jon's Interesting Life & Amazing eXperience ZONE.
---
Hi, thanks for reading my curated article. Since you are here and if you find this article is good and helping you in anyway, help me to spread the words by sharing this article to your family, friends, acquaintances so the benefits do not just stop at you, they will also get the same goodness and benefit from it.
Or if you wish, you can also buy me a coffee: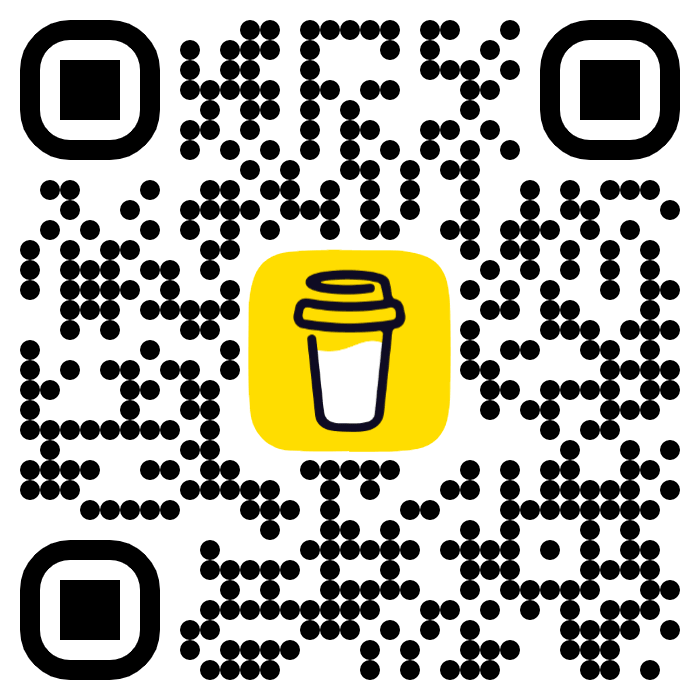 Thank you!
Live to Share. Share to Live. This blog is my life-long term project, for me to share my experiences and knowledge to the world which hopefully can be fruitful to those who read them and in the end hoping to become my life-long (passive) income.
My apologies. If you see ads appearing on this site and getting annoyed or disturb by them. As much as I want to share everything for free, unfortunately the domain and hosting used to host all these articles are not free. That's the reason I need the ads running to offset the cost. While I won't force you to see the ads, but it will be great and helpful if you are willing to turn off the ad-blocker while seeing this site.