FREE! Ep 15: FREE Games & Games. Android, iOS, PC & Xbox One. Limited Period Only. Download link inside.
Who doesn't love free stuffs? I do love them. Here are FREE stuffs for this episode. Enjoy!
There are 18 FREE games offered this time.
Ranging from Android, iOS, PC and Xbox One games.
Check out other FREE! episodes for more. Link at the bottom of this article.
Gathered across various sources around the world and from the internet, here I share with you all the FREE! stuffs – products or services – that I found them interesting. Some of them are totally FREE! while some of them are just temporarily FREE! So be sure to get/download/consume them while they are FREE!
This time, I found various FREE! apps & games for Android, iOS, PC and Xbox One platforms. Some of them are only FREE! to play (without you owning the game), some of them are temporarily FREE, some require you to read the instruction to get the app/game for FREE, while some others are FREE to keep. So don't wait to get and try them while they are FREE! Without further ado, here they are.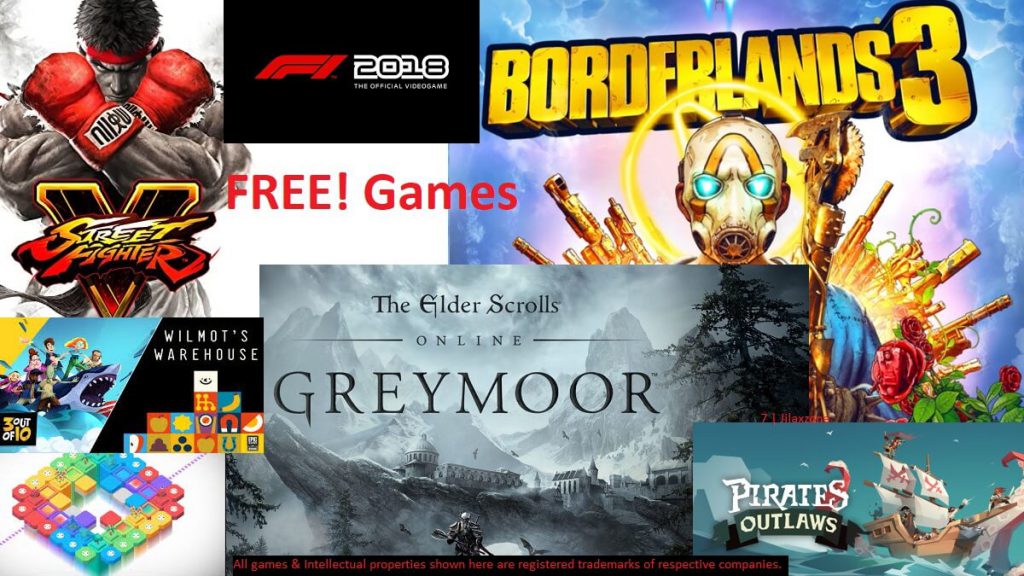 For other episodes of FREE!, check them here: FREE! All Episodes.
Play better with Controller!
Some of these games below, you can play them with a Bluetooth Controller. In case you are interested, here's the controller I use.
iPega 9083: For playing PC and Android games. I like it because the fact that it can be used both on PC and Android without much hassle (driver auto- detected and installed), plus when I'm playing any Android game, I can put my Android in between – just like a Nintendo Switch.
On Amazon:
On AliExpress:
IPEGA 9083
Alternative link in case you can't see the link above: iPega 9083 Amazon link, iPega 9083 AliExpress link.
SteelSeries Nimbus+: For playing iOS games. I like it because it's MFi certified – Made for iOS, any controller-compatible games will for sure run with this controller.
On Amazon:
Alternative link in case you can't see the link above: SteelSeries Nimbus+ on Amazon. If you need to buy the smartphone clipper, here: Nimbus iPhone clipper on AliExpress.
See the controllers in action.
Note: If you buy anything from Amazon using links above, I will earn a small commission at no extra cost charged on your purchases.
FREE! GAMES
3 out of 10 EP 5: "The Rig Is Up!"
Join the ongoing adventures of developers at the world's worst video game studio as they endure antics both absurd and topical. This week Pylon and Kevin set out on an adventure to fix Pylon's missing… face.
Bullet Echo
Lead your team to victory in this unique PvP tactical team shooter. Choose from dozens of different heroes with unique play styles and abilities. Unite with friends, set a strategy, and be the last team standing when the battle ends!
Borderlands 2: Commander Lilith & The Fight for Sanctuary
Battle new bosses, explore new areas, collect new loot (including an entirely new tier beyond Legendary), and join up with Lilith and the Crimson Raiders to take on a deranged villain hell-bent on ruling the planet.
Death Track: Resurrection
Death Track: Resurrection is a racing/action title that takes players into a post-apocalyptic, not-too-distant future where traditional sports have been replaced by far more violent entertainment. The main event, The Survival Race, is a deadly combat racing tournament that draws the world's best drivers to compete in spectacular road battles with powerful, weapons-laden hot rods. Gamers will drive, battle and try to survive in races that take place in twisted future versions of the planet's biggest cities.

Egg NS – Nintendo Switch Emulator for Android
This one is not really a game but an emulator – a Nintendo Switch emulator to be exact for Android. At this moment, it only runs for any Android smartphone using Snapdragon 855 or after plus you have to use a specific controller. Hit the link for more details.
| | |
| --- | --- |
| Type | Android App |
| Download link | Egg NS |
| Price | FREE! |
| Genre | Emulator |
| Good for | Age 4+ |
Far Cry 3 – The Lost Expeditions
Far Cry 3 players step into the shoes of Jason Brody, a man alone at the edge of the world, stranded on a mysterious tropical island cut off from civilization. In this savage paradise where lawlessness and violence are the only sure thing, players will dictate when, where and how the events of the game unfold. Players will slash, sneak, detonate and shoot their way across the island in a world that has lost all sense of right and wrong
| | |
| --- | --- |
| Type | PC Game |
| Download link | Far Cry 3 (check below on how to download) |
| Price | FREE! until 7 Sep 2020 (U.P $19.90) |
| Genre | First person shooter |
| Good for | Age 18+ |
How to download Far Cry 3:
1) Open the Ubisoft Store link above, then in case when prompted by Chinese writing with green button and blue button having "China" word, click on the blue button with "China" word on it.
2) Log in to your uPlay account.
3) Once logged in, click the blue button below / next to this text : ¥0.00 ¥88.00.
Flying Comet
Control the comet, avoid all obstacles, fly to destination.
| | |
| --- | --- |
| Type | PC & Xbox One Game |
| Download link | Flying comet |
| Price | FREE! until 10 Sep 2020 (U.P $1.49) |
| Genre | Shooter |
| Good for | Age 4+ |
Article continues below.
---
Popular on JILAXZONE today:
---
Into The Breach
Control powerful mechs from the future to defeat an alien threat. Each attempt to save the world presents a new randomly generated challenge in this turn-based strategy game from the makers of FTL.
| | |
| --- | --- |
| Type | PC Game |
| Download link | Into The Breach |
| Price | FREE! until 10 Sep 2020 (U.P $9.99) |
| Genre | Turn Based Strategy |
| Good for | Age 9+ |
Isles of Limbo
Arena-based hack-and-slash combat Fight off waves of enemies with the weight of your hammer and the grace of your sword. Spellbinding Visuals A hybrid of 3D and hand-painted art styles, animated to create a breathing, if not quite living, world between worlds.
| | |
| --- | --- |
| Type | PC Game |
| Download link | Isles of Limbo |
| Price | FREE! |
| Genre | Hack and Slash |
| Good for | Age 9+ |
Langrisser
The Japanese SRPG masterpiece Langrisser has finally arrived on mobile! Experience exhilarating turn-based battles, class-based tactical combat, unique upgrade paths for each hero, real-time PvP, world-class artwork, an all-star voiceover cast, and an unforgettable musical score, as you explore a vast fantasy world! Heed the Langrisser's call and save the continent of El Sallia from the forces of darkness!
Major Mazer
Major Mazer is a maze escape game. Navigate mazes, collect keys, and unlock the next level. Multiple mazes to solve: Swipe your way through 60 hand-crafted mazes across 5 different tiers. Additional mazes are in the works and will be added to the game periodically.
Matchy Moods
Only a few things in this world feel better and more satisfying than completing levels in Matchy Moods. But hey, try it yourself and find out why! You'll get sucked into the adorable world that belongs to these moody tiles. Suitable for every member of your family!
Overcooked! 2 – Surf 'n' Turf
Get your sunglasses on, gather your chef squad and fire up the barbecue…IT'S TIME TO GO TO THE BEACH!
Note: You need to own the base game and you need to subscribe to Xbox Game Pass Ultimate to enjoy the DLC for FREE.
Spellbreak
Spellbreak is a multiplayer action-spellcasting game where you unleash your inner battlemage. Master elemental magic to fit your playstyle and cast powerful spell combinations to dominate other players across the Hollow Lands.
| | |
| --- | --- |
| Type | PC Game |
| Download link | Spellbreak |
| Price | FREE! |
| Genre | Action RPG |
| Good for | Age 9+ |
Theatre of War 2: Battle for Caen
Theatre of War 2: Battle for Caen is an expansion pack for the critically acclaimed Theatre of War 2: Kursk 1943, an historical real-time tactical wargame. In Battle for Caen, players will control units of the British 11th Armored Division during Operation Epsom and Goodwood which took place from June 26 to July 19, 1944. Get ready for strong opposition though from the forces of the 2nd, 21st and 1st SS and 12th SS Panzer Divisions and witness even more spectacular battles involving dozens of impeccably modeled AFVs and hundreds of soldiers.
| | |
| --- | --- |
| Type | PC Game |
| Download link | Theatre of War 2 (DLC) |
| Price | Temporarily FREE! (U.P $1.99) |
| Genre | Simulation |
| Good for | Age 18+ |
Note: You need to have the base game to play this DLC.
Tom Clancy's: The Division
After a deadly pandemic sweeps through New York, it's up to Agents to save what remains. Complete missions, explore the Dark Zone, and fight back enemy factions alone or with 3 friends. Experience a full endgame offering you new PvP and PvE modes.
| | |
| --- | --- |
| Type | PC Game |
| Download link | The Division |
| Price | FREE! until 8 Sep 2020 (U.P $29.99) |
| Genre | First person shooter |
| Good for | Age 18+ |
Warhammer Underworlds: Online
Lead your fighters to Glory in the ultimate PvP dice-and-cards strategy combat game. Warhammer Underworlds: Online pits mighty warbands against one another in an eternal battle for glory in the realms of the Age of Sigmar.
Wormster Dash
Get ready for our breathtaking new game, Wormster Dash! The whole game is hand-drawn on paper! It is a hard challenge to escape from the monster, there are no checkpoints to make life easier. Prepare yourself for a one-of-its-kind runner game with hidden passages, deathly traps and a dazzling fantasy world. Your task is to outrun a menacing monster you awakened when digging too deep into sacred grounds.
Not enough FREE! stuffs here?
Browse FREE! section at JILAXZONE for more FREE! contents and stuffs! While some of the FREE! contents are available within limited time and period only but many are still available as always FREE!
---
Do you have anything you want me to cover on my next article? Write them down on the comment section down below.
Alternatively, find more interesting topics on JILAXZONE:
JILAXZONE – Jon's Interesting Life & Amazing eXperience ZONE.
---
Hi, thanks for reading my curated article. Since you are here and if you find this article is good and helping you in anyway, help me to spread the words by sharing this article to your family, friends, acquaintances so the benefits do not just stop at you, they will also get the same goodness and benefit from it.
Or if you wish, you can also buy me a coffee: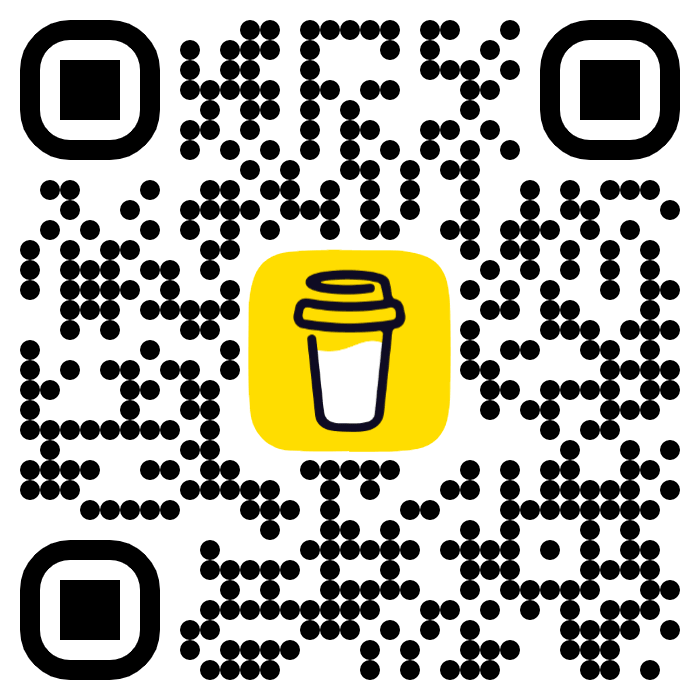 Thank you!
Live to Share. Share to Live. This blog is my life-long term project, for me to share my experiences and knowledge to the world which hopefully can be fruitful to those who read them and in the end hoping to become my life-long (passive) income.
My apologies. If you see ads appearing on this site and getting annoyed or disturb by them. As much as I want to share everything for free, unfortunately the domain and hosting used to host all these articles are not free. That's the reason I need the ads running to offset the cost. While I won't force you to see the ads, but it will be great and helpful if you are willing to turn off the ad-blocker while seeing this site.