AltStore: How to remove App IDs from Altstore iOS
Did you know that AltStore has limit of only 10 apps that can be installed? But so far there is no way to delete existing App Ids.
At the time this article is written, while you can delete any apps/games you have sideloaded via the AltStore, but there is no way you can remove nor delete any app ids you have sideloaded from the AltStore (current AltStore is on version 1.3.4).
Not sure why Riley Testut – creator of AltStore – didn't include delete/remove feature on the AltStore, however that doesn't mean you stuck forever with those app ids.
There's a workaround for that. Let me show you how.
---
For other articles related to AltStore, do check them out here: AltStore articles.
---
Workaround to delete / remove App IDs from AltStore
The workaround is fairly simple, but need your patience: wait for the app id to expire.
If you are sideloaded apps or games via AltStore using Apple FREE developer account, each of those apps or games can only last for 7 days before it needs to get refreshed. So in any case you want to get rid of those apps or games:
1) First, uninstall the sideloaded app/game you do not want anymore. Do normal delete like how normally you remove apps from the iOS.
2) Open AltStore from your iOS device, under "My Apps" tab, ensure the app/game you want the app id to be removed is not part of "InActive". If it is, do activate the app/game. Then redo step 1 – to uninstall.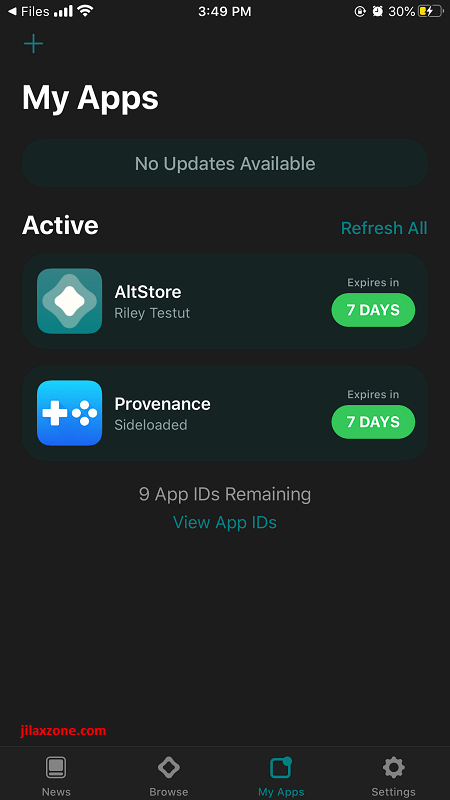 3) Inside AltStore and under "My Apps" tab, scroll all the way to the bottom, take note too on the remaining App IDs available and tap on "View App IDs".
4) Inside App IDs, check the remaining days for any app/game you want their App IDs to be removed. That is how long you need to wait and be patience about it. Go to next step only after the app/game has expired. For now, all you need to do is close the AltStore, ensuring yourself to avoid pressing "Refresh All" under "My Apps" tab. and to just use your iOS device as normal.
5) After N-days (N refer to the remaining days of each apps/games inside AltStore), open AltStore app, then navigate to "My Apps" tab, AVOID PRESSING "REFRESH ALL" AT ALL COST. Scroll all the way to the bottom, then now take note on the remaining App IDs and compare with the number of App IDs you have collected on step 3, the remaining App IDs should have been increasing for each apps/games that has expired. To ensure, tap on "View App IDs". Those expired Apps or games shouldn't be listed anymore in App IDs window.
Bring it all together
I'm hoping Riley Testut can figure out how to add remove app id feature in the next release of AltStore, but until that is happening, the best way to remove app ids from AltStore is to wait until the app is expired.
Let me know if this doesn't work for you on the comment down below. Cheers!
---
Do you have anything you want me to cover on my next article? Write them down on the comment section down below.
Alternatively, find more interesting topics on JILAXZONE:
JILAXZONE – Jon's Interesting Life & Amazing eXperience ZONE.
---
Hi, thanks for reading my curated article. Since you are here and if you find this article is good and helping you in anyway, help me to spread the words by sharing this article to your family, friends, acquaintances so the benefits do not just stop at you, they will also get the same goodness and benefit from it.
Or if you wish, you can also buy me a coffee: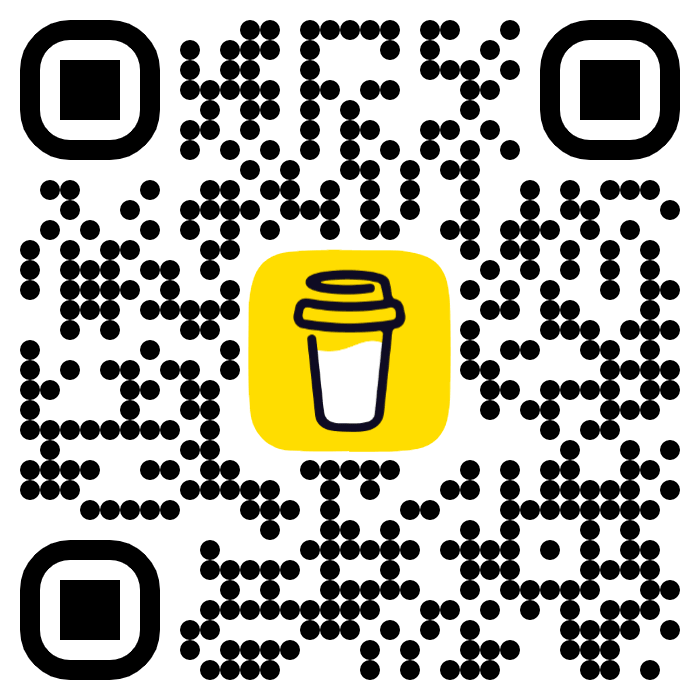 Thank you!
Live to Share. Share to Live. This blog is my life-long term project, for me to share my experiences and knowledge to the world which hopefully can be fruitful to those who read them and in the end hoping to become my life-long (passive) income.
My apologies. If you see ads appearing on this site and getting annoyed or disturb by them. As much as I want to share everything for free, unfortunately the domain and hosting used to host all these articles are not free. That's the reason I need the ads running to offset the cost. While I won't force you to see the ads, but it will be great and helpful if you are willing to turn off the ad-blocker while seeing this site.