GrabPay Card: A more convenient way to pay, compatible with most merchants, plus get the rewards and perks
In today's digital payment era, having a physical card to pay sometimes is still better and more convenient. Check out the reasons below.
Grab, originally known as a ridesharing company in South East Asia, today keeps expanding its line of business. Food delivery and digital payment were added last few years back. Now its latest move is by making a physical payment card for GrabPay. It functions just like a credit/debit card, and its called GrabPay Card.
Check the unboxing video below.
Advantages and why you want to use GrabPay Card
These are advantages you can get if you are using GrabPay Card VS if you are using the digital GrabPay
1) It's free. As long as you have your GrabPay account. As of this article is written, there's no annual payment required for the card. Check Grab offical web here for more details.
2) Most compatible with merchants. Any merchants accepting debit/credit card payment (including PayWave or MasterPass), also able to accept payment using this GrabPay Card. Because like it or not, as of today, not all merchants are accepting GrabPay as its payment method, however there are more merchants accepting payment via debit/credit card. Grab is trying to fill the gap by introducing this GrabPay Card.
3) Sharing GrabPay account. Before GrabPay Card comes into existance, 1 Grab account can only be used with just 1 phone. Now with this GrabPay Card, it's litterally enabling 1 Grab account to be used by 2 persons: 1 use the account on the phone, 1 use the physical card. Now both my wife and I can use 1 Grab account. The reason why 1 account instead of 2 accounts, explained on the next 2 advantages.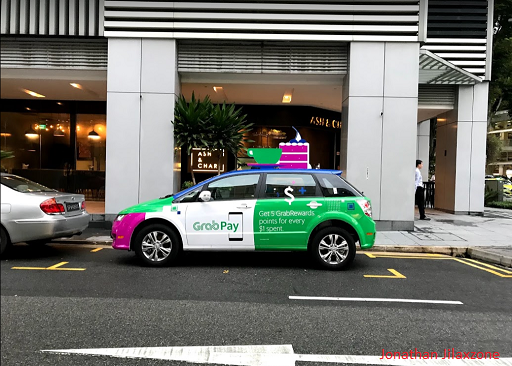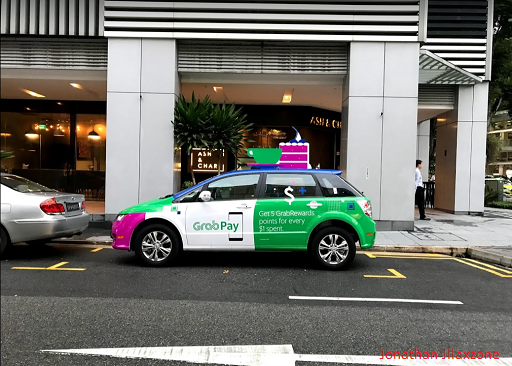 4) Credit card rewards/rebates. This is indirect advantages and you can only get this if you credit card offers rewards/rebates. Grab enables you to topup Grab account with credit card. The more you topup, the bigger Credit card rewards/rebates you are entitled to.
5) Double rewards. First, if you are using Credit card to topup Grab account, you get rewards/rebates from the Credit card; second, Grab itself offers rewards (GrabRewards points) for any transactions done using its Grab account. And with 2 persons using 1 account, the transactions are accumulated into 1 single account – enabling you to get more points and better rewards.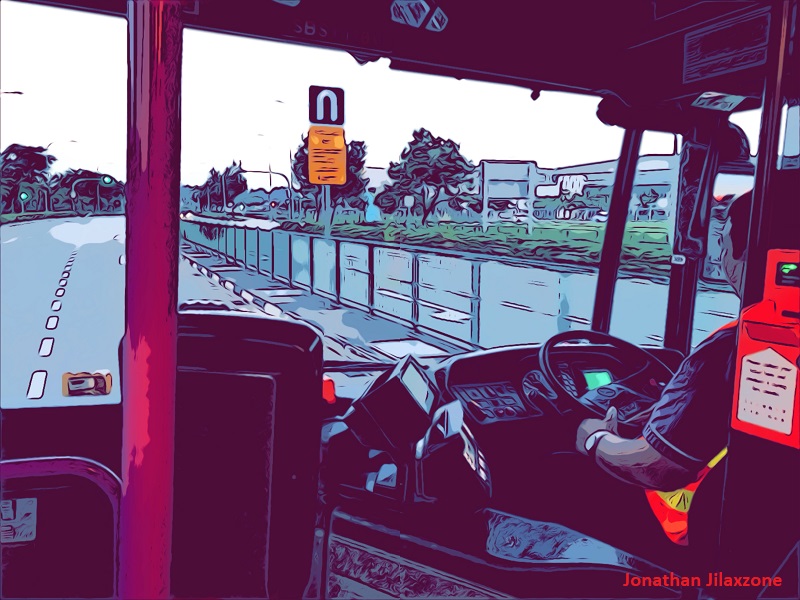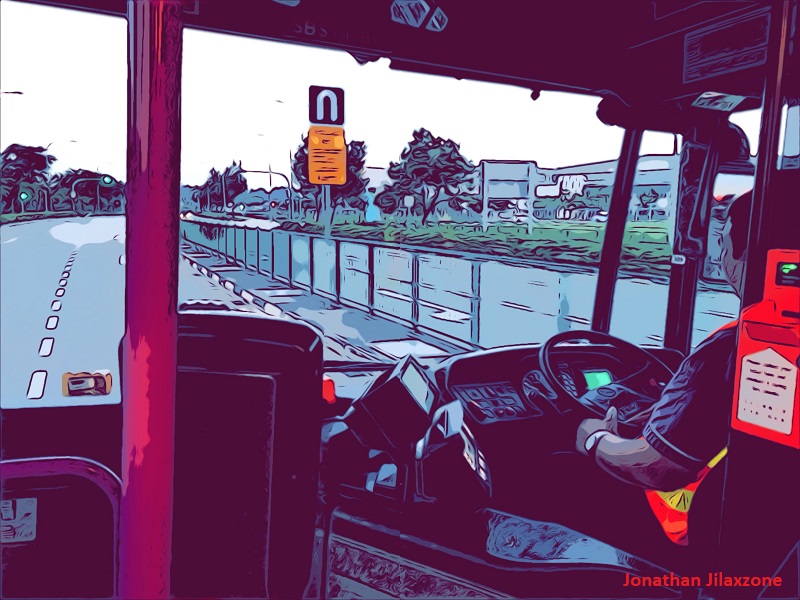 6) Use it to pay bus/MRT (in Singapore). That means, you will never need to queue on the MRT station to top-up your MRT card, instead top-up via the Grab app. Even better, if you are using Credit card to top-up your GrabPay Wallet, that means you are paying bus/MRT with Credit card (= more rewards/rebates).
7) Use it to withdraw money when you are overseas. Do note, there's fee incurred when you withdraw money using the card overseas. Do check Grab offical website here for more details.
So with all these advantages, why not get a GrabPay Card? I did get it, the unboxing video above is my own GrabPay Card.
How to get your GrabPay Card today
Now, if you are interested to get yours today, here are the steps. Simple and easy.
---
Disclaimer: This is not an invitation. This is also not a sponsored post. This article is part of me sharing my experiences and showing (potential) benefits I'm getting from getting a GrabPay Card. The same thing may or may not work for you. In any case you decide to get your own Grab account, GrabPay or GrabPay Card,  do ensure you understand fully what you are getting and do it at your own risk. Under no circumstances will I be held responsible or liable in any way for any claims, damages, losses, expenses, costs or liabilities whatsoever (including, without limitation, any direct or indirect damages for loss of profits, business interruption or loss of information) resulting or arising directly or indirectly from the use of this article and its contents.
---
1) In case you haven't got the app installed, install Grab app. Then register your Grab account. Otherwise skip this step and proceed to next step.
Android: download link
iOS link: download link
2) If you have setup your GrabPay Wallet before, skip this step. Tap on Payment on the bottom tray in your Grab app, then tap on Get your GrabPay Card now within the GrabPay Wallet section at the top of the screen. Follow the instructions on the subsequent screens to complete your registration.
3) Once you have GrabPay Wallet activated, go to your GrabPay Card and tap Request physical card.
4) Verify your mailing address. You can also manually change the mailing address if you prefer to receive it elsewhere.
5) Tap Confirm Address.
You will receive your physical card within 7-10 business days after submitting your request.
---
Do you have anything you want me to cover on my next article? Write them down on the comment section down below.
Alternatively, find more interesting topics on JILAXZONE:
JILAXZONE – Jon's Interesting Life & Amazing eXperience ZONE.
---
Hi, thanks for reading my article. Since you are here and if you find this article is good and helping you in anyway, help me to spread the words by sharing this article to your family, friends, acquaintances so the benefits do not just stop at you, they will also get the same goodness and benefit from it.
Thank you!
Live to Share. Share to Live. This blog is my life-long term project, for me to share my experiences and knowledge to the world which hopefully can be fruitful to those who read them and in the end hoping to become my life-long (passive) income.
My apologies. If you see ads appearing on this site and getting annoyed or disturb by them. As much as I want to share everything for free, unfortunately the domain and hosting used to host all these articles are not free. That's the reason I need the ads running to offset the cost. While I won't force you to see the ads, but it will be great and helpful if you are willing to turn off the ad-blocker while seeing this site.