Facebook Cafe: Facebook efforts to educate its users | Singapore
Apart from social media, Facebook now opens cafe!
I am a Facebook user, well a totally passive one. The last time I logged in to Facebook to update my status was probably, hmm, I don't think I remember. Probably it was 8 years back? Not sure. However, recent times, the only reason I logged in to my Facebook is only because certain apps or websites require me to link or open my Facebook for verification. Though a passive user here, that doesn't stop me to go visit Facebook pop-up cafe – the first to see in Singapore.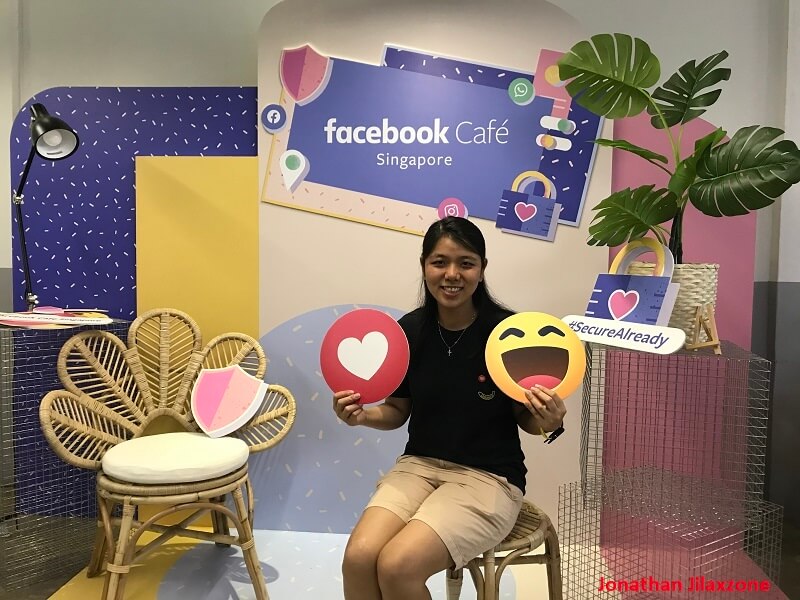 Facebook Pop-up Cafe: Location
Situated in Tanjong Pagar area, it took over the existing cafe operated on the premise for 3 days. Yes, that's why it's called a pop-up cafe.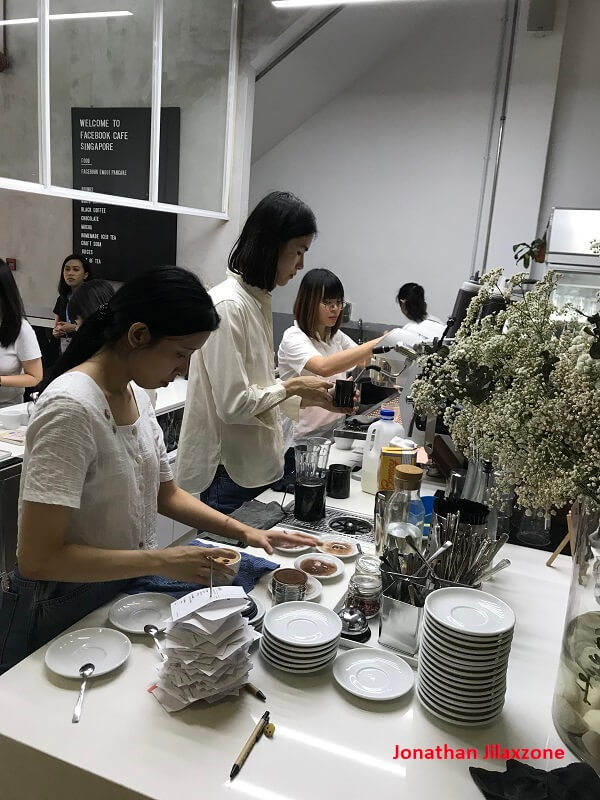 Here's the exact address and other important details.
| | |
| --- | --- |
| Address | 39 Tanjong Pagar Road |
| How to get here | It's between Chinatown MRT and Tanjong Pagar MRT. You need to walk 700m – 1KM (between 10-15 minutes), or alternatively you can take bus Service 80 or 145 and alight at Opp Fairfield Meth Church. |
| Best day & time to visit | It opens only on 22, 23 and 24 November 2019 between 9am to 6pm, so come while you can. |
| Must try food | The pancakes! |
Here's in the Google Maps.
You can zoom in/out, pinch in/out as you like.
Facebook Pop-up Cafe: Come between 22 – 24 November 2019
These 3 days (between 22 November 2019 till 24 November 2019), you can come and visit it. If you see this post after the mentioned date, don't come as Facebook cafe shall be gone by then.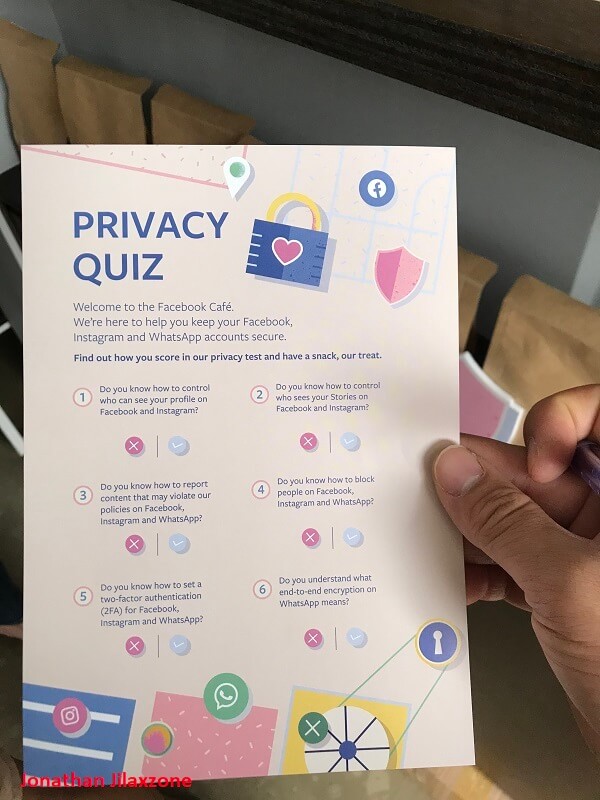 But in case you manage to see this post within the dates mentioned, do come here to enjoy free coffee, tea, juice, soda and pancake – all by Facebook.
Facebook Pop-up Cafe: Menu
FYI, everything served here is $0 a.k.a free!
While there are plenty of drinks to choose from – there are coffee, tea and their variants, juices, sodas – but there is only 1 main menu: ice cream pancake – or Facebook themselves called it Facebook Emoji Pancake. There are 3 pancake variants being served but unfortunately you can't choose. The pancake you'll get depends on the answer on the questionnaire given when you enter the premise.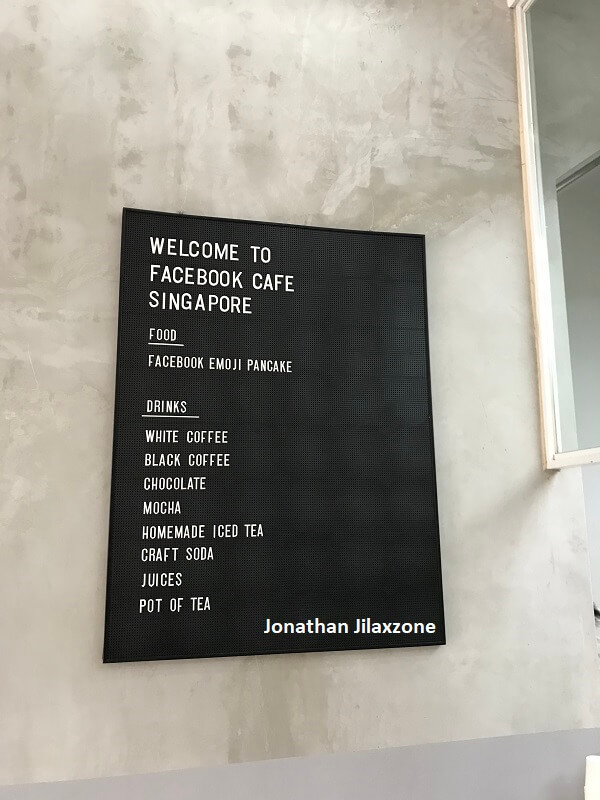 Hints how to get the Pancake variant you want:
There are only 3 variants, and here's how you can get them:
1) Variant 1 – Love: if you answer all yes on the given questionnaire, then you'll get this strawberry ice cream pancake – they called love pancake.
2) Variant 2 – Wow: if your answer on the given questionnaire has a mix between yes and no, then you'll get orange ice cream pancake – they called Wow pancake.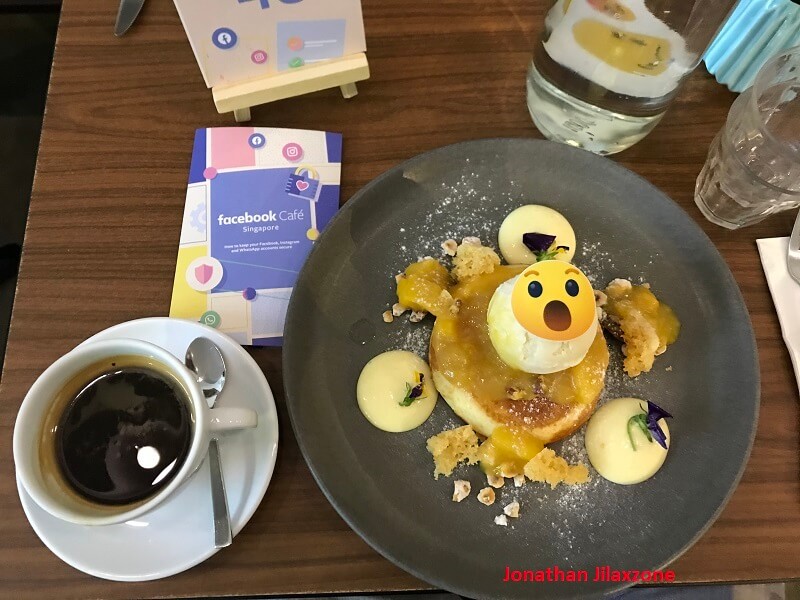 3) Variant 3 – Sad: if you answer all no on the given questionnaire, then you'll get chocolate ice cream pancake – they called sad pancake (because you answer all with no).
Facebook Pop-Up Cafe: an effort to educate its users.
In recent years, if you are not living off-grid and super ignorant, you may have heard many privacy cases that came across to Facebook. From Presidential election, Cambridge Analytica, to the recent one where Facebook is found spying using users' camera while using Facebook.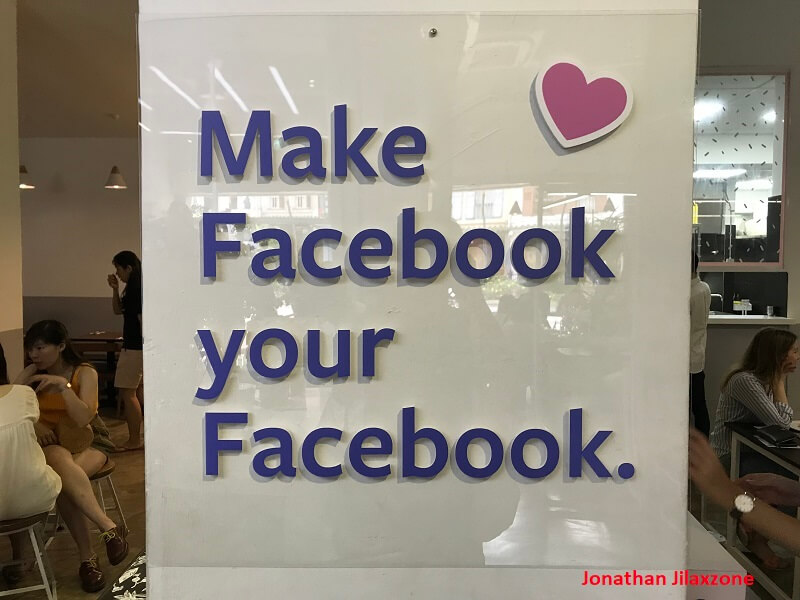 The pop-up cafe is not only serving coffee, tea and pancakes for free, that's just the side menu. The main menu is Facebook mission to educate its users (YOU!) so that you aware that you can take control of your account – whether you want to make it all public or go all private. Inside the cafe, Facebook offers their team of experts to answer all your question related to Facebook and your privacy within Facebook group of apps and websites.
Fun fact check: Do you know Facebook is not only has Facebook, but it also has Instagram, WhatsApp and Oculus?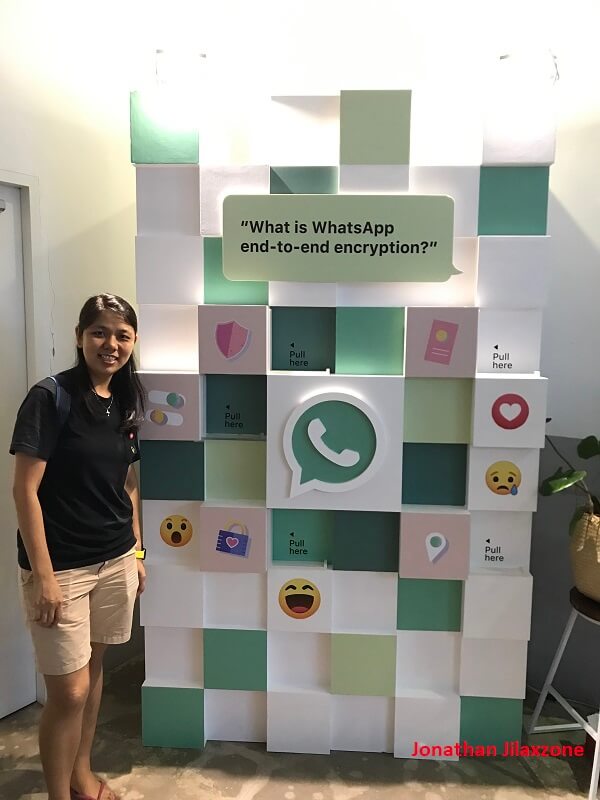 They originally weren't Facebook. But along the way, Mark Zuckerberg decided to buy them and so here they are today, those I mentioned are part of Facebook company.
Bring it all together
So good job to Facebook. That's a good (alternative) way to educate your users about what they can do with their privacy. Hopefully, next time it won't be just a pop-up store but a more permanent one with the same coffee and pancake treats 🙂
I'm wishing for other tech companies to do what Facebook is doing to educate its users – free coffee and pancakes!
---
Do you have anything you want me to cover on my next article? Write them down on the comment section down below.
Alternatively, find more interesting topics on JILAXZONE:
JILAXZONE – Jon's Interesting Life & Amazing eXperience ZONE.
---
Hi, thanks for reading my curated article. Since you are here and if you find this article is good and helping you in anyway, help me to spread the words by sharing this article to your family, friends, acquaintances so the benefits do not just stop at you, they will also get the same goodness and benefit from it.
Or if you wish, you can also buy me a coffee: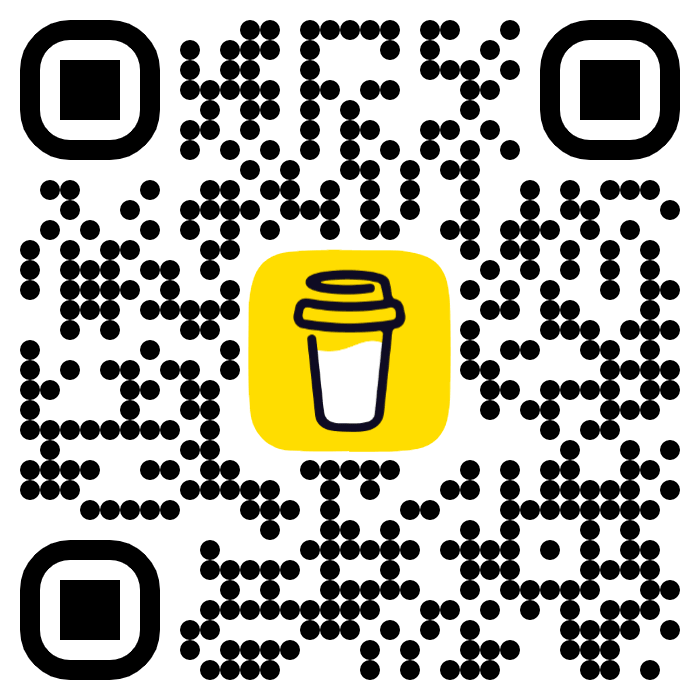 Thank you!
Live to Share. Share to Live. This blog is my life-long term project, for me to share my experiences and knowledge to the world which hopefully can be fruitful to those who read them and in the end hoping to become my life-long (passive) income.
My apologies. If you see ads appearing on this site and getting annoyed or disturb by them. As much as I want to share everything for free, unfortunately the domain and hosting used to host all these articles are not free. That's the reason I need the ads running to offset the cost. While I won't force you to see the ads, but it will be great and helpful if you are willing to turn off the ad-blocker while seeing this site.