KBRI Singapore | Kedutaan Besar Republik Indonesia di Singapura | Indonesian Embassy in Singapore
Butuh perpanjang paspor di negara Singa? Atau butuh translate atau legalisir akte lahir untuk kebutuhan PR?
Gampang, datang aja ke Kedutaan Besar Republik Indonesia (KBRI) Singapura.
In case you can't understand Bahasa Indonesia, you can make use of the translation to English found on this page to translate the writing to English.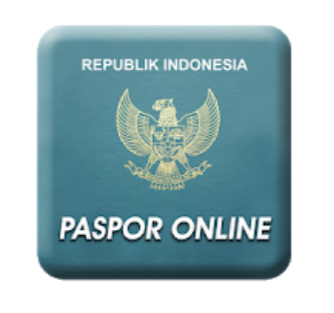 Bikin / perpanjang Paspor di Indonesia (bukan luar negeri), cek disini.
Lokasi KBRI Singapura
7 Chatsworth Road
Singapore 249761
How to get there to KBRI Singapura
Bus service: 75
Nearest MRT: Orchard MRT
My Recommendation:
Versi full ekonomis: Naik kereta ke Outram Park MRT, lalu ambil exit A dan jalan ke bus stop di dekat situ. Bus stop name: Opp Outram Park Station. Bus stop number: B06011. Dan tunggu bus 75.
Kalau bus 75 datang, tanya saja, "Going to Grange Road?", Selama supir nya jawab iya, naik bus 75 dan turun 7 stop setelah nya di bus stop name: Gramercy Park (formerly known as Lucky Tower – bukan Lucky Plaza yah!) bus stop number: B13171.
Ribet atau report? Naik Grab atau taxi aja!
Versi naik taksi ekonomi: Kalau mau naik taxi/Grab dan tidak mau kemahalan, naik kereta dahulu aja ke Orchard MRT, lalu ambil exit B ke jalan Orchard Turn. Dari situ baru deh naik taxi/Grab ke KBRI Singapura. Harusnya ongkos nya  tidak lebih dari $10 kok.
Jam operasional KBRI Singapura
Jam buka: Senin hingga Jumat, jam 09:00 – 17:00
Waktu istirahat: Jam 13:00 – 14:30
Jam nya terbagi jadi 2 section:
Application submission: Jam 09:00 – 12:00
Application collection: Jam 15:00 – 17:00
---
Find other awesome articles, tips, tricks related to Life and Tech, iOS and Android quick review on:
---
Kontak & Hotline KBRI Singapura
Telp         : (+65) 6737 8020
Fax          : (+65) 6737 5037 / 6235 5783
Website  : www.kemlu.go.id/singapore
Email       : info@indonesianembassy.sg
Khusus untuk hari Sabtu, Minggu dan Public Holidays:
Untuk keperluan proteksi rakyat Indonesia, telpon: (+65) 9295 3964
Untuk Paspor dan keperluan imigrasi dadakan, telpon: (+65) 9186 0058
Tips dan trick dan Hal yang perlu di perhatikan di KBRI Singapura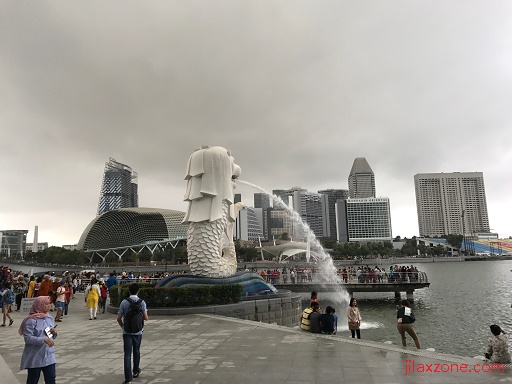 1) Pakai baju yang sopan. Jangan pakai celana pendek, rok pendek, sendal jepit. Walaupun Singapore notabene itu negara bebas, tapi ingat, Anda memasuki wilayah Kedutaan Besar Republik Indonesia.
2) Jangan bawa tas besar.
3) Datang pagi, kalau bisa sebelum jam 8 pagi walaupun jam buka official jam 9 pagi. Alasan nya, ramai! Kalau datang kesiangan, biasa nya antrian nya sudah panjang. Kalau datang sebelum jam buka official, Anda harus antri di luar KBRI dan di ijinkan masuk satu per satu (First come first served).
4) Bawa kartu spare (KTP atau EZ-Link) untuk di tukar di pos satpam dengan kartu pengunjung. Jangan pakai kartu EP, WP atau PR card, karena mungkin di butuhkan di dalam.
5) Pakai kartu pengunjung yang di berikan, kalau ketangkap tidak pakai, akan di tegur.
6) Sesudah berhasil masuk ke wilayah KBRI, segera masuk ke gedung dan ambil nomor antrian. Jangan malu bertanya kalau tidak yakin. Lantai 1 untuk perpanjang paspor, lantai 2 untuk keperluan translate dan legalisir.
7) Selama nunggu dan kalau lapar, di bagian belakang wilayah KBRI ada kantin yang menyediakan aneka makanan dan minuman Indonesia. Gorengan dan teh botol Sosro adalah salah dua contoh nya.
Keterangan lebih lengkap mengenai KBRI Singapura
Silahkan cek di website resmi nya: https://www.kemlu.go.id/singapore/en/kontak-kami.aspx.
---
For Life, Tech tips, iOS and Android Apps and Games quick review, do visit below:
---
Hi, thanks for reading my article. Since you are here and if you find this article is good and helping you in anyway, help me to spread the words by sharing this article to your family, friends, acquaintances so the benefits do not just stop at you, they will also get the same goodness and benefit from it.
Thank you!