Singapore – Buying HDB: How to know the average house selling price & buying price of the surrounding HDB area – HDB Price Index and Statistics
HDB, short for Housing Development Board is a both Singapore government body that regulates public housing and also a term used by Singaporean and many living in Singapore to refer to its public housings (by right it should be HDB house but most call it just HDB).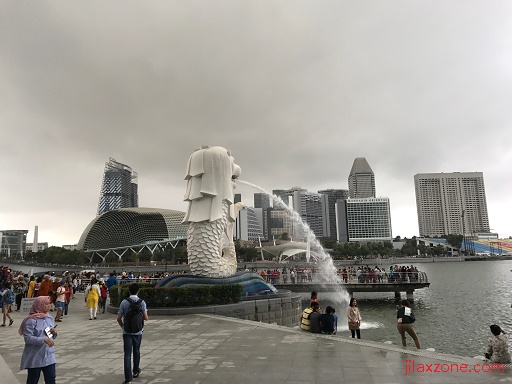 Unlike other countries, in Singapore most people are buying and staying in a HDB houses.
This article is intended for both buyer looking to buy resale HDB as well as for seller looking to sell resale HDB.
Do check here for other articles related to HDB.
Do check here for other present and past Singapore news and lobangs you missed or may have missed before.
How much the average selling price or buying price of "this" HDB area
A typical common question that comes to one minds when it comes to buy or sell HDB house is, "how much is the average selling price or buying price of 'this' HDB area?"
"This" above refer to your HDB area (if you are a seller) or refer to your preference location (if you are a buyer).
Of course, as a seller, it's your own HDB house, you can sell as high or as low as you want and since every house though they were built the same or similar, but after years of staying, living and renovation works done, a HDB house can be totally different between yours and your neighbor. But having to know the average selling price of your surrounding HDB area should be good for your reference and won't cause any harm to you as well as a seller.
And of course as a buyer, knowing the average buying price on the surrounding area would be good, so that you won't offer way above the market price, though again I should say, especially when buying a resale HDB, every HDB house is totally unique. They could have the same size, sitting on the same floor, but due to renovation works, maintenance done, they could look and of course value and priced differently.
---
Find other awesome articles, tips, tricks related to Life and Tech, iOS and Android quick review on:
---
Here's how you can check the average selling price and buying price of certain HDB location
In short, you can check here.
But in case the link is broken due to HDB change their website structures and links, here's how to find it.
1. Go to HDB website http://www.hdb.gov.sg.

2. Navigate to Resale HDB then find Resale Statistics.
3. Under Resale Statistics page, find Resale flat Prices and click on "Resale Flat Prices".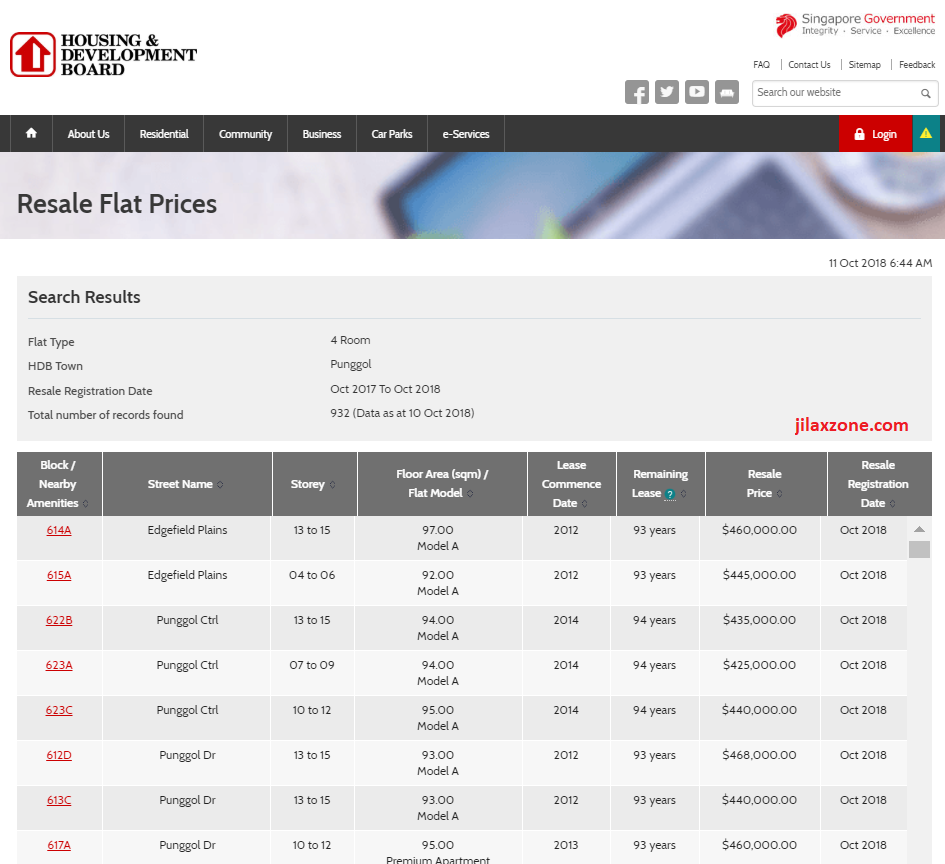 On the link provided, you can find not only the average selling price and buying price, but also HDB remaining years of lease and the year it was built. How cool that is!
And the great thing is…
The link provided is Singapore government website, and the data provided is by HDB and not any third parties, so the information you get is 100% accurate and correct. The best thing is that, all this info is totally FREE.
Unfortunately not many knows about the link and not many knows that such accurate data exists for FREE, that's why with my writing, hopefully more and more potential home buyers (or home sellers) able to get this info which I hope eventually will help them to better make decision when buying or selling HDB houses in Singapore. If you have relatives, friends, colleagues who have interest in buying or selling resale HDB, do help them by sharing this article to them.
---
For Life, Tech tips, iOS and Android Apps and Games quick review, do visit below:
---
Hi, thanks for reading my article. Since you are here and if you find this article is good and helping you in anyway, help me to spread the words by sharing this article to your family, friends, acquaintances so the benefits do not just stop at you, they will also get the same goodness and benefit from it.
Thank you!