Today is the day! Get yourself ready to install iOS 12 – Step by Step, Tips and Tricks Inside.
Yes! Today 17th September 2018 is the day where Apple will push iOS 12 to the public.
Get Yourself and Your iOS Device Ready for iOS 12
To get yourself and your device ready, make sure to do the following.
1) Make sure your iOS device has enough room for the new iOS to install. Although since iOS 11, Apple has a way to install new iOS with limited space, but do spare whenever possible at minimum 3-4 GB to speed up the whole installation process. On iPhone 7 Plus, the size of iOS 12 Final is 2.7GB, if your iPhone is newer, likely it needs more space.
2) Back up your iOS device, back up your photos, videos. Uninstall rarely-used app with this offloading method to preserve their app data/game save. Check here to see how you can do it.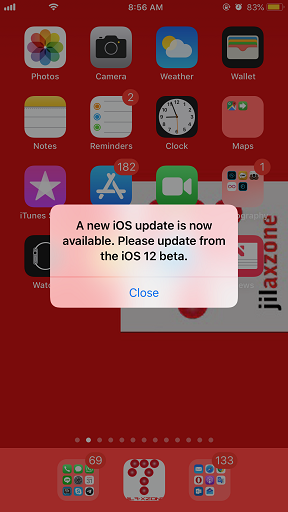 3) You'll get pop-up telling iOS 12 is ready. If not, you can check yourself, by go to Settings, then General then Software Update.
4) When it's ready, download the iOS 12. While download, make sure your iOS device has at least 50% battery – if not, charge it.
5) Once downloaded finish, proceed to install iOS 12.
I'm not sure when Apple shall push the updates – according to rumor is 10:00 am PDT, but in case you can't wait and to avoid the crowds, follow this steps (check here) to install them earlier than everyone else.
Devices compatible with iOS 12
Here they are:
Tips and Tricks, Features and Hack for your new iOS 12
I have used iOS 12 since early June 2018, that's when Apple came out with Public Beta version of iOS 12, so I have found plenty of tips and tricks as well as features and "hack" which you can find and use on your iOS devices with iOS 12 installed.
Find out them here.
---
For Life, Tech tips, iOS and Android Apps and Games quick review, do visit below:
---
Hi, thanks for reading my article. Since you are here and if you find this article is good and helping you in anyway, help me to spread the words by sharing this article to your family, friends, acquaintances so the benefits do not just stop at you, they will also get the same goodness and benefit from it.
Thank you!