Celebrating 10 Years of Android: Android P – 10 New Features and Download Link
This year, Android is turning 10! Yay!
Since its inception on 2008, Android mission was never changed. It's aiming to be the open source operating system which can be used by everyone on any devices. Now Google would like to remind us all with this 10-year Android anniversary video.
And to celebrate 10 years of Android, Google introduced to the world: Android P. P for Peppermint?
First announced during Google I/O 2018, Android P, as Google said on its website, is an important step toward bringing machine learning to everyone with an operating system that learns from you, adapts to you and helps you with everyday tasks.
Check and see here the official Android P introduction videos by Google.
The video contains everything Google announced during Google I/O 2018. It's almost 2 hours long. If you guys would like to see only the Android P portion, fast forward to minute 55.20 till 1.33.18.
For Android P download link and/or If you prefer to read, continue below.
These are 10 Android P New Features
In alphabetical sequence, here they are new Android P features introduced during Google I/O 2018.
1. Adaptive Battery and Adaptive Brightness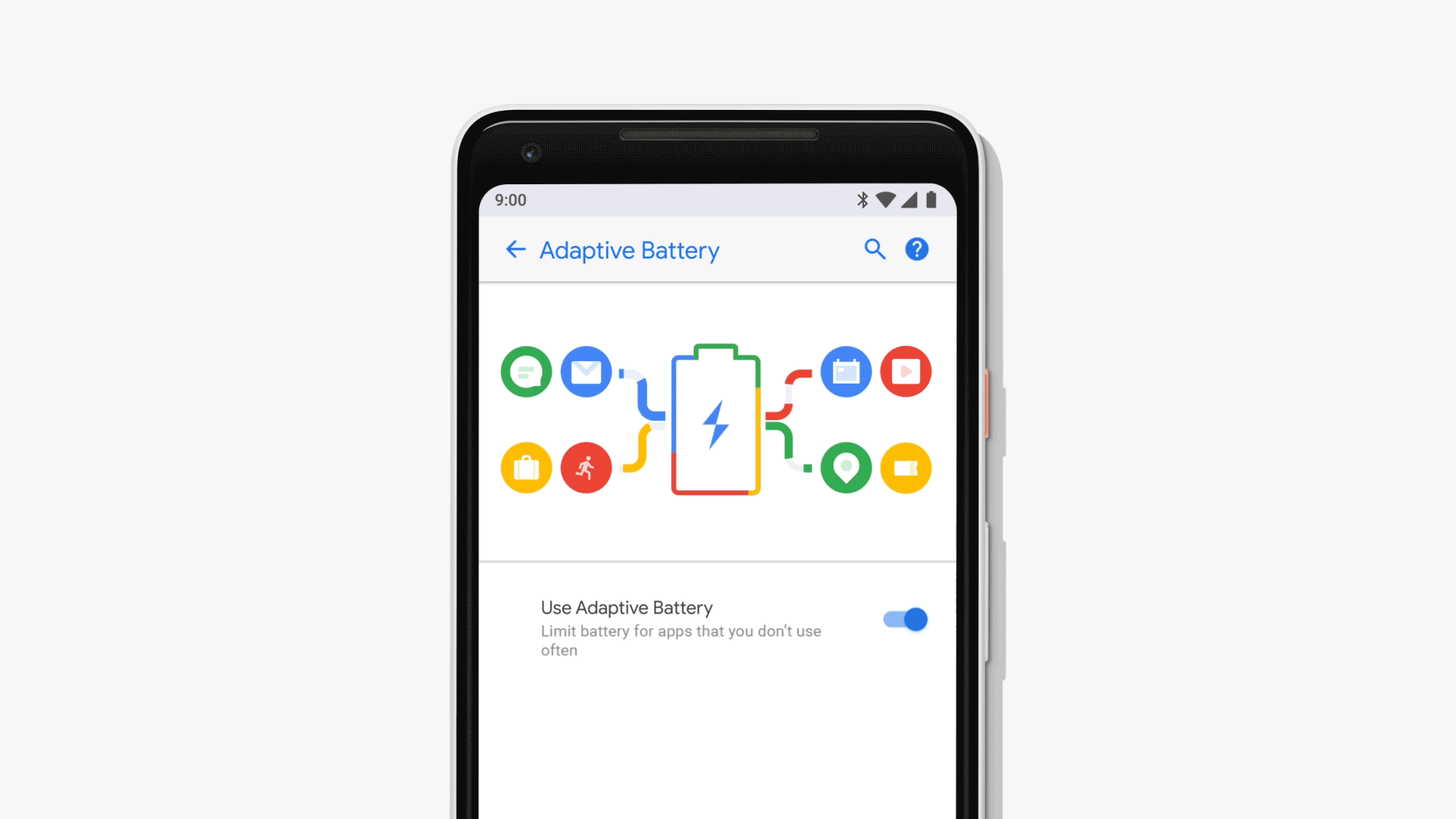 Using DeepMind A.I and Machine Learning, Android P will learn your usage pattern to give out the best possible performance and display while trying to maintain the battery life for as long as possible. Same goes to the display brightness. So the very same smartphone, when you upgrade to Android P, you should see much better battery life performance.
2. App Actions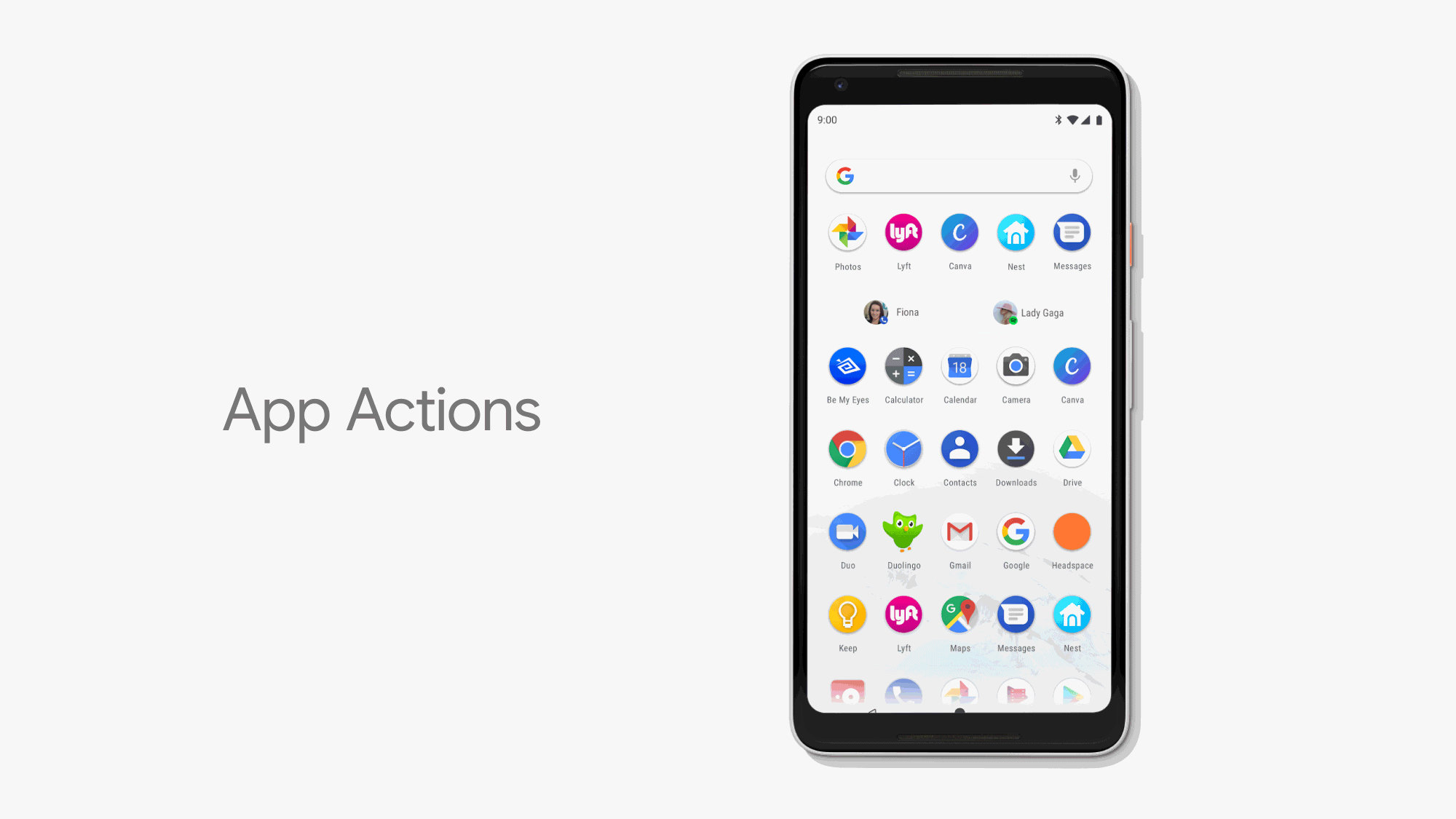 Predicts your next action. You plug your headset to the phone then what? Likely you'll open Music app and start listening to the tunes. That's what App Actions is trying to do. It will predicts your next action and giving you pops-up. Similar feature is seen on Tasker app.
3. App Timer
Set how long you want to use your app and will nudge you when the time limit is about to end. It will also change the app icon to grayscale once the timer runs out. This is part of Google commitment to make us, human, to be more present with other human-beings.
---
Find other awesome articles, tips, tricks related to Life and Tech, iOS & Android quick review on:
---
4. Dashboard
A visual reporting around Android – your Smartphone/tablet. It will show you how long have you been used the device, how much time you have spent on each of the apps, how long you have logged in to your device. Everything in one glance and built-in to the OS.
5. (Enhanced) Do Not Disturb
The same Do Not Disturb function but enhanced further to show you no visual popup when Do Not Disturb is activated. So no ring, no sound, no screen turning on, which aim you to be more present with the other human-beings during your Do Not Disturb time.
6. Google Lens
This time to merge into phone camera. Not only it will help you translate foreign languages to your language, now it will also show you important notes on the things that you pointed the camera at. For example, you are going to a new place and see a historical building. Pointing the camera with Google Lens, the phone will show you the info of that historical building – instantly. No need for you to do Google Search.
7. Google Maps
Google Maps soon won't only be used as an app to give you direction, but also able to give you recommendation based on your preferences. Google Maps will have "For You" tab which focus on you, showing what's happening on your neighborhood. Google Maps will also have "Your Match" tab to show you recommendation of places, such as restaurant that you likely like to give a visit – based on what Google know and based on your input (rating for the restaurants, places you have been to).
8. Slices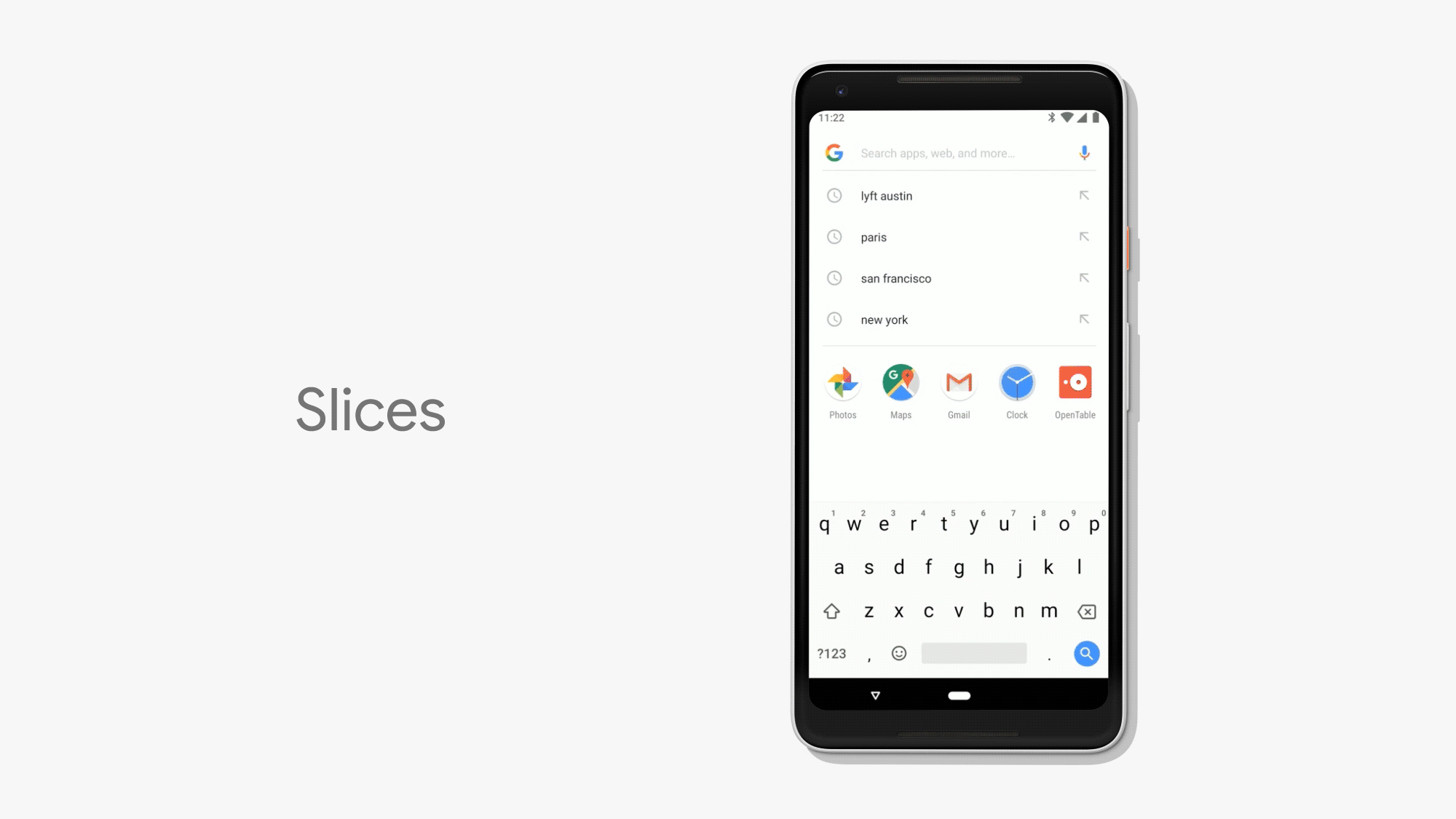 Search Google and get slices of your related app, shown on Google search result. For example, you are searching for Lyft, if you installed Lyft on your device, it will give you option to book Lyft ride directly from Google Search.
9. Wind down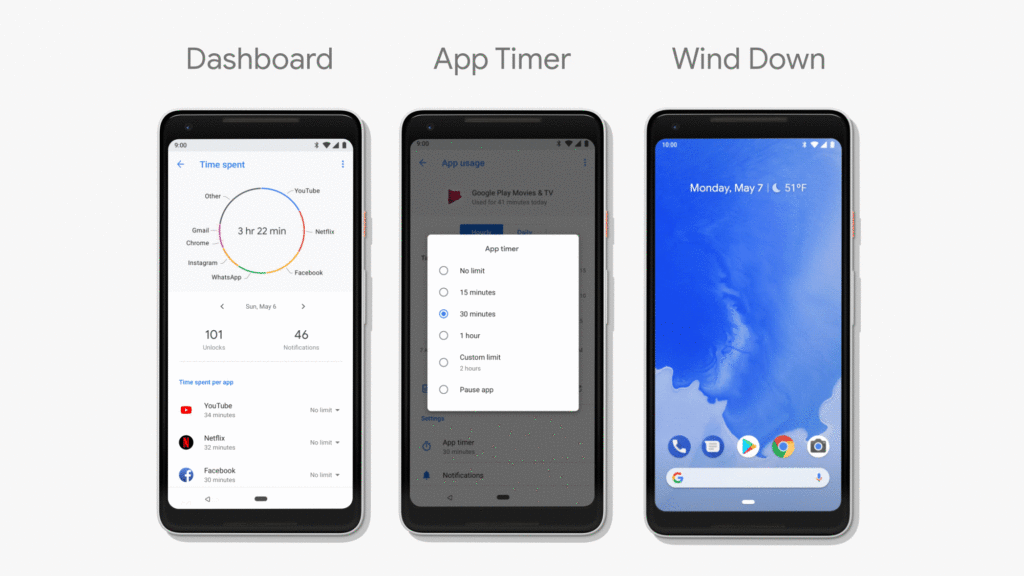 It's basically combination of Night Light, Do Not Disturb and turn screen into grayscale during bed time. Like Dashboard, App Timer and Do Not Disturb, Wind Down is also part of Google's effort, aiming us – to be more present with other human beings.
10. New System Navigation
It works similar to the iPhone X with iOS 11. Slide from bottom screen to the middle part of the screen and you'll have the Switcher activated where you can switch between apps.
Android P Download Link
Today, Android P is still in beta phase. However if you have Android device below, you can download and try it on your device.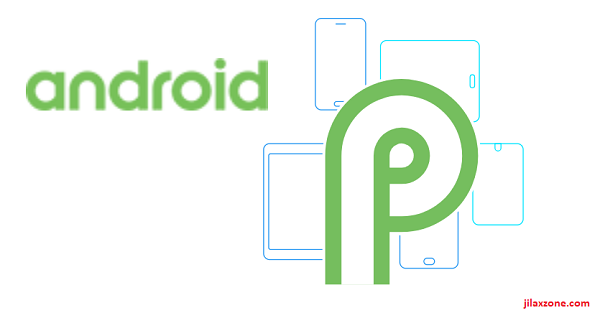 Android P Beta compatibility list:
Essential Phone
Google Pixel and Google Pixel XL
Google Pixel 2 and Google Pixel 2 XL
Nokia 7 Plus
Oppo R15 Pro
Sony Xperia XZ2
Vivo X21 and Vivo X21UD
Xiaomi Mi Mix 2S
Android P Beta download link:
Head to link below to select your device.
Bring It All Together: Android P.
To me, Android P is the combination of everything good and sophisticated around Google, bundled into one: DeepMind A.I + Machine Learning merge into existing Google apps and core (Google Search, Google Maps, Google Translate) to help you getting better and better in your life and at the same time to maximize your present to the real world.
What do you think about Android P? Do give your comments and thoughts on comment section down below.
In case you are still hungry for anything related to Android P, do check here.
https://blog.google/products/android/android-p/
---
For Life & Tech tips, iOS & Android Apps and Games quick review, do visit:
---
Hi, thanks for reading my article. I do spend my time and efforts writing this article based on my own experiences for my own journal as well as to share the knowledge to whoever read it so hopefully they can get the benefit out of it
If you find and feel this article is good and helping you in anyway, help me to spread the words by sharing this article to your family, friends, acquaintances so all this goodness, my spent time and efforts do not just stop at you, they will also get the same goodness and benefit from it.
Thank you!