Apple HomePod – What Apple didn't announce during WWDC17
Okay so during WWDC17 Apple finally announced to bring to the masses its smart speaker, they called it HomePod with Siri as the assistant to compete with the existing player, Amazon with its Echo speaker and Alexa its assistant, Google with its Home speaker and Google Assistant.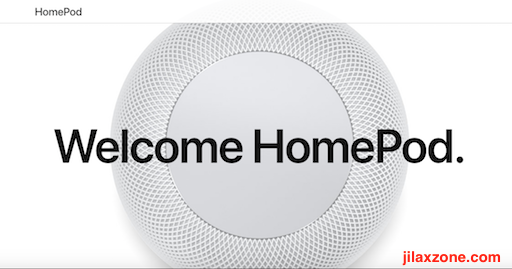 The HomePod name itself, like what Phil Schiller said during the keynote, "Just like iPod reinvented music in our pockets, HomePod is going to reinvented music in our home", is derived or you can call it inherited from iPod, with the main purpose to rock music in our home. It comes with black and white color. That's all we hear from Apple during its WWDC17 keynote.
However what Apple didn't announce during WWDC17 is that whether or not HomePod will have its own OS and should HomePod come with OS, what do you guys think Apple will call it? hOS? homeOS? Or podOS? or HomePod OS?
For me, to convince me enough to buy the Apple new smart speaker – given its hefty US$349 price tag, it has to have OS or at least some SDK where 3rd party can add features to it – just like what Amazon does with its Echo speaker so that I can add more and more capabilities to it. Otherwise it's just a speaker with Siri. Siri capabilities, without 3rd party plug-ins, is just limited to what Apple can imagine Siri to do. With 3rd parties support, it's going to be limitless.
What do you think? Give your comments or vote down below.
https://goo.gl/forms/59XSPZlx5GcUcrTD2
I vote HomePod to have its own OS and I like the podOS as the OS name.
---
For Life & Tech tips, iOS & Android Apps and Games quick review, do visit below:
---