The rise of UBER-like company for Bicycle Rental and Sharing in Singapore and Probably Rest of the World
Nowadays sharing something with someone you don't even know is no longer something unusual. From getting a ride on somebody else's car, to sleep on someone else's couch, sharing are getting normal and usual.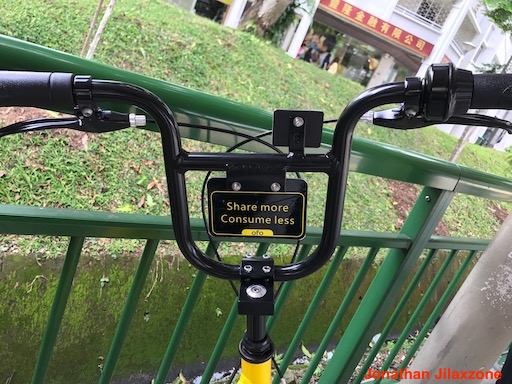 Meet Ofo bike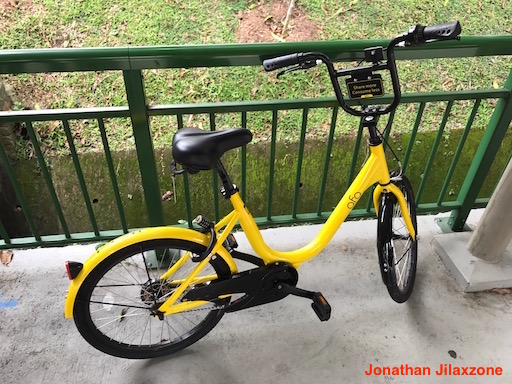 Recently during my lunch time, I bump into a flashy color bicycle (read: yellow), parked around the bus stop area. It's not a usual bike, since it has quite big logo tag to it and small board on the back of the seat with serial number tag to it and another small board on the bike's handlebar which has wording "Share more Consume less". And that's Ofo bike – a bike sharing company which after I dig around I believe originated from China.
Meet oBike
In another occasion, my wife bump into similar thing, although not that flashy as Ofo bike, bicycle from Obike – the bike sharing company name – also has the sharing tag, it's written on the bicycle body itself "Bicycle sharing Obike" and behind the seat there's this wording "S$1 per 30 mins, scan to ride, park at designated area". Unlike Ofo bike which using serial number, Obike is one step ahead by using QR code.
Meet Mobike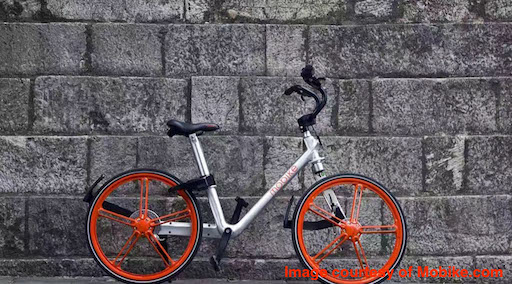 Neither my wife and I've ever seen Mobike in person yet, however during my search of both Ofo bike and oBike apps in App Store, Mobike appeared on the search result, then quickly I googled around and found that yes Mobike is available (or coming soon) for rent in Singapore.
In summary…
So now at least there's 3 UBER-like company which renting out their bike for the masses to use it.
| | |
| --- | --- |
| Vendor | Color and Characteristics |
| Ofo Bike | Flashy Yellow frame with black rims |
| oBike | White frame with yellow rims |
| Mobike | Grey frame with orange red rims |
So whose going to ride those bicycles?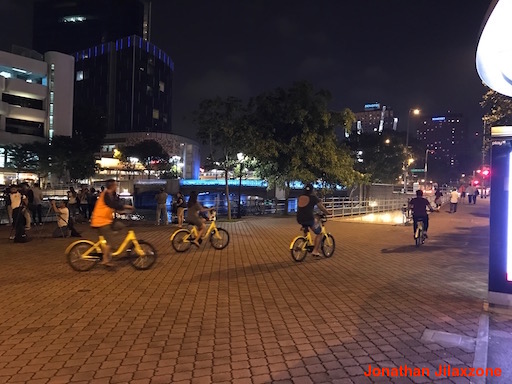 You are wrong if you think nobody will use the service, indeed there are many, not only tourists using it for recreational purpose but also locals either to move from one point to another hassle-free or get some sweat and exercise.
How to rent them?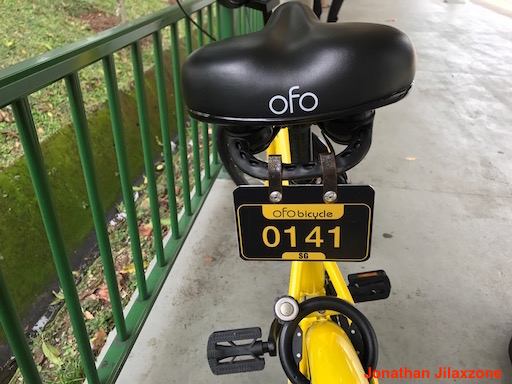 Unlike conventional bicycle rental, to rent and use Ofo bike, oBike or Mobike, you can do it via their apps. In fact, you have to do it via app. There's no way to rent it via conventional way. So here's the link:
Once you get the apps, register yourself before you can rent their bikes.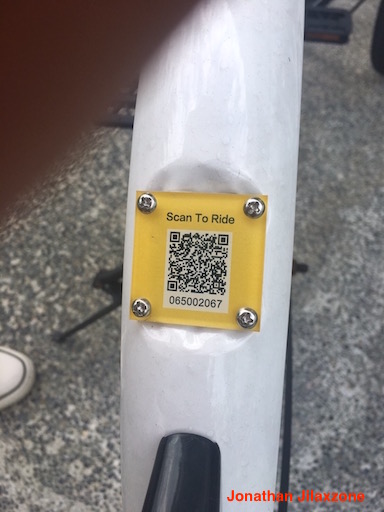 While both oBike and Mobike are better and easier as they are using QR code where you just need to scan the QR code to rent the bike, Ofo bike is a bit conventional, using tag number where you need to key in the bike's tag number to rent the bike.
---
Find other awesome articles, tips, tricks related to Life and Tech, iOS & Android quick review on:
---
Price comparison
Here's the rental price comparison for 3 of them as of March 2017:
| | | |
| --- | --- | --- |
| Vendor | Price | Deposit |
| Ofo Bike | $0.50/trip | None |
| oBike | $1.00/30 minutes | $49 |
| Mobike | $1.00/30 minutes | $49 |
From the price listing as of March 2017, Ofo Bike is better and more hassle-free for being the cheapest from all 3 vendors plus you don't need a deposit to start riding and using their bike. You can ride for hours and yet still pay $0.50.
Where you can find and park the bicycle?
When it comes to find the bicycle, Ofo bike is the hardest one since everyone who use the bike can park it anywhere they like as long as not against the law.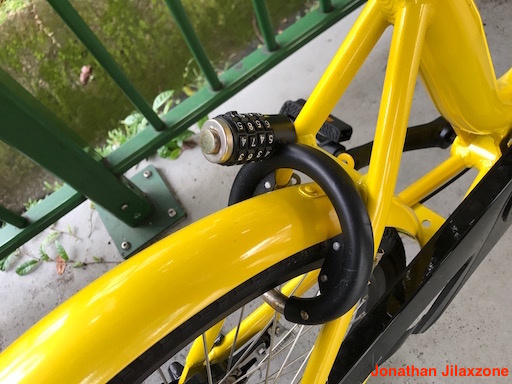 However when it comes to park the bicycle, Ofo bike is the easiest since you can practically park it anywhere you like – again as long as not against the law.
| | |
| --- | --- |
| Vendor | Find Bicycle/Park Bicycle |
| Ofo Bike | Anywhere allowed by law |
| oBike | Public bicycle parking area |
| Mobike | Public bicycle parking area |
The Verdict
With (at least in Singapore) 3 companies started the sharing and rental of bicycles in Singapore and in their originating country, I believe year 2017 is the year of sharing economy and the rise of UBER-like companies in almost all aspects of our life, not just commuting (car sharing, bike sharing) and resting (house sharing), it could be something you and I never even expected it before such as sharing computers/server (more AWS-like service), sharing internet or data plan, sharing heavy machinery, sharing printer, sharing office (I've seen it before), sharing school space, sharing work-force (is this same as freelance?), sharing game console, basically anything that someone will not use it or be there for 24 hours means it can be shared. What else do you guys think can be shared with others?
In fact, I have started the idea of sharing myself, I share (read: renting) my wireless modem and Chromecast dongle as well since I'm not using them every day. In case you are interested and you are living in Singapore, you can check
here
.
---
For Life & Tech tips, iOS & Android Apps and Games quick review, do visit below:
---