Music and Audio does not come out from iPhone Speaker – How to Fix
Recently my old iPhone 4 stops producing sound, I thought the speaker was broken until someone called me and I heard ringtone from the iPhone 4 ringing. Turned out the speaker was not completely broken since ringtone is ringing, only if I play music or open other apps, such as YouTube, then it won't produce a sound.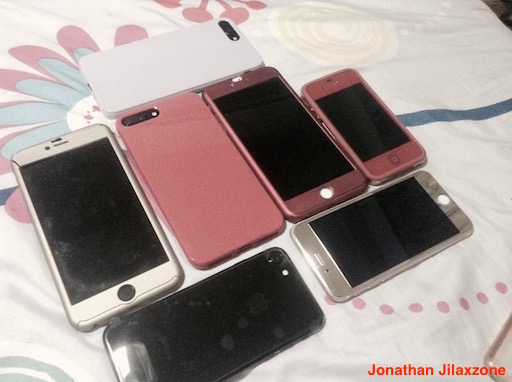 After reading few articles, I knew there were other people that has the same issue with their iPhone audio just like me. The culprit is that my iPhone think it's plugged into an audio docking but actually it's not.
So these are steps I found on the internet that worked for making my iPhone audio to work again:
1. Clean the charging port
iPhone charging port, apart from its usage to charge the phone, is also used for sending out audio to any accessories, usually audio/speaker docking. This charging port gathers a lot of dust and the dust "short-circuited" the iPhone to think that it's plugged into an audio docking. So clean it. Use alcohol if needed to rub clean the dust.
---
Find other awesome articles, tips, tricks related to Life and Tech, iOS & Android quick review on:
---
2. Remove com.apple.iapd.plist
Do this only if cleaning the charging port doesn't solve the issue. This requires your iPhone to be jailbroken and to install iFile (or any other file explorer app) on the jailbroken iPhone. These are the steps:
a. Open iFile (or other compatible file explorer app)
b. Navigate to /System/Library/LaunchDaemons
c. Locate the com.apple.iapd.plist file
d. Either completely delete the file (not recommended) or back it up somewhere such as put the file under /tmp
e. Restart the iPhone
The drawback of removing com.apple.iapd.plist is that the iPhone will no longer be able to output sound/audio to any accessories that use the charging port, such as speaker/audio dock, FM transmitter to transmit the audio. But the iPhone speaker is now fully working just like normal.
The Verdict
It took me a week plus to find out what really happened to my iPhone 4 and find the workaround to fix it. Now I'm glad and happy my old iPhone 4 is able to produce sound again. Do let me know if you are having the same issue and these steps above work/not work for you.
---
For Life & Tech tips, iOS & Android Apps and Games quick review, do visit below:
---