FREE! Ep 27: FREE Games! Android, iOS, Nintendo Switch, PC, PS4, PS5 & Xbox Series X / One. Limited Period Only. Download link inside.
Who doesn't love free stuffs? I do love them. Here are FREE stuffs for this episode. Enjoy!
There are Android, iOS, Nintendo Switch, PC, PS4, PS5, Xbox One & Xbox Series X|S FREE games available to own/download
Some of these games are available for FREE for limited period only, so go get them while they are FREE
In case there's no enough FREE games here or looking for some other FREE! things, do check at the bottom of the article to get more FREE! stuffs
Some of these games are better to play with controller, head to the controller section to get recommendation
Gathered across various sources around the world and from the internet, here I share with you all the FREE! stuffs – products or services – that I found them interesting. Some of them are totally FREE! while some of them are just temporarily FREE! So be sure to get/download/consume them while they are FREE!
This time, I found various FREE! apps & games for Android, iOS, Nintendo Switch, PC, PS4, PS5, Xbox One, and Xbox Series X|S platforms platforms. Some of them are only FREE! to play (without you owning the game), some of them are temporarily FREE, some require you to read the instruction to get the app/game for FREE, while some others are FREE to keep. So don't wait to get and try them while they are FREE! Without further ado, here they are.
For other episodes of FREE!, check them here: FREE! All Episodes.
Play better with Controller!
Some of these games below, you can play them with a Bluetooth Controller. In case you are interested, here's the controller I use.
iPega 9083: For playing PC and Android games. I like it because the fact that it can be used both on PC and Android without much hassle (driver auto- detected and installed), plus when I'm playing any Android game, I can put my Android in between – just like a Nintendo Switch.
On Amazon:
Alternative link in case you can't see the link above: iPega 9083 Amazon link.
On AliExpress:
IPEGA 9083
Alternative link in case you can't see the link above: iPega 9083 AliExpress link.
SteelSeries Nimbus+: For playing iOS games. I like it because it's MFi certified – Made for iOS, any controller-compatible games will for sure run with this controller.
On Amazon:
Alternative link in case you can't see the link above: SteelSeries Nimbus+ on Amazon. If you need to buy the smartphone clipper, here: Nimbus iPhone clipper on AliExpress.
See the controllers in action.
Note: If you buy anything from Amazon / AliExpress using links above, I will earn a small commission at no extra cost charged on your purchases.
FREE! GAMES
These are the FREE! Games for this episode. The games are sorted alphabetically. Enjoy!
AirConsole
AirConsole is not a game, but rather a game platform based on browser-smartphone pair. The idea is to play the game on either your Computer browser or TV and use smartphone as the controller. Play hundreds of game for FREE during promotion. Head to the download link and follow the instruction to get the promotion.
---
Blackout Z: Slaughterhouse Edition
Blackout Z: Slaughterhouse edition is an addictive fast paced top down shooter game. Slaughter tons of zombies and try to avoid sharp saws while the battery of your flashlight is slowly draining.
---
Color Zen
Color Zen is a new kind of puzzle game. With simple, intuitive controls, the game invites you to relax and immerse yourself. There are no points or penalties for failure; just an abstract world of color to move through at your own pace. So put on your headphones and find your way, with Color Zen.
---
Crystal Cove
Swipe to move your triangle around the board. Match three or more colors together to make them disappear. You lose when you are completely surrounded. But don't fret, you have power-ups, combos, and multipliers to help you get out of jams and increase your score. Crystal Cove is not a typical match three game. Children love it for its simplicity and adults love it for its depth
---
Fishing Planet
Fishing Planet is a unique and highly realistic online first-person multiplayer fishing simulator developed by avid fishing enthusiasts for anglers to bring you the full thrill of actual angling! Choose your lures, make your trophy catches and sharpen your real angling skills anywhere, anytime!
Check here on how to upgrade compatible PS4 game to PS5 version: Convert PS4 game to PS5 on JILAXZONE.
---
Moto Rider GO: Highway Traffic
Moto Rider GO: Highway Traffic brings to you one of the most compelling and satisfying traffic dodging experience in the world! Head out and race as fast as you can to become the best new moto rider in the world!
---
Mudrunner
MudRunner is the ultimate off-road experience putting the players in the driver seat and dares them to take charge of incredible all-terrain vehicles, venturing across extreme Siberian landscapes with only a map and compass as guides!
Phil The Pill
Phil The Pill is an immersive, surprising and mildly addicting action puzzle adventure game. Phil the Pill conjures the quality, fun and imagination of classic games like Bomberman, Pacman, Mario and more in a game mechanic designed from the ground up specifically for touch screens! Swipe, tap, punch, shoot and bomb your way through 96 levels of pure puzzle-action excellence! Players may experience fits of laughter, tears of joy, racing hearts, frustration and above all things, pure fun!
PlayStation 5 Simulator
Looking to buy PS5 but don't get your hands on it yet? Play this simulator on how you get the PS5 and learn how to unbox it, plug it to your TV.
---
Racing Bros
Gather your friends and get ready for a goofy and fun. 4 player racing experience for almost all ages! Choose between different modes and use your skills to challenge your friends, parents and the neighbour next door.
Check here on how to upgrade compatible PS4 game to PS5 version: Convert PS4 game to PS5 on JILAXZONE.
---
Rage of Car Force: Drive, Shoot and Smash Cars
Team multiplayer PvP games 5 vs 5! Rage of Car Force is a multiplayer PvP online game that will not allow you to break away from your device, without a feeling of complete military dominance over the enemy. You can smash cars, ram enemy, shoot and drive ahead, but also take revenge on him! Choose a new battle car without leaving the ride and continue the deadly car battles. All modern legendary cars that can be upgraded!
---
Secrets of Magic 2: Witches and Wizards
After learning the fine art of magic and becoming a true witch, Victoria is ready to go after Agnes and set her parents free. Witches and wizards united in the fight against evil! Dive into an exciting adventure by matching your way through a magical and dangerous land to defeat the ultimate evil. Grab your wand and prepare for battle in Secrets of Magic 2: Witches and Wizards.
---
Soccer Power Hero
A simple multiplayer soccer game for everyone. Perfect for friends, families, and kids. Zero learning needed but it takes some time to master it.
---
Trove
Grab your friends, hone your blades, and set off for adventure in Trove, the ultimate action MMO!
Trove Chromatic Key Pad giveaway: https://www.alienwarearena.com/ucf/show/2147066/boards/contest-and-giveaways-global/Giveaway/trove-chromatic-key-pad-giveaway.
Check here on how to upgrade compatible PS4 game to PS5 version: Convert PS4 game to PS5 on JILAXZONE.
---
Wide Cross
Wide Cross is a quick paced and easy-going MOBA, based on the premise of 5v5 player versus player combat. Play with an assortment of captivating characters and utilize boundless strategies to gain the advantage over your opponents – A compelling battlefield from beginning to end, will begin now!
To get the game for FREE, open the link from your Computer browser and click on "Install".
---
---
Not enough FREE! stuffs here?
Browse FREE! section at JILAXZONE for more FREE! contents and stuffs! While some of the FREE! contents are available within limited time and period only but many are still available as always FREE!
This controller lets you play Nintendo Switch Games on Android
Just FYI, in case you don't know it before, now there's a Bluetooth Controller that let's you play real Nintendo Switch games on Android. And I'm not joking at all. Google around or have a look here where I detailed it for you: Controller that lets you play Nintendo Switch games on Android.
But in case you want to get it, here's the link on AliExpress.
AliExpress.com Product – GameSir X2 Type-C Mobile Game Controller Joystick for Cloud Games Cloud Gaming Platforms xCloud, Stadia, Vortex, Type-C Gamepad
In case you can't see the GameSir X2 purchase link above, here it is: GameSir X2 on AliExpress.
FYI. In case you purchase anything from the AliExpress links above, I shall earn a small commission at no extra cost on you.
---
Do you have anything you want me to cover on my next article? Write them down on the comment section down below.
Alternatively, find more interesting topics on JILAXZONE:
JILAXZONE – Jon's Interesting Life & Amazing eXperience ZONE.
---
Hi, thanks for reading my curated article. Since you are here and if you find this article is good and helping you in anyway, help me to spread the words by sharing this article to your family, friends, acquaintances so the benefits do not just stop at you, they will also get the same goodness and benefit from it.
Or if you wish, you can also buy me a coffee: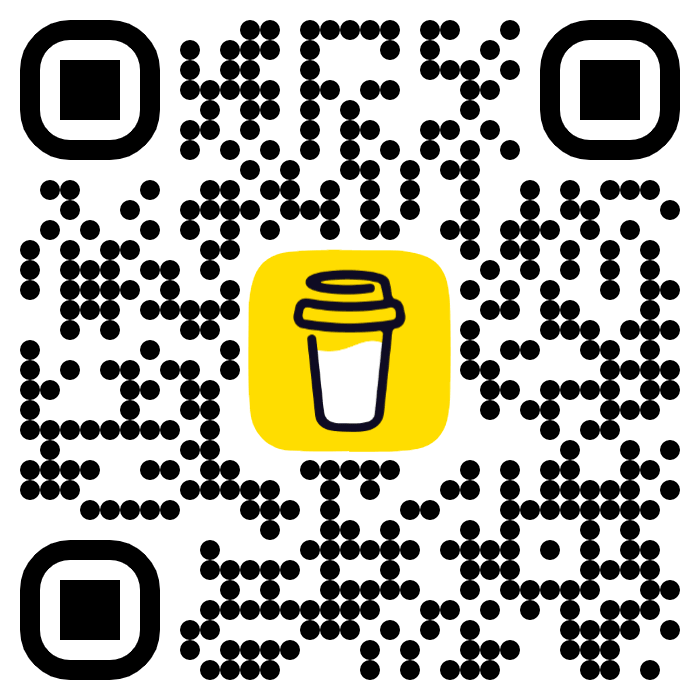 Thank you!
Live to Share. Share to Live. This blog is my life-long term project, for me to share my experiences and knowledge to the world which hopefully can be fruitful to those who read them and in the end hoping to become my life-long (passive) income.
My apologies. If you see ads appearing on this site and getting annoyed or disturb by them. As much as I want to share everything for free, unfortunately the domain and hosting used to host all these articles are not free. That's the reason I need the ads running to offset the cost. While I won't force you to see the ads, but it will be great and helpful if you are willing to turn off the ad-blocker while seeing this site.