Sega Dreamcast: Best multiplayer games which you can play 2 players to 4 players together | Redream | Reicast | Flycast
It's thinking!
There are 30 SEGA Dreamcast best multiplayer games listed on this article. Additional games may be added in the coming future.
There are at least 3 ways you can play these SEGA Dreamcast multiplayer games today, check on section below.
Don't forget to leave your comment below – what's your favorite multiplayer Dreamcast games? And where did you play them?
SEGA Dreamcast was launched back in 9 Sep 1999 (US release date), it was the last Sega non-mini console before finally deciding to stop making hardware and focus only on software (games). Sega Dreamcast shelf life-span was only less than 2 years (if you count from US release date until the date it's getting discontinued world-wide). It was discontinued world-wide on 31 March 2001. Though it has such a short shelf life-span, but there are tons of great games – in this case great multiplayer games – you can play on the system and thanks to its 4 controller ports, there are many multiplayer games that were designed and created to maximize the feature – available to play in 4 players locally.
In case you don't know, though Sega has officially discontinued the console 21 years ago (at the time this article is written), but fans throughout the world were, are and going to still support the Dreamcast. Long live Dreamcast!
Here's how to play these Sega Dreamcast games today
Before going into the best multiplayer games section, here are options available today to play those multiplayer games. While it's fully recommended to play all those games using the original hardware and their original accessories, but there are other options available. Check them out.
1) Using Original Sega Dreamcast hardware and cartridge
Like I said, nothing beats the experience of playing all amazing and best Dreamcast games on the original hardware, using original controllers and accessories – even better now, you can upscale the game into HD quality using the help of upscaler. Here they are links where you can get them today – in case you are interested to get one.
2) Playing on Sega Dreamcast Mini Console
Recently rumored that SEGA is planning to revive the Dreamcast by turning it into a mini console. Jump to the section at the bottom to hear comments from gamers and Sega fans on the rumors.
In case you can't wait for the official Sega Dreamcast Mini and would like to DIY your own Sega Dreamcast Mini, this video will surely helps you.
These are the components to DIY your Dreamcast Mini.
3) Sega Dreamcast Emulators (with download links)
There are various Sega Dreamcast emulators across many platforms, you just have to try them out yourself and see what's best for yours. I can't really recommend them because some of them requires more CPU power, some of them don't have good UI. But for your information only, I'm using Reicast on Android and Flycast on Windows (via RetroArch).
These are the list of Sega Dreamcast Multiplayer games
SEGA Dreamcast is the closest machine from SEGA to its Arcade counterparts. As a results there are tons of multiplayer Arcade & Arcade-quality games ported or specifically created for the Dreamcast.
The list shown here are games I played before. I include a companion YouTube videos & purchase link for every game I played before (the videos weren't me uploading) so that you can easily acknowledge or recall if you – too – ever played the games before and in case you want to buy any of the games.
Do note, the list is presented in alphabetical order and can grow in the future as I recall more and more 2-4 players Dreamcast games, be sure to check them out in the future as well.
Bomberman Online (2-4 local multiplayers)
Genre: Action
Who doesn't know Bomberman? Long before battle royale become something common, like what you see on Fortnite & PUBG, Bomberman was the first few games – if not the first one – to introduce the battle royale game mode.
This game is Sega Dreamcast exclusive game.
Chu Chu Rocket! (2-4 local multiplayers)
Genre: Action Puzzle
One of the original title for Sega Dreamcast. Chu Chu Rocket! was a commercial & critical success for Sega Dreamcast back in the day. It was indeed the first game to support online mode in Sega Dreamcast.
Dead or Alive 2 (2-4 local multiplayers)
Genre: Fighting
3D fighting game that pushes the boundary. One of the first 3D fighting game to introduce location switching during fighting (you can hit the other player down to the alley).
Gauntlet Legends (2-4 local multiplayers)
Genre: Hack & Slash dungeon crawler
Originally released for Arcade, then ported to Sega Dreamcast. Hack & slash the enemies by playing 4 players together.
Giga Wing 2 (2-4 local multiplayers)
Genre: Shoot 'em up
The must play for shoot ém up fans. The game was originally an Arcade game then ported to Sega Dreamcast.
Marvel vs Capcom 2: New Age of Heroes (2 players)
Genre: Fighting
Another port from Arcade, Capcom brought this game to Sega Dreamcast. There are in total 56 playable characters to choose from. Next Generation magazine stated, "This is the best 2D fighting experience available on the console".
Millennium Soldier: Expendable (2 players)
Genre: Run & Gun
If you like Contra series, then you must love this game too.
Ooga Booga (2-4 local multiplayers)
Genre: Action, Party
One of the party games you should not missed on Sega Dreamcast.
Outrigger (2-4 local multiplayers)
Genre: FPS, Third person shooter
Once you managed to figure out the camera system, the game is pretty good to play together.
Pen pen TriIcelon (2-4 local multiplayers)
Genre: Racing
A racing game like no other. To win, you need to run, slide and swim!
Power Stone (2 players)
Genre: Arena Fighting
This is the go-to fighting games if you think Street Fighter is boring. Every characters has specific endings, so be sure to beat the game with all the characters.
Power Stone 2 (2-4 local multiplayers)
Genre: Arena Fighting
While Power Stone 1 only has 2 players mode, Power Stone 2 added 2 more and became 4 players arena fighting game. If Power Stone 1 is a fighting game, Power Stone 2 is a party game. If you like Super Smash Bros. Ultimate, this is the game to go in Dreamcast.
Project Justice (2 players)
Genre: Fighting
Project Justice also known as Project Justice: Rival Schools 2 in other side of the world.
Article continues below.
---
Popular on JILAXZONE today:
---
Quake 3 Arena (2-4 local multiplayers)
Genre: FPS
Quake 3 Arena for Dreamcast is one of the example where console porting done right. While there are newer Quake games on newer platforms, but Quake 3 for Dreamcast is still a great game to play with.
Red Dog: Superior Firepower (2-4 local multiplayers)
Genre: Action, Shooter
Red Dog is one of the best action shooter games made for Dreamcast. The graphics are great and the fun is limitless.
Samba De Amigo (2 players)
Genre: Music, Rhythm
Not only it's different and distinctive, but also entertaining and addicting. This game is simply the best music rhythm game for Sega Dreamcast.
San Francisco Rush 2049 (2-4 local multiplayers)
Genre: Racing
Another port of Arcade games, the graphics was considered realistic back in the day with great control and physics. Arcade racing fans sure will be drooling over this game.
Sonic Shuffle (2-4 local multiplayers)
Genre: Party
If Nintendo has Mario Party, Sega has Sonic Shuffle as a party game for Sega Dreamcast.
Soul Calibur (2 players)
Genre: Fighting
Soul Calibur was one of the best selling titles in Dreamcast and the second highest rated game of all times (the first is The Legend of Zelda: Ocarina of Time). There are additional 10 characters brought to Dreamcast when this game was ported over from the original game: Soul Edge.
Spawn: In the Demon's Hand\ (2-4 local multiplayers)
Genre: Action, Fighting
Another Arcade port for Dreamcast. Compare to Arcade version, Capcom gave Dreamcast version hidden characters.
Street Fighter 3: 3rd Strike
Genre: Fighting
Who doesn't know Street Fighter? Another successful ported from Arcade. It has 18 playable characters.
Test Drive Le Mans (2-4 local multiplayers)
Genre: Racing
If San Francisco Rush 2049 is more to an Arcade Racing game, Test Drive Le Mans is in between Arcade racing and simulation. Considered as the best GT-style circuit racer on the system.
The House of The Dead 2 (2 players)
Genre: Shoot 'em up
Another Arcade port for Sega Dreamcast. The House of the Dead was one of the launch title for the system.
Tony Hawk's Pro Skater 2 (2 players)
Genre: Sports
Originally released for PlayStation then ported to a few other systems including Dreamcast. Before today's remake of Tony Hawk's Pro Skater 1+2, the Dreamcast version was the best in terms of textures and animation (if compared to PlayStation version).
Toy Commander (2-4 local multiplayers)
Genre: Action, Adventure
You are shrunk to a size of mouse and are commanding army of toy vehicles. This is Sega Dreamcast exclusive game.
The Typing of The Dead (2 players)
Genre: Typing, Shooter
If The House of the Dead is using a gun to kill all those zombies, on The Typing of The Dead, instead of using guns to eliminate those zombies, all you need to do is to type whatever written on the screen. This game is hilarious and fun to play with!
Vigilante 8: 2nd Offense (2-4 local multiplayers)
Genre: Vehicular Combat
While PlayStation has Twisted Metal series, the same series didn't get released into Dreamcast. However there's this Vigilante 8 which is basically super similar to Twisted Metal series on PlayStation.
Virtua Tennis (2-4 local multiplayers)
Genre: Sports
Another port from Arcade, Virtua Tennis is the game to play if you like sports especially tennis. The look, feel and sound are super and so realistic back in the day. This game can be a party games when you play it 4 players.
Wacky Races (2-4 local multiplayers)
Genre: Combat Racing
Since Sonic All Stars Racing Transformed wasn't released for Dreamcast back then, Wacky Races is the best you can get to play Cartoony combat racing game.
Worms World Party (2-4 local multiplayers)
Genre: Strategy
Long before Team17 created the world famous Overcooked! series, it created Worms World Party. Like the title suggested, this game is another party game you won't miss it out if you have 4 players ready.
That's it the list of the best multiplayer games to play on Sega Dreamcast for now. When I recall more Dreamcast games I played before or even meet, play and enjoy a new Dreamcast multiplayer games, for sure I'll add them into the list as well. Or in case you have some interesting Dreamcast multiplayer games which I haven't mentioned above, feel free to share on the comment section down below.
Hey, Sega Dreamcast Mini is rumored to be coming!
In case you haven't heard the news, yes Sega Dreamcast is rumored to be coming back as a mini console. Hear what YouTuber RGT 85 said.
Hear out also thoughts from Sam Procrastinates – a long time Sega fan on his thoughts on the rumored Sega Dreamcast Mini.
Do you think Sega Dreamcast Mini is just rumors? Are you going to buy Sega Dreamcast Mini if it becomes a reality and gets a release date? Let me know your thoughts on the comment section down below. Cheers for now!
---
Do you have anything you want me to cover on my next article? Write them down on the comment section down below.
Alternatively, find more interesting topics on JILAXZONE:
JILAXZONE – Jon's Interesting Life & Amazing eXperience ZONE.
---
Hi, thanks for reading my curated article. Since you are here and if you find this article is good and helping you in anyway, help me to spread the words by sharing this article to your family, friends, acquaintances so the benefits do not just stop at you, they will also get the same goodness and benefit from it.
Or if you wish, you can also buy me a coffee: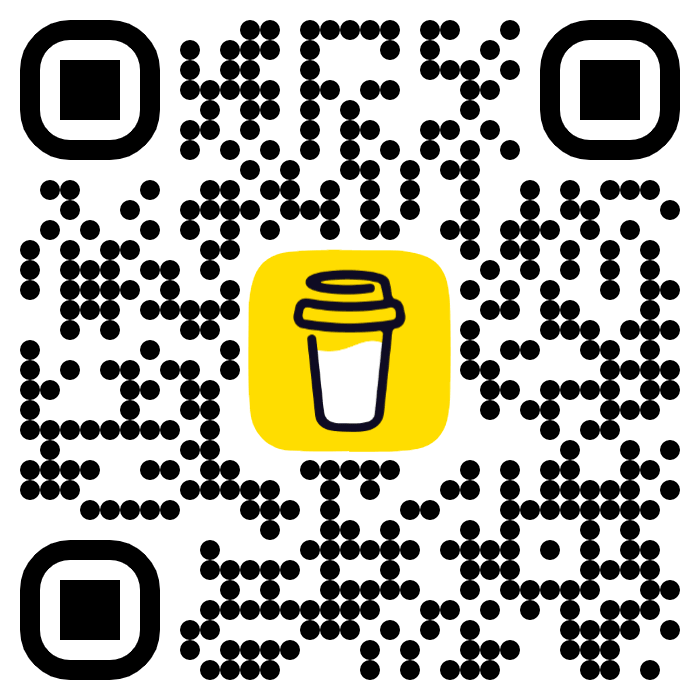 Thank you!
Live to Share. Share to Live. This blog is my life-long term project, for me to share my experiences and knowledge to the world which hopefully can be fruitful to those who read them and in the end hoping to become my life-long (passive) income.
My apologies. If you see ads appearing on this site and getting annoyed or disturb by them. As much as I want to share everything for free, unfortunately the domain and hosting used to host all these articles are not free. That's the reason I need the ads running to offset the cost. While I won't force you to see the ads, but it will be great and helpful if you are willing to turn off the ad-blocker while seeing this site.