#ThatWanakaTree at Changi Point Boardwalk, Changi Village, Singapore | Changi Beach Area
The famous Wanaka Tree from New Zealand you can now find at Changi Village, Changi Beach area Singapore
Either you have visited the real Wanaka Tree in New Zealand and miss it or you knew from travel blogs, articles, books or whatever but never seen the real one before, then you would like to visit the tree but due to whatever reasons you haven't gone there, here's the close replica you can find on Singapore.
The place where Singapore #ThatWanakaTree located is known as Changi Point Boardwalk, or also known as Changi Broadwalk or Changi Point Coastal Walk. These 3 names are all referring to the same place. It is located on Changi Beach area, Changi Village, Northern East Singapore.
Take a look at the video here, where I show you not only #ThatWanakaTree in Singapore but also the beautiful and gorgeous surrounding nearby area.
#ThatWanakaTree at Changi Point Boardwalk Park Key Features
These are Changi Point Boardwalk park key features.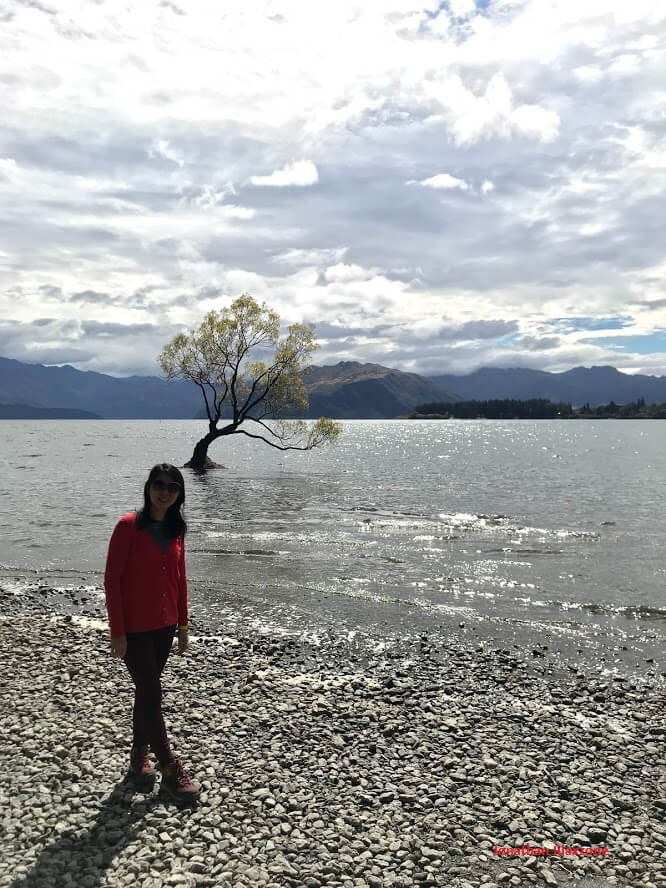 1) #ThatWanakaTree. The closest replica of Wanaka Tree from Wanaka, New Zealand.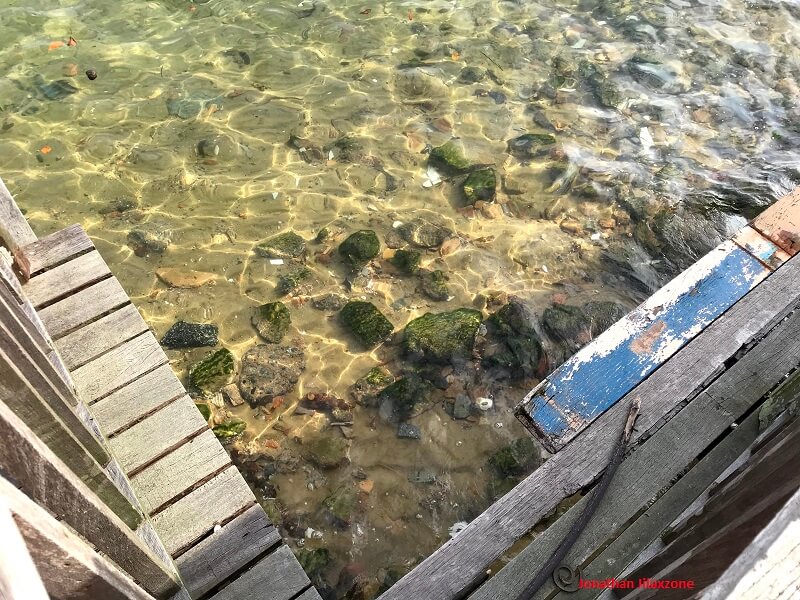 2) Clear Seawater. You can see-through beach surface.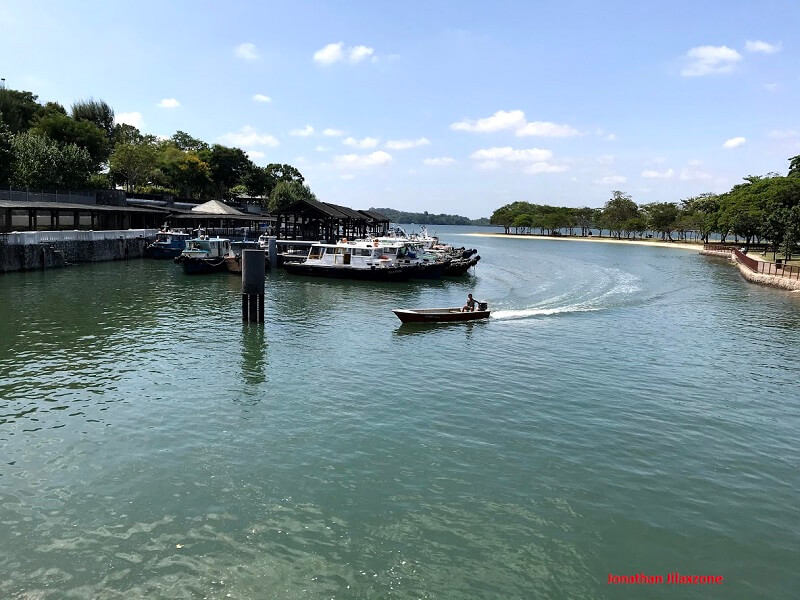 3) Enjoy a different beach. If East Coast Park beach or Sentosa Beach are too common and too crowded for you, this Changi Beach is the place – not only it's less crowded (at the time this article is written), but also offers different view points. See private yachts, beach clubs and airplanes. There's plenty of beach clubs in the surrounding area and yachts parked on these beach clubs so you can take nice photos, pretending they are your yachts – who knows one day, dream comes true! Apart from that, this place is quite close to Changi Airport, so you get to see plenty of Airplanes take off – a nice and different view to see.
4) Fishing point. Bring your fishing rod and start fishing.
5) See Pulau Ubin in a distant or if you want to visit Pulau Ubin, take the ferry from Changi Point Ferry Terminal and go visit Pulau Ubin.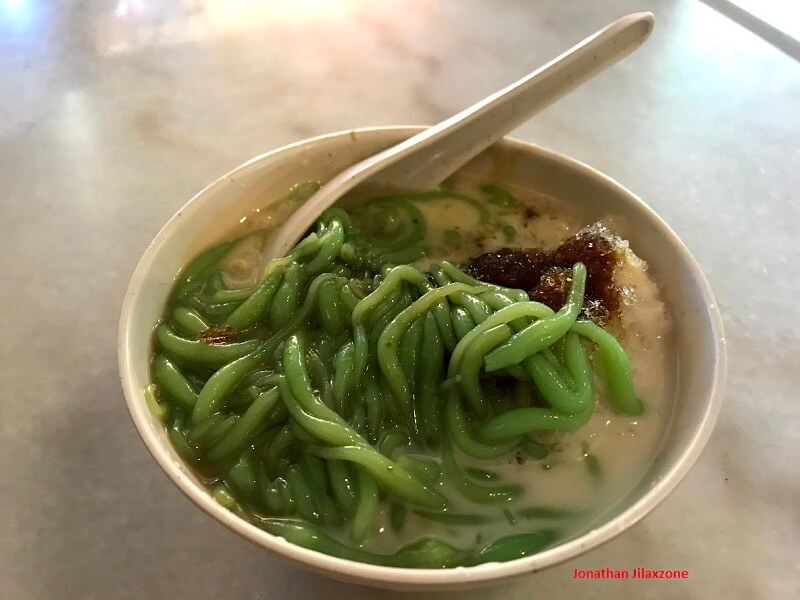 6) Enjoy probably the best Cendol in Singapore. Cendol is iced sweet dessert that contains droplets of green rice flour jelly, coconut milk mixed with palm sugar syrup. What a Heaven on Earth! Enjoy the drink at Makan Melaka Cendol, located at the end of the Changi Point Boardwalk at 1 Changi Village Rd, #01-2046, Singapore 500001.
#ThatWanakaTree at Changi Point Boardwalk Location
There are a few entries if you would like to visit this Wanaka Tree of Singapore, however the closest one to the tree and my recommendation is to go via GoSport Road.
| | |
| --- | --- |
| Address | 7A Gosport Rd, Singapore 509710 |
| Opening hours | 24-hour |
| Admission fee | $0 a.k.a FREE |
| How to go here | To go here by public transport, you need to take bus service 2, 9, 19, 29, 59, 89, 89A or 109 and alight at either Bef Cranwell Road or Aft Cranwell Road. |
Here's the location on Google Maps. Click to save or get direction to the location.
Though it's opening 24-hour (park never close), but my recommendation is to go either in the morning before 10am or in the afternoon after 4pm unless you really like to get direct sunlight.
#ThatWanakaTree at Changi Point Boardwalk Reason Why You Should Go Here
Changi Point Boardwalk is the place in Singapore you need to visit if you love open spaces, beach, and parks and wanted something different, something uncommon. While this park is not entirely new, but among other natural parks in Singapore, this park is not so common for both Singapore residents and tourists, likely because its location which sits on the most northern east of Singapore. The same criteria goes for the beach, Changi Beach is lesser known, compared to beach at East Coast Park or Sentosa Beach, but that is the beauty, you get to enjoy the scenery – all for yourself!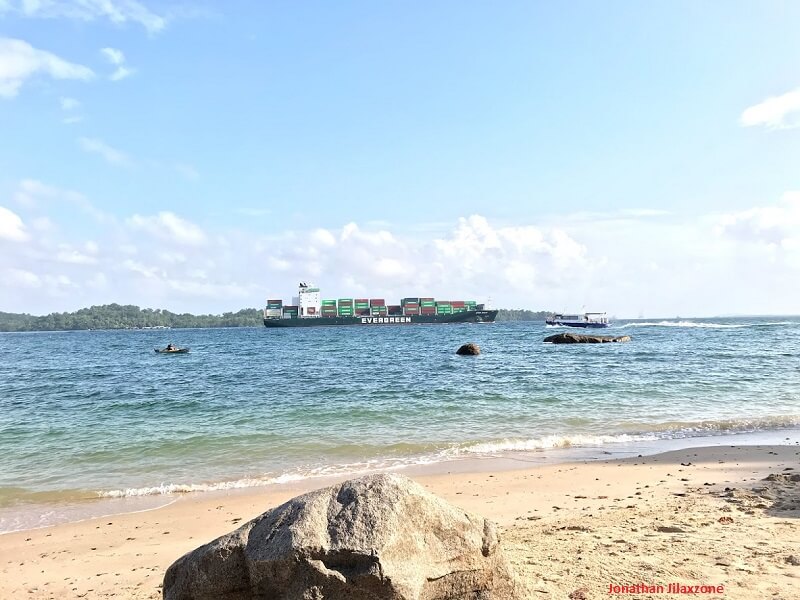 Another reason is to come and see for yourself #ThatWanakaTree of Singapore. The real Wanaka tree is a famous tree, originated from Wanaka, South Island, New Zealand. People who visits New Zealand and comes to Wanaka, they must be visiting this tree which grow and live but drown into Wanaka lake. Regardless you have been there before or not, Changi Point Boardwalk has similar #ThatWanakaTree.
---
Still hungry for anything Singapore? Jalan-jalan places, makan places, tips and tricks? Then go find more Singapore here.
---
Do you have anything you want me to cover on my next article? Write them down on the comment section down below.
Alternatively, find more interesting topics on JILAXZONE:
JILAXZONE – Jon's Interesting Life & Amazing eXperience ZONE.
---
Hi, thanks for reading my curated article. Since you are here and if you find this article is good and helping you in anyway, help me to spread the words by sharing this article to your family, friends, acquaintances so the benefits do not just stop at you, they will also get the same goodness and benefit from it.
Or if you wish, you can also buy me a coffee: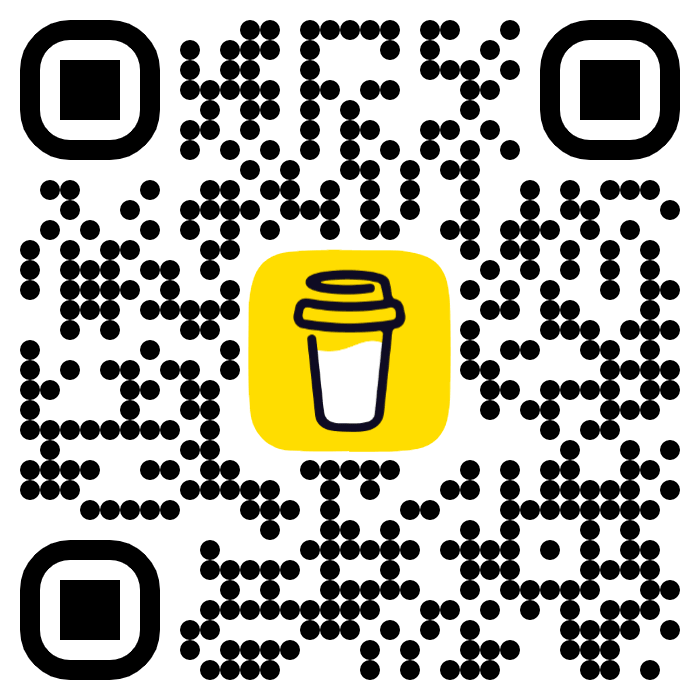 Thank you!
Live to Share. Share to Live. This blog is my life-long term project, for me to share my experiences and knowledge to the world which hopefully can be fruitful to those who read them and in the end hoping to become my life-long (passive) income.
My apologies. If you see ads appearing on this site and getting annoyed or disturb by them. As much as I want to share everything for free, unfortunately the domain and hosting used to host all these articles are not free. That's the reason I need the ads running to offset the cost. While I won't force you to see the ads, but it will be great and helpful if you are willing to turn off the ad-blocker while seeing this site.