HalalFoodHunt – For those who are looking Halal Food in Singapore. Do come inside!
For most of us, eating just about anything anywhere is not an issue. But that's not the case for our Muslim friends. They need to make sure the foods they are eating are halal or permissible for Muslims to eat.
If you are Muslims and/or prefer to eat only Halal food, good thing is, a group of halal foodies has started creating list of halal foods that you can find, eat, enjoy and cherish here in island-wide Singapore. Another good thing is that, the halal food list is not hard to find, they are available on website, Instagram as well as app on the Apple App Store and Google Play Store. How awesome that is!
Here's how you can find your Halal Foods at HalalFoodHunt
You can easily find list of Halal food available in Singapore on almost everywhere! Here they are.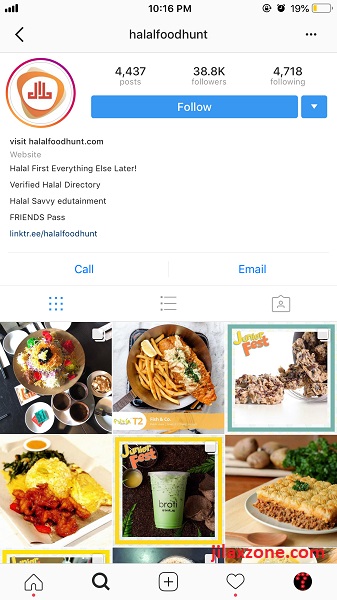 Website: https://halalfoodhunt.com/
Instagram: @halalfoodhunt
Download HalalFoodHunt app here.
| | | |
| --- | --- | --- |
| | iOS / iPhone | Android |
| Price | FREE | FREE |
| OS | iOS 8 & up | Android 4.3 (JellyBean) & up |
| Internet Connection Required | Yes | Yes |
| Download Link | | |
| QR Code | | |
| Alternative Link | iOS link | Android link |
HalalFoodHunt Listing Explanations
The website, apps and Instagram are listing out foods or beverages under 2 types of Halal preferences: HC and MO.
HC: Halal Certified.
MO: Status of Halal food is guaranteed by Muslim owner.
Discount! Discount! Discount!
Nothing better than discounts! HalalFoodHunt is also offering a loyalty programme in form of membership. It's called FRIENDS Pass.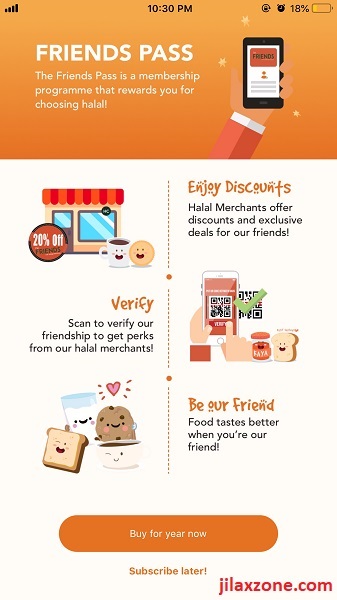 At $18/year, you can get discounts at around 200+ merchants island-wide (at the time this article is written, there are 212 merchants giving out discounts!). And you know what? The number of merchants is growing!
The discounts offered vary from just $0.50 off to exclusive deals.
You can peek the discounts from the app (download link above) or head directly here: http://friends.halalfoodhunt.com/.
Bring it all together
Now for you who look for Halal food in Singapore, you can use HalalFoodHunt as your GPS to help you find Halal eating places.
Oh did I mention that HalalFoodHunt is more than just letting you know halal eating places? They also provide information about online retailers, bakers, supplies and even event venues that sells or offers Halal food selections.
---
Do you have anything you want me to cover on my next article? Write them down on the comment section down below.
Alternatively, find more interesting topics on JILAXZONE:
JILAXZONE – Jon's Interesting Life & Amazing eXperience ZONE.
---
Hi, thanks for reading my curated article. Since you are here and if you find this article is good and helping you in anyway, help me to spread the words by sharing this article to your family, friends, acquaintances so the benefits do not just stop at you, they will also get the same goodness and benefit from it.
Or if you wish, you can also buy me a coffee: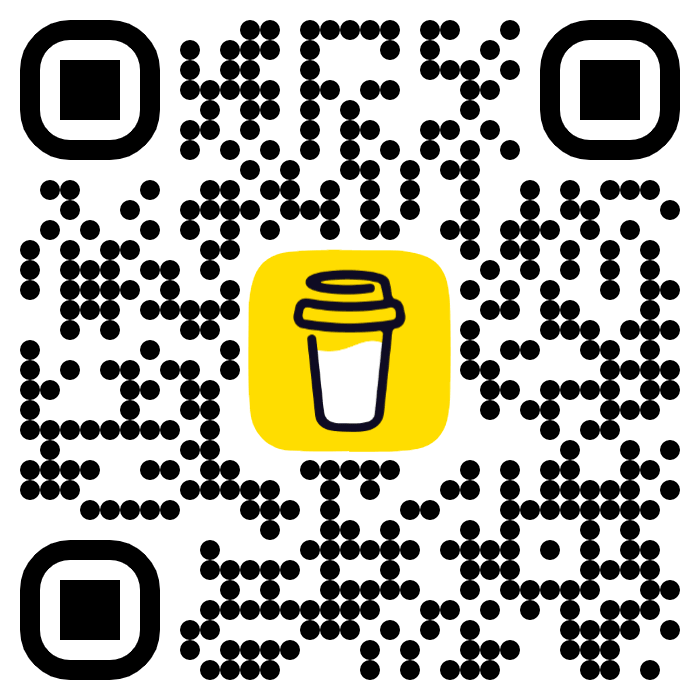 Thank you!
Live to Share. Share to Live. This blog is my life-long term project, for me to share my experiences and knowledge to the world which hopefully can be fruitful to those who read them and in the end hoping to become my life-long (passive) income.
My apologies. If you see ads appearing on this site and getting annoyed or disturb by them. As much as I want to share everything for free, unfortunately the domain and hosting used to host all these articles are not free. That's the reason I need the ads running to offset the cost. While I won't force you to see the ads, but it will be great and helpful if you are willing to turn off the ad-blocker while seeing this site.